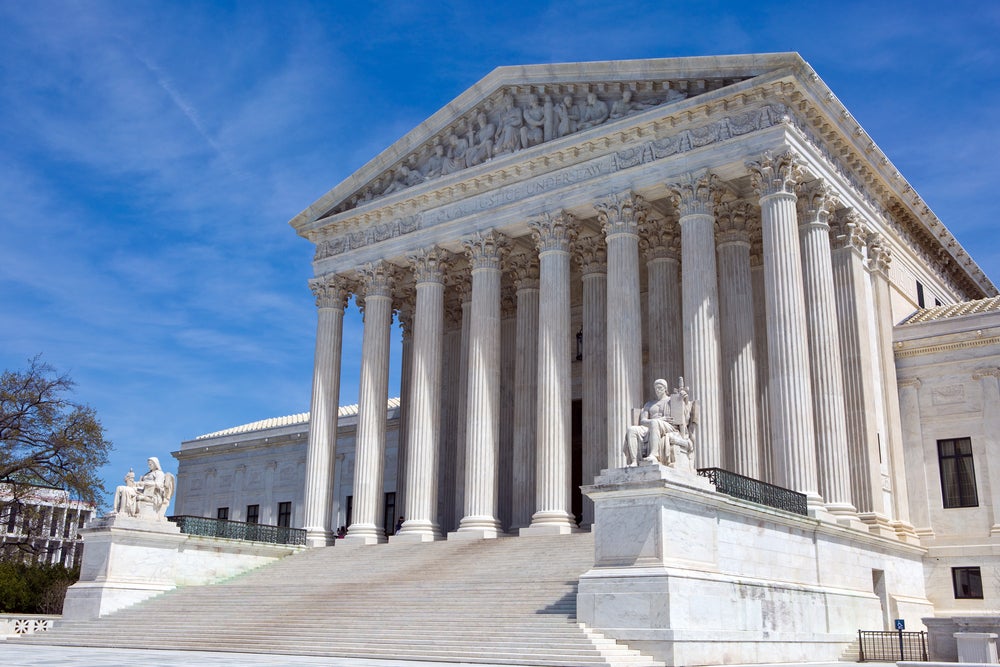 The US Supreme Court has unanimously voted in favour of Sanofi and Regeneron in a years-long legal feud with Amgen over the potential patent infringement surrounding the companies' anti-cholesterol drugs. This marks a milestone in the dispute nearly a decade after the first lawsuit filed by Amgen against the two companies.
After previously receiving the arguments from both companies on March 27, the Supreme Court delivered its verdict on May 18.
The contentious battle is centred around two monoclonal antibodies that inhibit the protein PCSK9, which in turn lowers low-density lipoprotein (LDL) cholesterol levels. In July 2015, Sanofi's and Regeneron's Praluent (alirocumab) received a nod from the US Food and Drug Administration (FDA), with Amgen's Repatha (evolocumab) being approved the next month.
While initial decisions sided with Amgen and Sanofi even faced a potential withdrawal of their drug from the US, the legal back and forth eventually brought the case to the Supreme Court. The heated dispute divided the pharma world, with large companies such as AstraZeneca and Pfizer supporting Sanofi as per filed amicus briefs, and AbbVie voicing its support for Amgen. Legal experts and US officials have also voiced their thoughts on the matter, with the US Solicitor General Elizabeth Prelogar backing Sanofi's position in this debate.
The suit focused on two Amgen patents for the drug Repatha, which a previous court found invalid in 2019, but Amgen since petitioned the Supreme Court to take up the case.
The debate here also focused on the legal concept of enablement, which essentially means that patent applications are drafted with instructions for readers who can make and use the invention, legal experts told Pharmaceutical Technology in March. This serves as a trade-off where the patentee gains temporary exclusivity for disclosing such information. Amgen contended the law didn't require a patent application to include all possible examples of its use, while Sanofi argued this approach violated enablement requirements.
Sanofi has maintained that Amgen's approach here has "claimed a monopoly over far more than it has enabled,", per the company's February respondent brief. According to the company, such an approach is dangerous since companies could claim a whole genus of antibodies without discovering them. But Amgen previously said that patents need to incentivise innovation with wide protection.
However, the Supreme Court justices have now unanimously voted in favour of Sanofi by upholding a past legal verdict that invalidated Amgen's two patents. According to the justices' verdict, "Amgen has failed to enable all that it has claimed, even allowing for a reasonable degree of experimentation." Stating that both the district court and the Federal Circuit sided with Sanofi, the Supreme Court upheld this decision.
Sanofi welcomed the Supreme Court's verdict, stating that this development marks an "unequivocal win for America's innovation economy, its scientists and researchers."