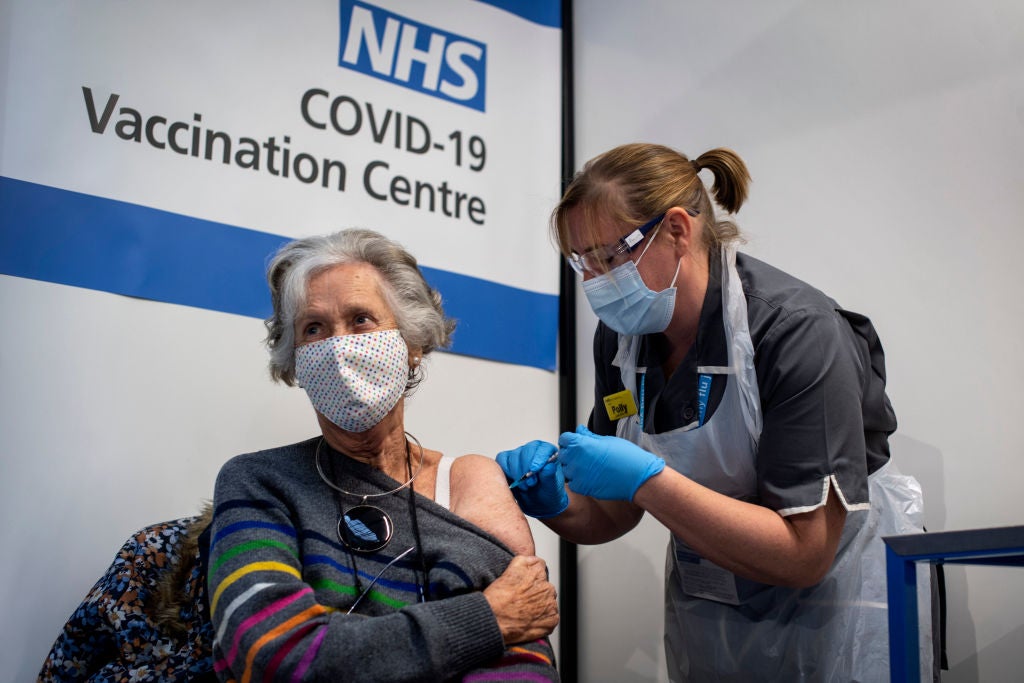 The United Kingdom (UK) has started administering the Covid-19 vaccine, developed by Pfizer and its German partner BioNTech, outside a clinical trial, becoming the first country in the world to administer the new vaccine.
As part of the mass vaccination programme, a 90-year-old woman became the first person to receive the vaccine jab at University Hospital, Coventry. She will also receive a booster dose in 21 days.
In the phased programme, the vaccination will be initially given to patients aged 80 years or above in the outpatient setting, as well as those discharged after a hospital stay.
The Department of Health and Social Care in the UK asked the care home providers to initiate booking staff into vaccination clinics.
Delivered by a simple injection in the shoulder, the vaccine must be stored at -70C before being thawed out. Moreover, it can only be moved four times within that cold chain ahead of use.
The UK plans to administer 800,000 doses in the coming weeks and up to four million more jabs are expected by the month-end.
The latest move comes after the Medicines & Healthcare Products Regulatory Agency in the UK granted a temporary authorisation for emergency use to Pfizer and BioNTech's BNT162b2.
Meanwhile, in a separate development, the Canadian government increased its confirmed order commitment of Moderna's vaccine candidate, mRNA-1273 for Covid-19, by 20 million doses.
With this, Moderna will deliver a total of 40 million doses to Canada.
Last month, Moderna published interim efficacy results from its Phase III COVE study of mRNA-1273.
The data showed that the trial met its primary efficacy endpoint and the vaccine achieved an efficacy of 94.5%.
Moderna CEO Stephane Bancel said: "This increased supply agreement from the Canadian government reaffirms the confidence in our Covid-19 vaccine candidate and we appreciate our collaboration with the Canadian government as with many other governments and other key partners around the world.
"The recent positive efficacy analysis from our Phase 3 COVE study is an encouraging step in the development of mRNA-1273."