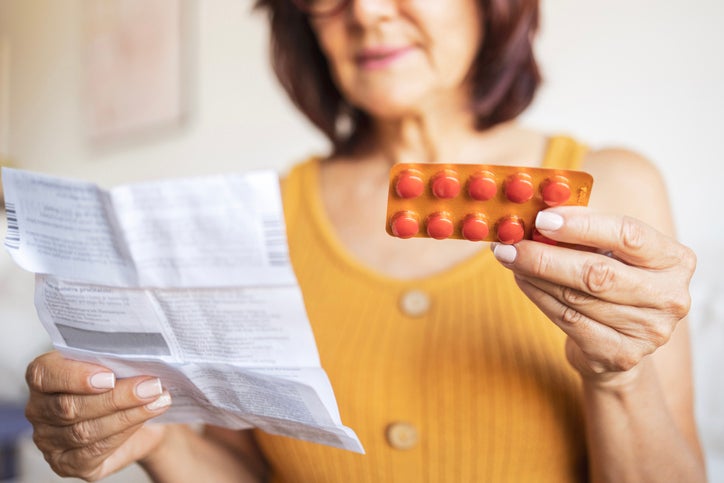 As supplies for Besins Healthcare's hormone replacement therapy (HRT) medication Utrogestan (progesterone) experience shortages in the UK, the Department of Health and Social Care has issued a Serious Shortage Protocol (SSP) addressing the measures being made to mitigate the issue. Utrogestan is a medication used to treat several conditions in women's health such as polycystic ovarian syndrome (PCOS), prevention of preterm birth in women, and menopausal disorders.
The 19 May SSP restricts the amount of Utrogestan a pharmacist can dispense to no more than two months' supply. This action aims to allow continuous access to the popular menopause medication during this time. The drug's supply is predicted to remain limited until late 2023. A 20 May press release states that the manufacturer has struggled to meet the increasing demand for the Utrogestan 100mg capsules, but it is "taking steps to increase supply".
Serious shortage protocols are issued to manage medicine supply issues in the UK. This SSP is one of two protocols active for HRTs in the UK. The government's SSP for Bayer's Progynova (estradiol valerate) took effect in March 2023 after several other SSPs for hormone replacement therapies were released throughout 2022 including Besins Healthcare's Oestrogel (estradiol), Pfizer's Premique low dose (medroxyprogesterone acetate) and Aspen Pharmacare's Ovestin (estriol). Amidst these shortages, Astellas Pharma's Veozah (fezolinetant) has recently entered the market in the US for vasomotor symptoms caused by menopause on May 15, after an FDA approval. This is the first FDA approval of a nonhormonal neurokinin 3 (NK3) receptor antagonist for this therapy area.
Data from Openprescribing.net shows that the number of female sex hormones and their modulators prescribed in the UK has been increasing steadily in recent years, peaking at 857,572 items in March 2023. In March, this led to a total spend of £11,956,676 ($14,888,154) compared to £6,907,323 ($8,600,826).
The Department of Health and Social Care states that it is closely monitoring the HRT supply to make sure that these medications remain continuously available for those in need. The government aims to overcome HRT supply shortage through several other methods such as regular meetings with individual suppliers, hosting supply roundtables with suppliers, wholesalers and community pharmacists.
The UK women's health strategy minister, Maria Caulfield, said, "Today's decisive action will mean more women will be able to access this medicine, and I want to reassure women that the vast majority of HRT products are in good supply."