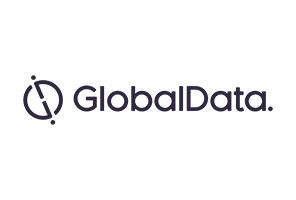 The ever-increasing prevalence of diabetes, along with the increased usage of anti-diabetic drugs with non-glycemic benefits, will lead to significant growth of the global type 2 diabetes (T2D) market to 2026. Comprised of the US, France, Germany, Italy, Spain, the UK, and Japan, the global T2D market is estimated by GlobalData to grow at a compound annual growth rate (CAGR) of 8.4%.
The rise in T2D-related comorbidities such as obesity, hypertension, and cardiovascular (CV) disease has pushed physicians to adopt a more aggressive approach to treatment. Drugs currently on the market that cause moderate weight loss are glucagon-like peptide-1 receptor agonists (GLP-1RA). Sodium-glucose co-transporter inhibitors (SGLTI) also seek to address comorbidities, as they are highly efficacious oral drugs that lead to moderate weight loss and systolic blood pressure reductions.
There is also the need for anti-diabetic drugs that confer CV benefits, such as those observed from treatment with Eli Lilly's marketed SGLTI, Jardiance (empagliflozin), GLP-1RAs pending regulatory approval, Intarcia Therapeutics' ITCA 650, and Novo Nordisk's semaglutide.
While GLP-1RAs lower blood glucose levels through insulin secretion via the activation of glucagon receptors on pancreatic beta cells, SGLTIs lower blood glucose levels by hindering glucose reabsorption by the kidney. While these relatively new drug classes are welcome additions to the anti-diabetic treatment arsenal, neither of these classes have biosimilar or generic counterparts to date, resulting in high individual drug prices.
In addition to GLP-1RAs and SGLTIs, other highly prescribed anti-diabetic drugs include metformin, sulfonylureas (SUs), alpha-glucosidase inhibitors (AGI), thiazolidinediones (TZD), dipeptidyl peptidase-4 inhibitors (DPP-4I), and insulins. Among these marketed classes, SGLTIs and GLP-1RAs will experience the fastest growth, as seen in the Figure, largely driven by their non-glycemic benefits.
Figure: T2D Sales and CAGRs for Anti-diabetic Drug Classes (2016–2026)
Source: GlobalData
Raised blood sugar (hyperglycemia), the immediate consequence of T2D, requires glycemic control, while comorbidities in these patients need to be managed simultaneously. As such, physicians will continue to increasingly use anti-diabetic agents with non-glycemic benefits, resulting in increased sales for drug classes that exhibit such qualities.