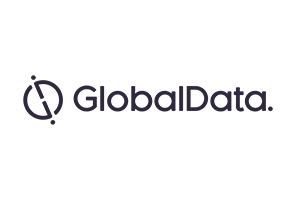 The incidence of chlamydia is on the rise globally and does not appear to be slowing down.
Testing methods used to address this problem seem sufficient, but current competitors in the market are reverting to less modern techniques in new products in the pipeline.
Current methods for diagnosing chlamydia involve nucleic acid amplification tests (NAAT). This rapid technique requires a minimal amount of specimen material from the patient, which can be processed to produce more copies of the DNA. This amplifies the amount of detectable DNA and with this method, the infectious organism can be detected in as few as 20 minutes.
Despite the advantages of NAATs, GlobalData's assessment of new chlamydia tests in the pipeline shows that some competitors are going in a different direction. Rather than using NAAT as the primary technology for diagnosing chlamydia, more traditional methods such as immunoassays are being pursued by key companies. Although NAAT offers high speed, specificity, and sensitivity, the technique requires significant operator skill and has a higher susceptibility to contamination, which can lead to reservations from clinicians choosing an investigation method.
Immunoassays are considered to be slower than NAATs due to their reliance on the body's own immune response as a marker of the disease. However, companies are leaning in this direction because immunoassay kits can be processed with an analyser that is used for a multitude of other tests. Practitioners would have the advantage of purchasing one analyser as capital equipment, and proceeding to acquire 'add-ons' for a range of diseases at a more reasonable cost.
'Inactive' refers to products that are no longer being developed and are discontinued, while 'Active' products are considered in development with the aim to be brought to market. Although there are more inactive products using immunoassay than other technologies, this is due to some manufacturers abandoning development of one project and diverting efforts towards similar products with subtle modifications. It could be argued that regression to previous technologies is not innovative. However, if this can be optimised to rival NAAT without risk of contamination, it could make a return.
Continued future development of next-generation immunoassay testing is highly dependent on the impression the products make on buyers. The cost of long-term use and testing speed are factors that clinicians and laboratory technicians will carefully assess, as the work under ever-rising volumes of patient consultations and investigation requests.