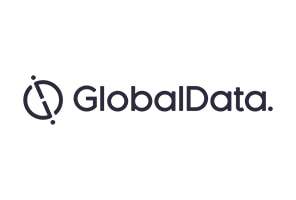 In its 2016 Q4 Global Survey of 26,954 participants, GlobalData found that 17.25% of global respondents were e-cigarette users, and of those, 52.46% used them for perceived health reasons, such as an increased probability of quitting smoking.
Studies published in the Lancet (2013, 657 participants) and the Wiley Online Library (2014, with 5,863 participants) evaluated the effectiveness of nicotine from e-cigarettes as an aid to smoking cessation, and found similar and better results respectively, than established nicotine replacement therapies such as patches and gum.
A more recent study, with 181 participants, funded by Cancer Research UK and published in the Annals of Internal Medicine on February 2, 2017, revealed that e-cigarette and nicotine replacement therapy users had substantially lower carcinogens and toxins in their body than cigarette smokers. Following an evidence review in 2015, Public Health England (PHE) stated that e-cigarettes are 95% less harmful than cigarettes. Another study, published in the journal Addiction on June 25, 2016, found that 6.1 million Europeans quit smoking with the use of e-cigarettes.
In the UK, hospitals aim to ban smoking shelters used by staff and patients in the near future. In tandem with this move, they have rolled out plans to further engage with smokers and supply advice and nicotine replacement therapies such as gum and patches. This approach has recently been expanded to include replacing cigarettes with e-cigarettes, according to a story reported by the BBC on February 26, 2017.
PHE's position is at odds with a decision in Australia on February 2, 2017 where nicotine-containing vapor concentrates, the vaporizable liquids used by e-cigarettes, have been effectively banned by the Therapeutic Goods Administration (TGA).
The administration's Advisory Committee on Chemicals and Medicines Scheduling ruled to ban nicotine-containing vapor concentrates without a prescription in March 2017, although the e-cigarettes themselves technically remain legal.
The administration argued that e-cigarettes may re-normalize smoking and have a negative effect on tobacco control, which prompted a public response from tobacco treatment specialists, academics, researches and medical professionals frustrated at the ruling and its rationale.
The consequences of these approaches are likely to be an increased promotion and adoption of e-cigarettes in the UK, and ongoing prohibition of nicotine vapor products in Australia. This means that while the UK will still have a rigorous anti-smoking campaign with regulated therapy products, Australia will have a reduced legitimate market for cigarette alternatives, and likely an increased black market for nicotine vapor concentrates.