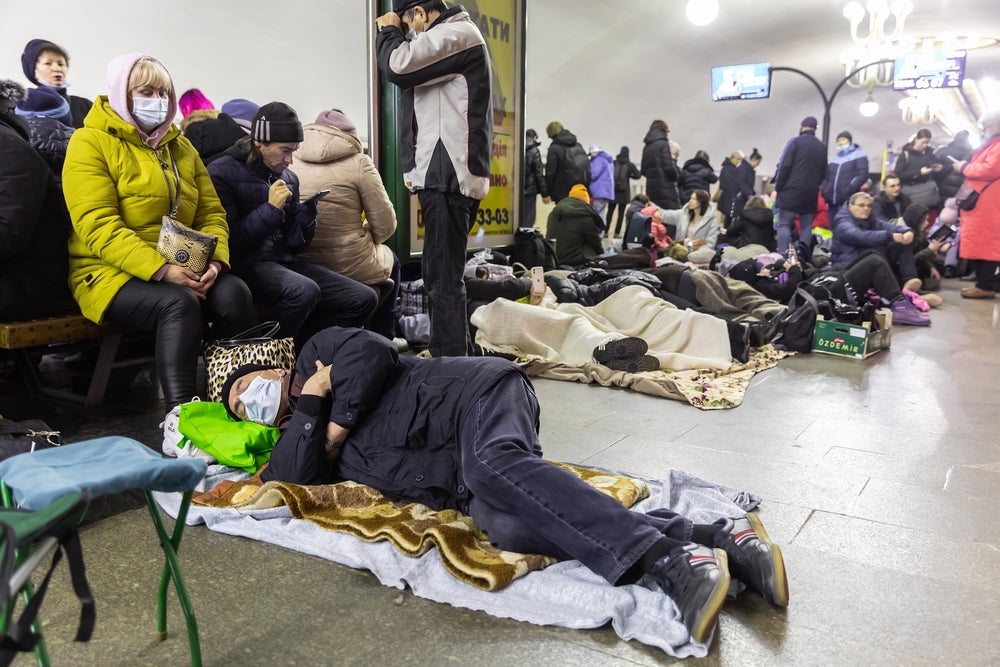 Since Russia began its invasion of Ukraine on 24 February, more than 400 civilians have been killed – but experts fear increased Covid-19 cases as a result of the attacks could endanger the population further.
Free Whitepaper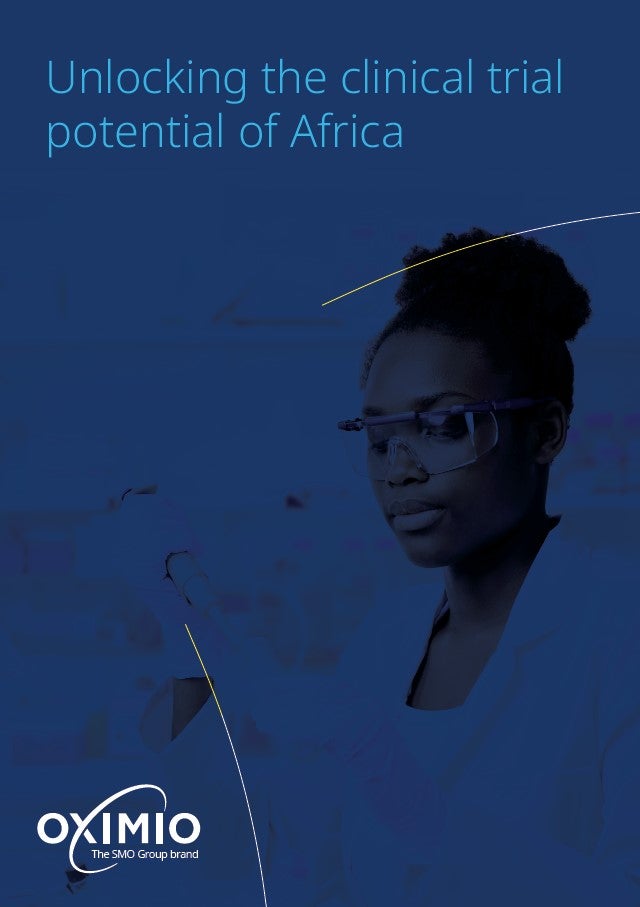 Unlocking the clinical trial potential of Africa
Ongoing improvements around infrastructure, continued investment, and being home to one of the world's largest working age populations, means that Africa's role in the clinical trials market has transformed. In this whitepaper, Oximio outlines the dynamics of today's clinical trial market in Africa, including the key challenges the region is facing and how sponsors can overcome them to unlock the continent's growing potential.
by Oximio
In a comment piece published last week, medical journal The Lancet's editor Richard Horton warned that local spikes of Covid-19 are likely among Ukraine's "poorly vaccinated" population. Only around 35% of Ukrainians have received two doses of a coronavirus vaccine, and the country has reported 112,000 deaths from the virus so far.
"Amid the talk of punitive sanctions against Russia, the basic needs of the Ukrainian people are being overlooked," Horton said.
The World Health Organization (WHO) has also expressed concern about the war's impact on public health in Ukraine, including the spread of Covid-19.
WHO director-general Tedros Adhanom Ghebreyesus said at a media briefing: "There is likely to be significant undetected transmission, coupled with low vaccination coverage, that increases the risk of large numbers of people developing severe disease."
Paul Stronski, a senior fellow in the Carnegie Endowment for International Peace's Russia and Eurasia programme, told Pharmaceutical Technology that the large numbers of people crowding in basements or on trains in Ukraine makes Covid-19 a particular concern.
"There was a war between Armenia and Azerbaijan in the first year of the pandemic, and [we saw] huge Covid-19 spikes in both countries afterwards," he said. "My [fear] is the humanitarian complications of Covid-19 in the cases of mass migration and sheltering underground in tight conditions."
Hospitals in the war-torn country are experiencing severe shortages of oxygen and medical supplies, with the WHO saying progress against coronavirus is "at risk of being derailed" because of the war.
Ukraine's Covid-19 cases were "increasing significantly" between January and February, Al Jazeera reported, peaking on one day in early February with more than 43,000 positive cases recorded. The number of cases has since dropped, but this is likely due to a reduction in testing and reporting as the country prioritises defence efforts against Russia's attacks.
A public health emergency
As well as Covid-19, WHO has said outbreaks of infectious diseases like polio and measles – against which Ukraine's vaccination coverages are relatively low – threaten the health of the country's population at this time.
Additionally, the prevalence of HIV and tuberculosis (TB) in Ukraine are among the highest in Europe, and the UN agency for HIV/AIDS has warned that the country has less than a month's supply of HIV drugs left. The Ukraine's rate of multidrug-resistant TB infections is also one of the highest in the world; left unaddressed, transmission could increase and put lives at risk.
Michael Ryan, executive director for the WHO health emergencies programme, commented at the organisation's media briefing: "Anytime you disrupt a society like this and put literally millions of people on the move, infectious diseases will exploit that."
Among the contributing factors for spikes in infections are the destruction of water and sanitation infrastructure, inadequate vaccination coverage, and population movements and crowding. Disruptions to detection, vaccination, and treatment of infectious diseases in Ukraine must be addressed urgently to minimise their risk to public health, WHO has said.
Free Whitepaper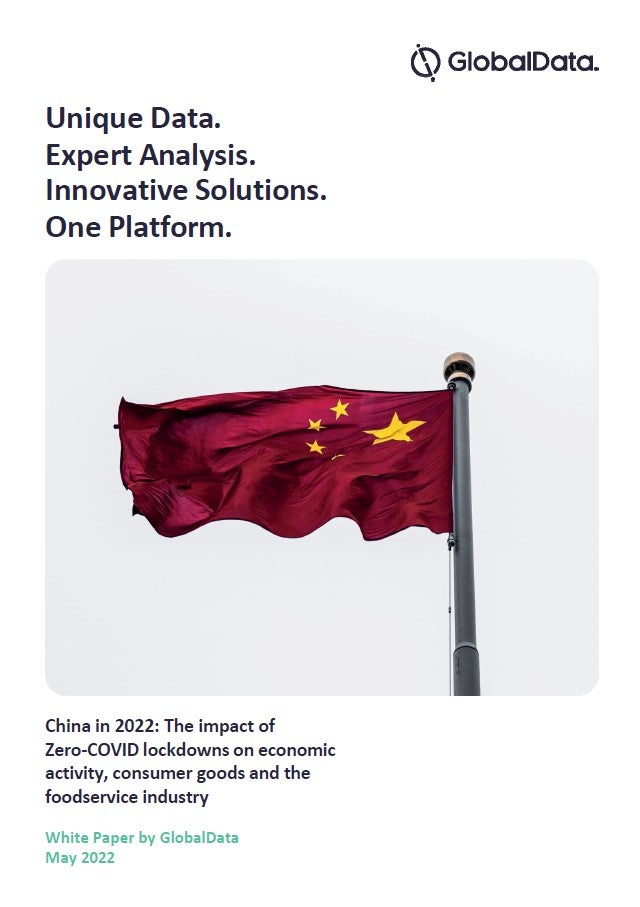 What is the impact of China's Zero-COVID lockdowns on economic activity, consumer goods and the foodservice industry?
While wanting to protect the country from being overwhelmed by Omicron, China's adherence to a Zero-COVID policy is resulting in a significant economic downturn. COVID outbreaks in Shanghai, Beijing and many other Chinese cities will impact 2022's economic growth as consumers and businesses experience rolling lockdowns, leading to a slowdown in domestic and international supply chains. China's Zero-COVID policy is having a demonstrable impact on consumer-facing industries. Access GlobalData's new whitepaper, 
China in 2022: the impact of China's Zero-COVID lockdowns on economic activity, consumer goods and the foodservice industry
, to examine the current situation in Shanghai and other cities in China, to better understand the worst-affected industry sectors, foodservice in particular, and to explore potential growth opportunities as China recovers. The white paper covers:
Which multinational companies have been affected?
What is the effect of lockdowns on foodservice?
What is the effect of lockdowns on Chinese ports?
Spotlight on Shanghai: what is the situation there?
How have Chinese consumers reacted?
How might the Chinese government react?
What are the potential growth opportunities?
by GlobalData