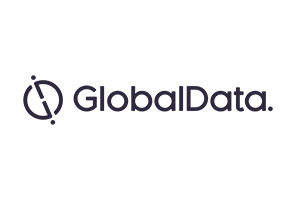 The development of direct-acting antivirals (DAAs) against the hepatitis C virus (HCV) has been one of the main success stories for the pharmaceutical industry in recent history, both financially and with respect to real-world impact on patients' lives. In less than a decade, these drugs have transformed HCV infections from a chronic disease with poor outcomes to a curable disease that the WHO hopes to eliminate globally by 2030. However, this dramatic shift has also resulted in headaches for the industry as newly launching drugs compete for an ever-shrinking patient pool.
The dynamics of this decline are possibly the most important as well as the most difficult question, and Gilead's recently published sales numbers could provide some optimism for the competition, in particular for AbbVie, as the FDA's decision for their pan-genotypic DAA combination glecaprevir/pibrentasvir (G/P) is expected soon.
While Gilead's Q2 results, published on July 26, demonstrate strong sales for their leading anti–HIV product Genvoya (elvitegravir/cobicistat/emtricitabine/tenofovir alafenamide [TAF]) and highlight recent successes in clinical trials for one of their lead products in the treatment of nonalcoholic steatohepatitis (NASH), Q2 revenues show a steep decline in collective sales of their HCV portfolio. However, this decline has been less severe than anticipated by financial markets as the demand for Epclusa (sofosbuvir/velpatasvir) has been stronger than estimated, and should the trend continue, Epclusa, Gilead's first pan-genotypic DAA regimen approved about a year ago, will soon surpass Harvoni (sofosbuvir/ledipasvir), possibly making Epclusa Gilead's best-selling drug during Q3 of 2017.
The strength of Epclusa illustrates two important aspects of the current global HCV market: Physicians prefer pan-genotypic treatment options over HCV genotype-specific drug options, and the decline in the demand for DAA treatments might be slowing. In fact, based on discussions with key opinion leaders (KOLs), GlobalData anticipates the demand to possibly reach a plateau in the next years.
Although the number of cured patients far exceeds new incident cases, patients with chronic HCV infection continuously enter the patient pool eligible for treatment as private insurances and public healthcare providers throughout the seven major pharmaceutical markets (7MM: US, France, Germany, Italy, Spain, UK, and Japan) expand treatment access. In addition, GlobalData expects that increased education and diagnostics will provide a constant flow of patients for DAA treatment. As a result, GlobalData anticipates the number of annually treated patients in the US to decline by 36% between 2015 and 2025 while the number of infected individuals is estimated to decline by over 70% numbers that represent changes in the greater 7MM as well.
The number of patients seeking treatment will possibly be the deciding factor for the future of the DAA market in the 7MM and optimistic projections, including by the WHO, have been published for the reduction of the patient pool. However, the possible plateauing of treatment-seeking patients could provide the last opportunity for new products to enter the market. With its excellent efficacy profile and shortened treatment algorithm, G/P is ideally positioned to reap the benefits of these patient pool dynamics and consequently, GlobalData expects G/P to reach blockbuster status by 2018.