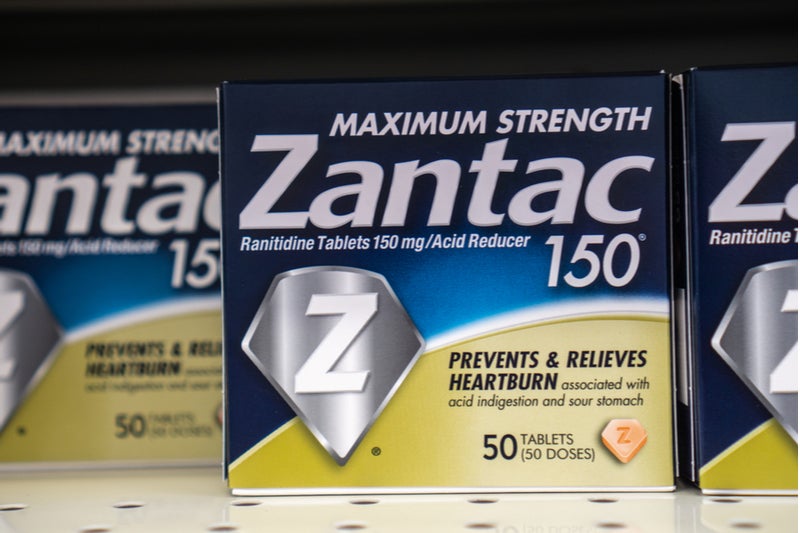 The US Food and Drug Administration (FDA) recently announced it is investigating Zantac (ranitidine hydrochloride), a heartburn and acid reflux treatment, after amounts of N-nitrosodimethylamine (NDMA) were found in the brand-name drug and in generic versions too. 
NDMA is a cancer-causing chemical and in July this year many blood pressure medications were recalled because they contained such a chemical. 
Zantac tablets have been found to contain 26,000 times the FDA-approved amount of NDMA that can be safely consumed daily. The FDA has recommended that people switch to another treatment option but has not issued a recall for Zantac.
Zantac belongs to the anti-ulcer, gastrointestinal agents class. Ranitidine is a histamine H2-receptor antagonist with antacid activity. It is a competitive and reversible inhibitor of the action of histamine at the histamine H2-receptors on parietal cells in the stomach, thereby inhibiting the normal and meal-stimulated secretion of stomach acid. 
However, when ranitidine is ingested, it metabolises into NDMA. 
Though Zantac has not been recalled, Novartis's generics business (Sandoz) stated it has halted distribution of its generics versions in all markets. 
In addition, Zantac samples will still need to be tested and evaluated by the FDA, meaning this recent news will have a negative impact on both the branded and the generic versions.