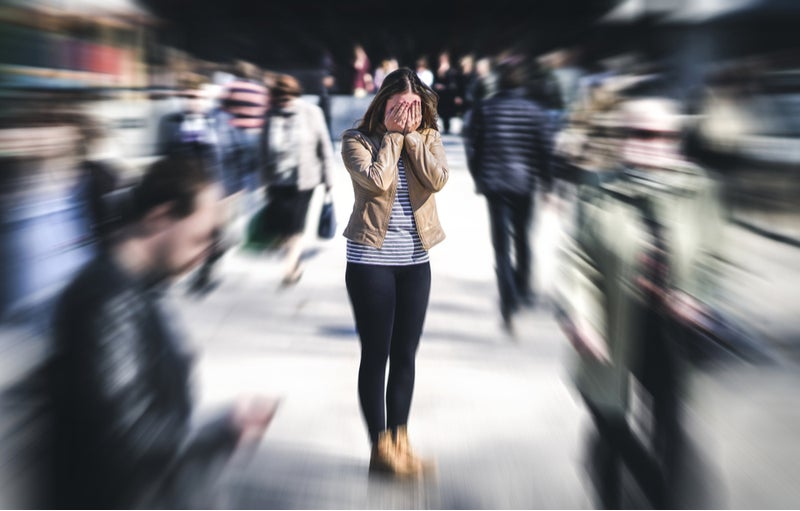 Idiopathic neuroparalytic disorders can not only cause psychological distress; the sudden onset of pathophysiological mechanisms can reduce the quality of life for patients who were once in control of voluntary movements, and later lose this ability without any conceivable explanation for this occurrence.
The inability to generate a plausible etiological factor that leads to the diseased state is a conundrum for physicians and patients alike. If the source of a disease is unknown, effective treatment strategies cannot always be devised. Even when patients do receive pharmacotherapy, this is often targeted at the symptoms, allowing the disease to persist or worsen with time.
One situation in which this is potentially life-threatening is when infectious diseases are the cause of neurological symptoms.
Botulism is an infection caused by Clostridium botulinum, a Gram-positive, anaerobic, motile bacterium that is shaped like a rod. The bacterium produces botulinum, a neurotoxic protein that upon binding to a nerve terminal, becomes infused into pre-synaptic vesicles by receptor-mediated endocytosis. The movement of the vesicle into the nerve cell is accompanied by increases in acidity of the local environment, spurring the ejection of the toxin from the vesicle into the cytoplasm. Botulinum then cleaves proteins that are necessary for fusion of the vesicle to the pre-synaptic membrane, rendering them inactive. This consequentially results in the inhibition of exocytosis of acetylcholine, a small molecule neurotransmitter released by neurons that send electrochemical impulses to nerve cells, muscle cells and gland cells. Inhibiting acetylcholine transmission can have numerous paralytic effects, as well as muscle weakness, blurred vision, dry mouth and difficulty swallowing.
Differential diagnoses of botulism include Guillain–Barré Syndrome, stroke, and myasthenia gravis and with the timely administration of appropriate pharmacotherapies in developed countries, the survival rate is up to 95%.
With techniques such as computed tomography (CT) and magnetic resonance imaging (MRI), physicians can visualise the internal structures of the brain and a lumbar puncture to remove cerebrospinal fluid for analysis, electromyography tests and blood samples can also prove helpful in ensuring that patients can receive the appropriate diagnosis that in the case of infectious disease transmission not only improves their safety but protects the people around them.
In a similar vein, poliomyelitis caused by polioviruses can sometimes cause multiparesis in proximal tissues. If this remains unchecked, irreversible paralysis, suffocation or aspiration pneumonia can result, leaving a devastating impact on the patient and the people caring for them.
In another example, the highly contagious measles virus affects approximately 20 million people per year worldwide and although the risk of death has significantly decreased in part due to vaccination and effective treatment, one out of 1,000 measles patients will develop encephalitis. This inflammatory condition damages cells, causing mental deterioration.
In the absence of typical symptoms of measles such as a rash, fever, conjunctivitis or rhinorrhoea, physicians may assume that the disordered behaviours resulting from encephalitis are symptoms of a psychiatric condition. Myoclonia and parkinsonian rigidity can also be a sign of infection by the measles virus.
Recognising the potential for infectious organisms to cause neurological symptoms is an important step in the selection of diagnostic tests that allow physicians to prescribe the appropriate medication. With this in mind, the opportunity to further improve survival rates is a prospect that does not typically exist in the treatment of neuroparalytic diseases. It therefore poses the question: Should doctors ask for diagnostic tests for infectious diseases upon observing a patient with acute idiopathic neuromuscular or psychiatric dysfunction?
Forthcoming report
GlobalData (2019). Myasthenia Gravis. Opportunity Analysis and Forecasts to 2028, to be published
Related reports
GlobalData (2018). Parkinson's Disease: Global Drug Forecast and Market Analysis to 2026, May 2018. GDHC167PIDR
GlobalData (2019). Pediatric Combination Vaccines: Global Drug Forecast and Market Analysis to 2028, May 2019. GDHCHT018
GlobalData (2018). Vaccines for Emerging Infectious Diseases: Funding, R&D, and Global Partnership Strategies, December 2018. GDHCHT018
https://www.globaldata.com/store/report/gdhcht018–vaccines-for-emerging-infectious-diseases-funding-rd-and-global-partnership-strategies/