Guardtech provides high-performance custom cleanrooms, portable laboratory solutions and controlled environments for a wide range of life science industries. The company specialises in providing compliant solutions for the rigorous demands of the pharmaceutical industry.
We implement a complete turnkey solution from design and build, mechanical and electrical implementation, process utility connections all the way through to commissioning and ISO14644 validation.
Guardtech offers customised solutions for clients who are looking to create, improve, upgrade or relocate a critical environment, designing and installing quick-assembly cleanrooms for all budgets and applications, with products ranging from standard modular cleanrooms to bespoke full-scale multi-million-pound construction projects.
No matter the scale or complexity, Guardtech's philosophy behind each project remains the same: a client-centred attitude with regular and transparent communication coupled with a flexible yet focussed work ethic.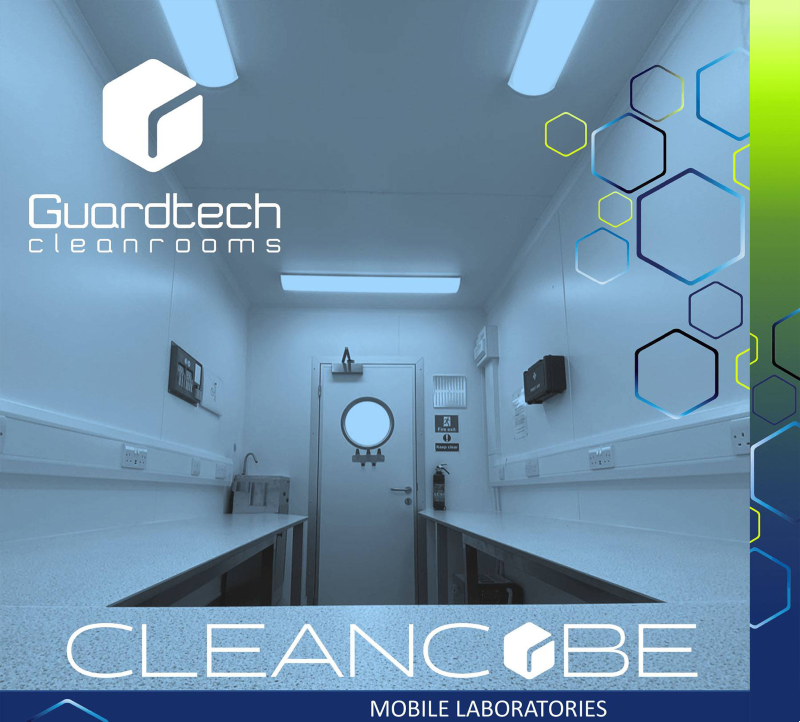 Guardtech has a long history in cleanrooms dating back to the early 1980s.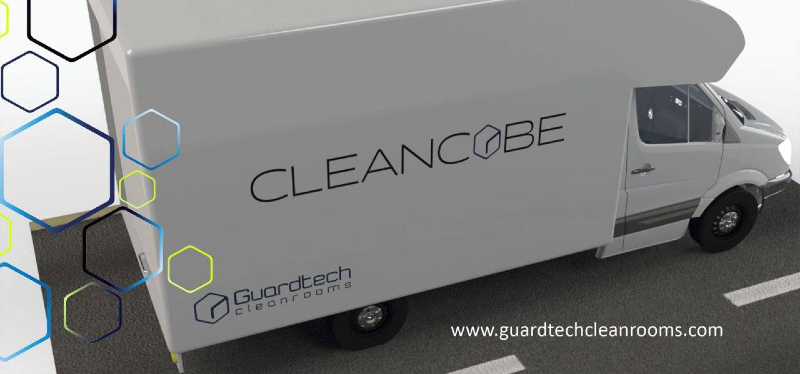 Guardtech was born from customer demand for a flexible and knowledgeable cleanroom design and build contractor.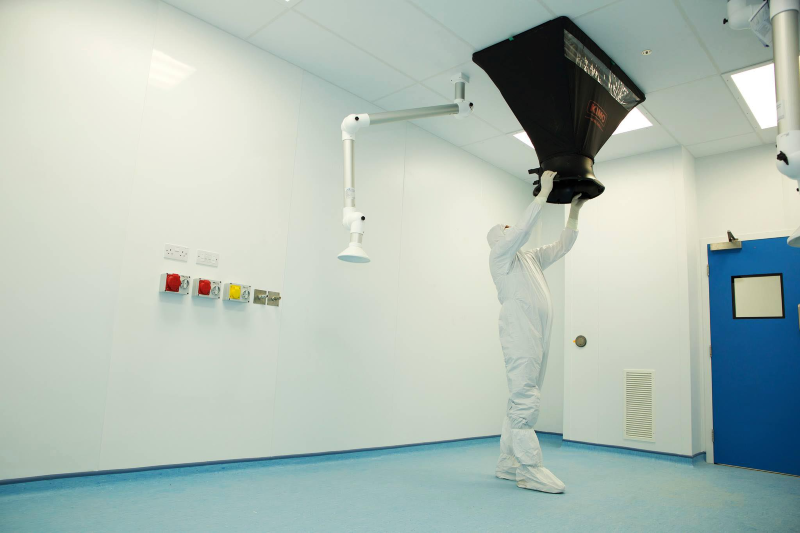 The company has executed an excess of 100 projects across more than a decade.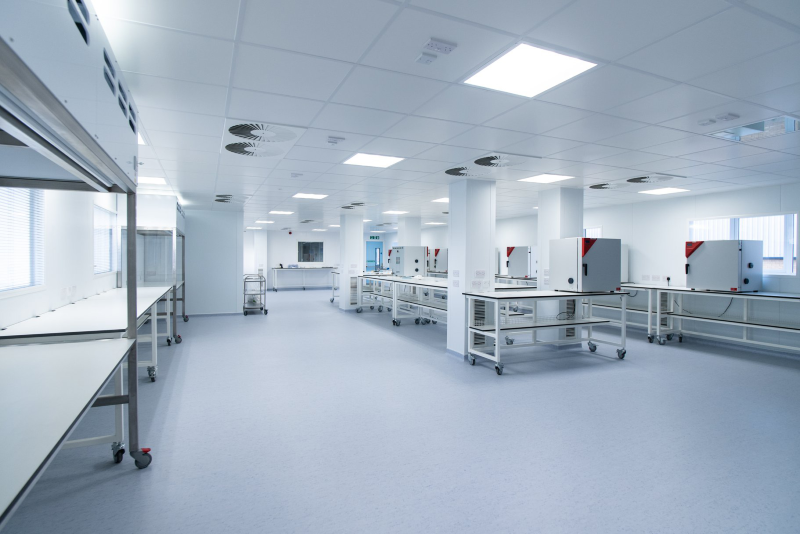 Guardtech can assist with the full validation life cycle including DQ, IQ and OQ documentation.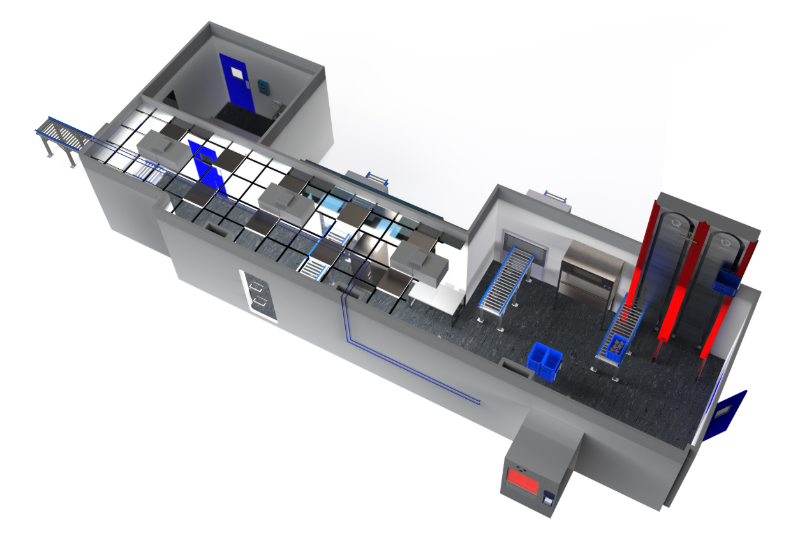 Offering in-house or independent testing, Guardtech offers a full cleanroom validation process.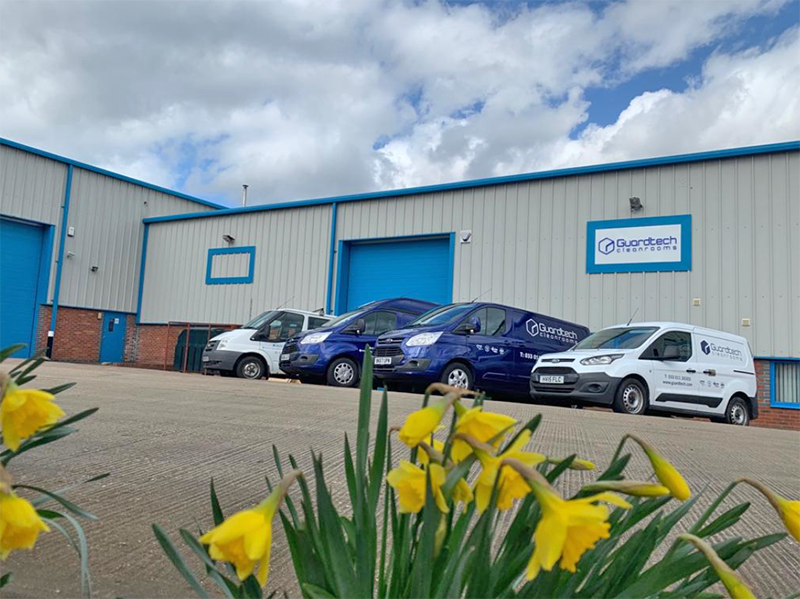 Guardtech has been designing, installing and commissioning cleanrooms and laboratories for more than a decade.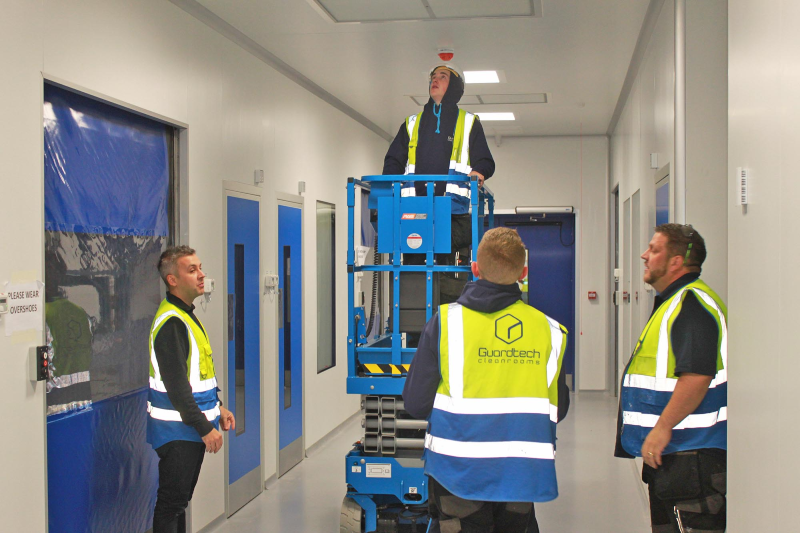 The company's installation team always aim to deliver the best results.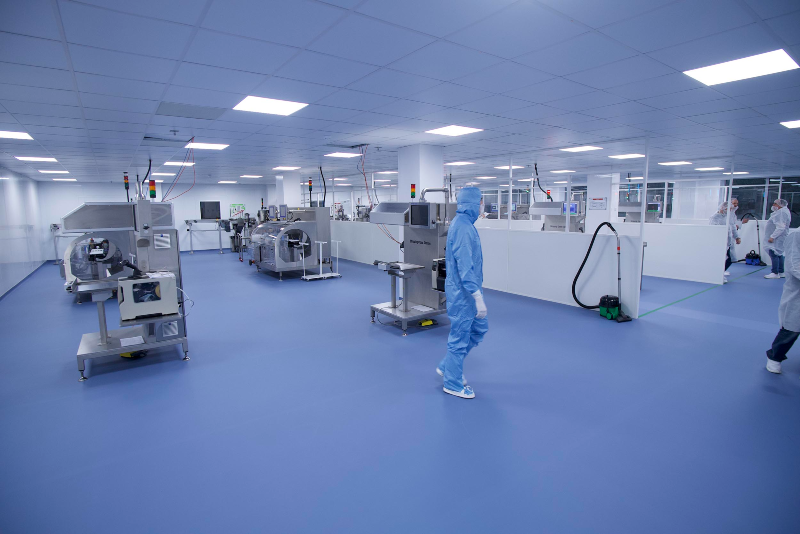 A wide range of cleanroom equipment can be supplied and installed alongside a turnkey cleanroom project.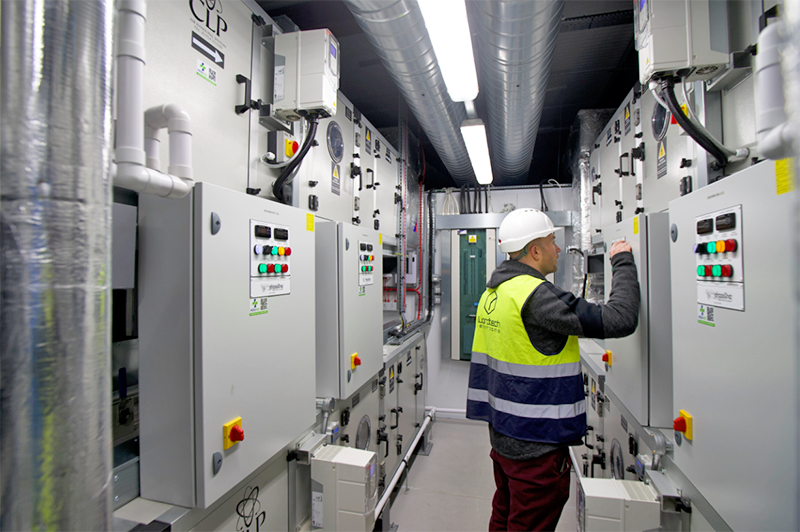 Guardtech offers a full cleanroom validation process to ensure the controlled environment is performing to specification.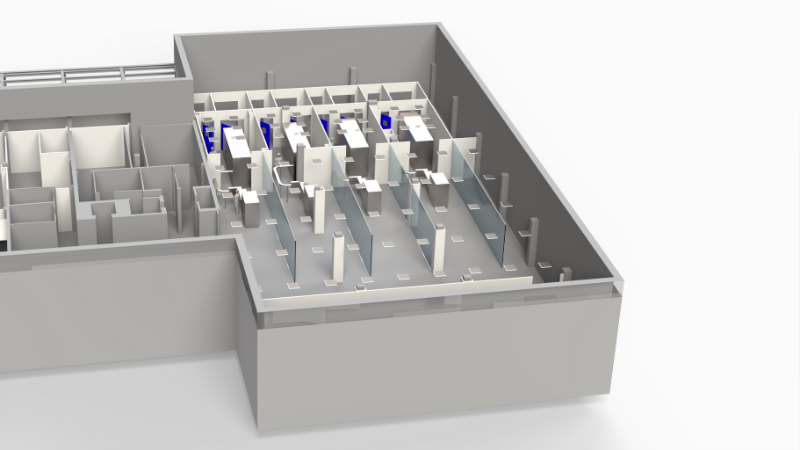 The company help clients to design cleanrooms according to individual specifications.
Guardtech has also developed an innovative range of smaller-scale standardised modular hardwall and softwall cleanrooms – ISOPODs. These units can are available from stock and can be shipped worldwide for self-assembly or can be accompanied by an installation team that can erect them in a very short time frame.
ISOPODs are constructed from the same robust component used for modular cleanrooms, they can be upgraded with a wide range of accessories and offer clients a long-lasting flexible solution that can be extended, reconfigured and relocated.
Furthering their range of offsite construction options is CleanCube, a range of mobile cleanroom solutions; ranging from modular buildings, cabins, shipping containers and Luton vans all fully kitted out as quick-assembly cleanrooms that can be installed onsite, fully equipped and ready to use within the hour.
The CleanCube range provides a popular solution for client requiring additional long or short term lab or cleanroom use, where facility space is tight but external space is available. They are available as multi-module units for larger installations, and clients benefit from quick and precise offsite construction, resulting in short lead times, cost efficiencies and minimal and short onsite disruption.
Cleanroom design and build specialists
Guardtech design and install bespoke cleanroom environments, including pharmaceutical cleanroom and containment suites, aseptic production suites, semi-conductor ballroom cleanrooms, and in-vitro fertilisation (IVF) labs and embryology suites.
A complete solution for clients looking for a fully compliant facility, from cleanroom design, construction, commissioning, cleaning and validation to the supply and installation of cleanroom furniture and equipment.
Experienced Guardtech engineers perform cleanroom installation, supported by approved, fully trained subcontractors for specialist services.
The company are experts at testing controlled environments with clean air devices to ensure ongoing International Organisation of Standardisation (ISO)14644-1: 2015 certification and current Good Manufacturing Practice (cGMP) compliance.
All Guardtech installation team members comply with the most stringent site health and safety regulations, with risk assessments and method statements (RAMS) produced for each job, shared in advance of any work conducted for client review. Furthermore, installation managers are in place for all construction projects while site managers are implemented for all projects falling under construction design and management (CDM) coordination.
Cleanroom design to meet individual customer requirements
Whether clients are starting from scratch, have a concept that needs further development, or have fully prepared drawings, Guardtech work alongside companies to find the best balance for the budget, delivering a cleanroom design that meets the demands of each process whilst enhancing facilities and providing a safe, comfortable working environment for all operators.
Guardtech designs its cleanrooms in adherence with building control, Medicines and Healthcare Products Regulatory Agency (MHRA) and the US Food and Drug Administration (FDA) requirements, Construction (Design and Management) (CDM) regulations, health and safety, ISO 14644, and all applicable industry guidelines and criteria.
Guardtech is CHAS, Safe Contractor, NICEIC and ISO9001 registered and operate a full quality management system.
Cleanroom validation service providers
Offering in-house or independent testing, Guardtech provides complete cleanroom validation services to guarantee that controlled environments perform to specifications.
The company can assist with the complete cleanroom validation lifecycle, including installation qualification (IQ), design qualification (DQ) and operational qualification (OQ).
Testing includes pressure and flow gauge calibration, lighting and noise level checks, temperature monitoring, airflow balancing and visualisation and airborne particle counting, as well as filter integrity leak testing, room differential pressure testing and air velocity and volumetric flow rate measurement.
Turnkey cleanroom project equipment
Guardtech offers a wide range of cleanroom equipment supplied and installed alongside turnkey cleanroom projects.
Whether devices for personnel, product protection or transfer hatches to improve material flow, Guardtech can advise on the best solution.
The range includes air showers, desiccators, downflow booths, fume cupboards, laminar flow units, nitrogen generators and much more.
Please use the form below to contact Guardtech regarding their products and services, a business development manager will be happy to discuss your needs.