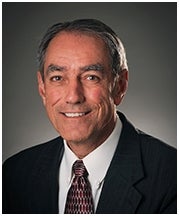 NSF Becker & Associates Consulting, part of global independent public health organization NSF International, has launched a new program to assist companies in achieving 360 operational compliance to the commercial practices of the life science industry. Industry veteran Francisco (Frank) T Rivas, who has more than 25 years' experience in all aspects of the pharmaceutical, diagnostics and medical device industry, has been appointed to lead the NSF Becker Corporate Compliance Practice Group.
As Vice President of Becker's Compliance and Integrity Programs, Rivas will lead a professional team of compliance experts in assisting companies to develop and implement corporate compliance programs that address all seven compliance elements established by the Office of the Inspector General (OIG). These new services complement existing programs currently offered by NSF Becker such as serving as an Independent Review Organization (IRO) for companies or their boards of directors who are under Corporate Integrity Agreements (CIA) with the OIG.
"It is understood and reasonable for companies to have varying risk profiles depending on the resources available to them. Once the essential elements of the OIG's recommended 'effective compliance program' are in place, companies should review their compliance practices with a view towards compliance with existing CIAs modified to fit their culture, resources and risk profile. No one model will work for every company. Industry executives understand that compliance risks can destroy the reputation and market capitalization of their companies overnight. Likewise, compliance professionals need to understand the competitive nature of the business to ensure that their clients continue to grow within the framework of laws and regulations. We can help strike the right balance by assisting companies in discovering and understanding where the risks lie and to develop the corollary procedures, training and effective monitoring elements of a robust compliance program," said Frank Rivas, Vice President of Compliance and Integrity Programs, NSF Becker.
Rivas has worked with the US FDA and its advisory boards on issues relating to risk management and complete life cycles of various products. He has served on teams responsible for launching over six pharmaceuticals and medical devices over his career. He has represented industry in interactions with the OIG on a broad range of topics such as responses to product launch strategies, health care provider training, post-market surveillance, clinical trials and operational compliance with the parameters of CIAs. Prior to joining NSF Becker, Rivas served as Vice President and Chief Compliance Officer for Spectranetics Corporation, a medical device company under a CIA with the Department of Health and Human Services OIG. He also has experience with the other side of pharmaceutical litigation issues, beginning his career as a trial lawyer in Philadelphia, Pennsylvania.
"Frank has an incredible amount of insight into the OIG and its expectations for compliance programs. He has helped many organizations design and implement the procedures, training and monitoring programs needed to build rock solid compliance programs while also growing their business within this framework. The path to compliance can be rocky for some, and Frank Rivas has the experience and insight to not only lead pharmaceutical and medical device companies out of trouble, but build new compliance programs that will protect their operations and brand from future problems," said Bob Pietrowski, Vice President, NSF Health Sciences Division.