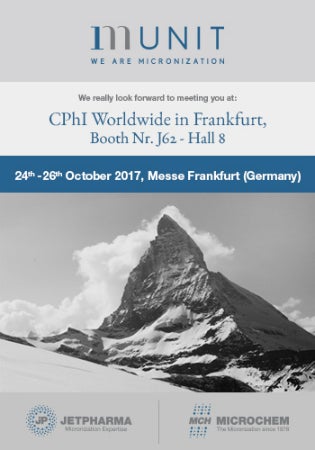 Munit and its affiliates Jetpharma and Microchem welcome you to CPhI in Frankfurt.
Taking place from 24 October to 26 October, this pharmaceutical platform provides opportunities for visitors to meet more than 2,500 exhibitors representing 153 countries.
Munit's technical and commercial staff will be pleased to present you the company's view on the world of micronisation.
Join Munit, Jetpharma, and Microchem in hall 8 J62.
MUnit is exhibiting at the forthcoming Drug Delivery to the Lungs (DDL) conference at Edinburgh...