Sanofi CEPiA
API Supply, Custom Synthesis, API and Pharma Contract Manufacturing Solutions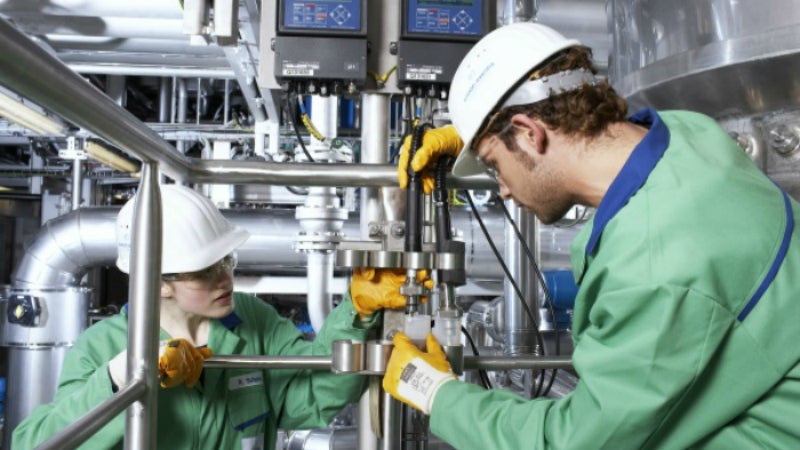 Within the industrial affairs of Sanofi, CEPiA (Commercial and External Partnership, Industrial Affairs) is an organisation fully dedicated to third-party activities.
The mission of the CEPiA sales activity is to promote the use of Sanofi's industrial network for active pharmaceutical ingredients (API) sales and custom synthesis.
Supply of intermediates and active pharmaceutical ingredients
Sanofi has high-performance quality units, including 16 chemistry, biochemistry and biotechnical facilities, for the production of high-quality APIs and advanced intermediates.
Sanofi manufactures and offers through CEPiA a regular product list (about 200 intermediates and API), including:
Steroids
Cobalamins
Antibiotics
Prostaglandins
Opiates
Opioids
Fermentation derivatives
CEPiA's commercial offer also includes a dedicated quality assurance and regulatory affairs support. Our manufacturing plants are frequently inspected by health authorities, with good manufacturing practice (GMP) customer audits being performed regularly.
Custom synthesis and API contract manufacturing
CEPiA also provides custom synthesis and API contract manufacturing services, offering both toll manufacturing and tailor-made synthesis of API ingredients, or multistep cGMP intermediates.
Exclusive synthesis often concerns compounds that are still in the clinical development stage. CEPiA offers tailored services, working on process development for ensuring:
Identification of industrial synthetic route, taking into account all of the parameters required for future industrialisation, such as existing patents, HSE, quality and cost
Process optimisation
Physical quality studies
Process safety studies
Process chemical engineering studies
Scaling-up with the production of batches in pilot workshops, including technical, clinical, primary stability and registration
Development and validation of analytical methods
Necessary regulatory support for drafting the CMC sections of the dossiers
Toll manufacturing commonly involves molecules that are pending registration or those that have already been marketed. After the transfer of your manufacturing process, toll manufacturing can be applied, in accordance with the specifications provided, without modification of the necessary quantities. Alterations to the process will only be made with your consent.
Quality assurance and regulatory affairs support
A dedicated quality assurance and regulatory affairs support is part of the CEPiA offer.
Quality is one of the pillars of the CEPiA commercial strategy. The products we market are manufactured in Sanofi facilities and all comply with the same high-quality standards as those applied for the Sanofi branded products.
All our manufacturing plants are frequently inspected by health authorities (ANSM, FDA, PMDA, KFDA, ANVISA, etc.) and many GMP customer audits are performed regularly without any concern.
Our core are of expertise includes:
Corticosteroids
Hormones
Multi-steps chemistry
Opiates and opïoids
Prostaglandins
High active products (taxanes)
Oligosaccharides
Peptides
Oligonucleotides
Biotechnologies
Therapeutic proteins
Monoclonal antibodies
Viral vectors
Plasmids
CEPiA US and Canada
55 Corporate Drive
08807 Bridgewater
New Jersey
United States of America
+1 908 981 4986
CEPiA Japan
20-2, Nishishinjuku 3-chome
Shinjuku
163-1488 Tokyo
Japan
+81 3 6301 3450
CEPiA Eastern Europe and Turkey
Nitrianska 100
920 27 Hlohovec
Slovakia
+421 33 736 2810
CEPiA India
Aventis House
54/A, Sir Mathuradas Vasanji
400 093 Mumbai
Maharashtra
India
+91 22 28278089
CEPiA China
Floor 30, Phase II, Plaza 66, No.1366 Nanjing
200040 Shanghai
China
+86 21 6288 1616 (Ext. 2804)
CEPiA Eastern Europe and Turkey
130 U Kabelovny
PRAGUE 10
102 37
Prague
Czech Republic
CEPiA China
Kerry Center Tower 3
20F, 1228 Yan'An Road
Jing An District
200040
Shanghai
China