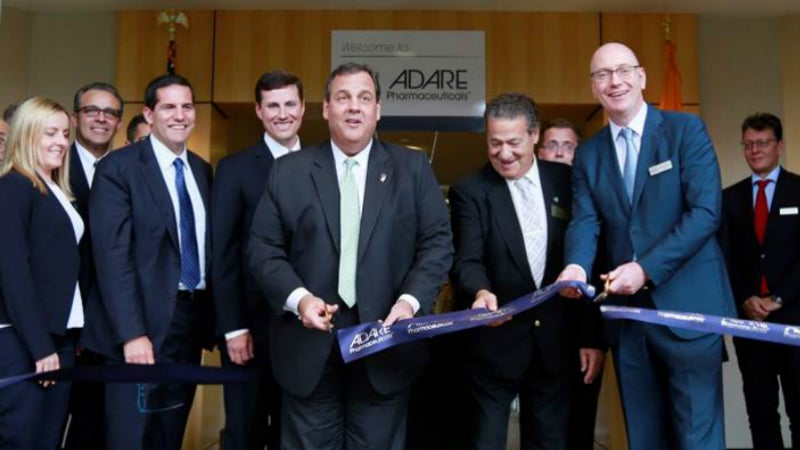 Adare Pharmaceuticals has officially opened a new corporate headquarters at 1200 Lenox Drive in Lawrenceville, New Jersey.
The company's CEO John Fraher said: "We are very excited to officially open our corporate office today. It is another milestone in the growth of our company. The Lawrenceville location allows us to tap into the wealth of pharmaceutical talent in the New Jersey and Pennsylvania regions and accelerates our strategic growth plans. We are appreciative of the support we have received from the State of New Jersey through the Grow New Jersey programme in the establishment of our new offices".
Mr. Fraher officiated the ceremony and recognised the Adare Pharmaceuticals colleagues whose dedication to the company's purpose had contributed to its significant growth. Dignitaries included governor Chris Christie and Mayor Maffei.
Building on a foundation of innovation, Adare Pharmaceuticals has a strong growth trajectory through expansion of its marketed product portfolio, internal pipeline, and expertise in adding value to existing molecules.
Adare Pharmaceuticals has more than 40 products incorporating its proprietary technologies, which are commercialised worldwide.