AdhexPharma is an independent contract development and manufacturing organisation (CDMO) specialising in transdermal delivery systems (TDS), topical patches and oral thin films (OTF).
Founded in 2008, the company is good manufacturing practice (GMP) certified by the French Regulatory Authority, and Food and Drug Administration (FDA) approved for the manufacturing of pharmaceutical products and clinical material.
AdhexPharma is a comprehensive partner for patches and OTF technologies with services ranging from formulation to commercial manufacturing, including production scale-up and analytical method development in its state-of-the-art laboratory.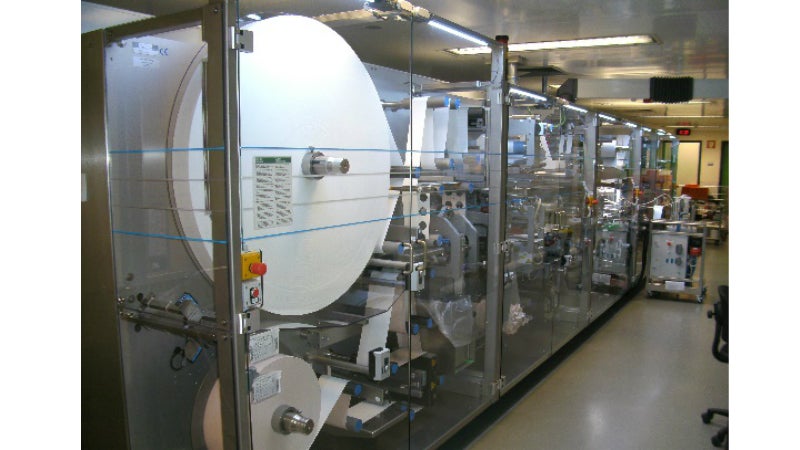 AdhexPharma's impregnated matrix technology and oral thin films (OTF) comply with the British Plastics Federation (BPF) and good manufacturing practices (GMP) guidelines.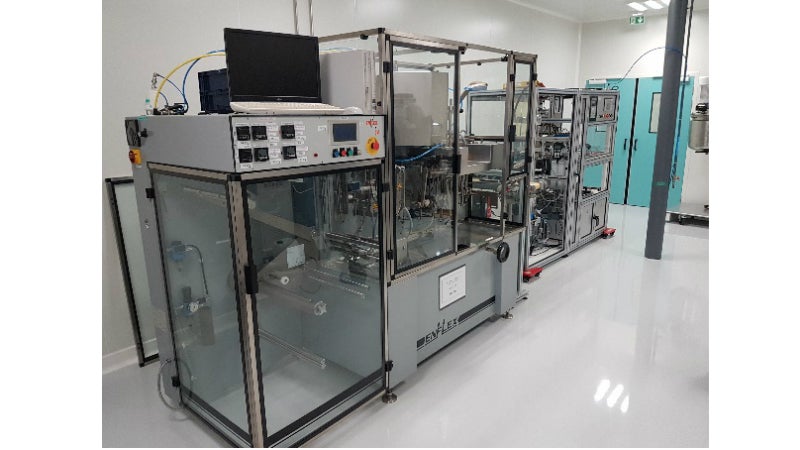 AdhexPharma has highly flexible good manufacturing practice (GMP) pilot-scale equipment.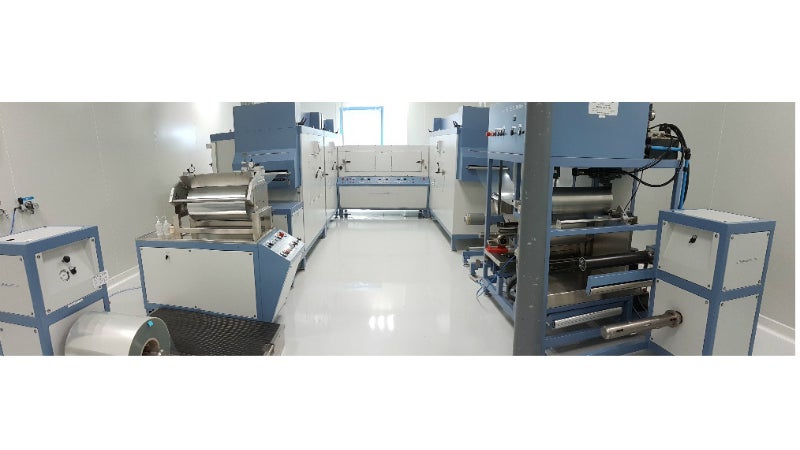 AdhexPharma's robust coating equipment performs at production-scale.
Patches for transdermal drug delivery
AdhexPharma manufactures topical and systemic action patches for transdermal drug delivery. The patches avoid first-pass metabolism, providing consistently controlled dosing and a simple medication regimen.
The patches also provide a solution for the interference of drug delivery from gastric fluids that occurs with oral tablets. From a pharmacokinetic standpoint, transdermal patches have comparable characteristics with intravenous infusions.
Matrix and reservoir technologies for transdermal patches
AdhexPharma develops the impregnated matrix technology (IMP), which shortens the coating process for patch manufacturing, opening the transdermal and topical pathways for fragile active pharmaceutical ingredients (API) such as heat-sensitive components.
Compared with traditional patch technologies, the IMP delivers higher drug loads (as the drug is not dissolved or dispersed in an adhesive). It can be used for many therapeutic applications, including the treatment of pain, allergies and dermal conditions.
The IMP reduces the risk of cross-contamination and delivers a more accurate dose than creams, gels, solutions and ointment formulations. It also offers an enhanced stability profile, as the API is not in contact with the adhesive and stored in an occlusive chamber.
Oral thin films for increased patient compliance
AdhexPharma's OTF technologies increase patient compliance as they are easy to swallow and do not require water to consume. They can be customized to either be absorbed through a gastrointestinal pathway or through the oral mucosa (avoiding first-pass metabolism and enabling faster delivery).
About AdhexPharma
Located in Burgundy, France, AdhexPharma has a modern GMP-certified manufacturing plant with more than 2,000m2 of cleanroom space, several coating and packaging lines. This comprehensive facility allows for the manufacture of high-quality pharmaceutical and packaging products.
The company also owns development rooms with pilot-scale GMP equipment for rapid analysis and assessment regarding formula and process optimisation.
AdhexPharma's laboratory performs a wide range of quality control tests and is capable of developing the analytical methods that will be used during commercial manufacturing.
The company will be pleased to help you develop your pharmaceutical products. Use the contact form to send in your business enquiry.