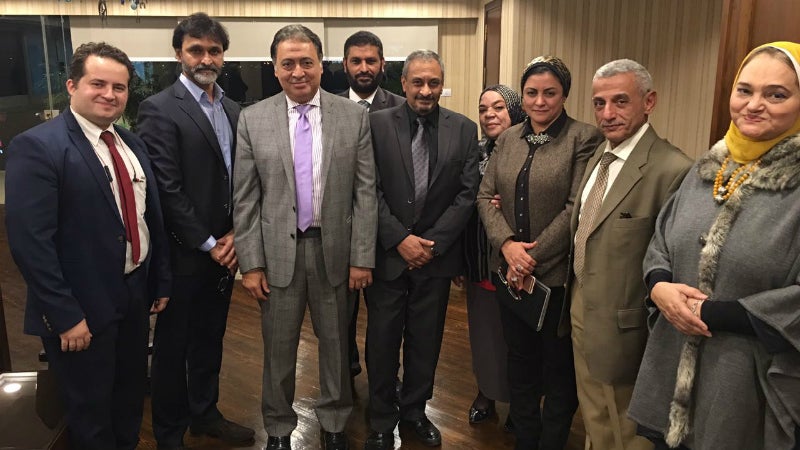 Spokesperson for the Ministry of Health in Egypt Dr. Khalid Mujahid and the Health Minister Dr. Ahmed Imad Eddin have witnessed the signing of a contract between Vacsera (Egyvet) and Fabtech Technologies to establish the first vaccines facility for Avian Flu in 6th of October City near Cairo, Egypt.
This $19m project will produce 400 million doses of the vaccine in its first year and more than 800 million doses from the second year onwards. The project is scheduled to be completed in 18 months.
The project is funded by a loan of $15m from development partners Hassan of the Islamic Development Bank and another loan of $4m from the Saudi finance fund.
Fabtech Technologies has gained a reputation of successfully implementing turnkey pharmaceutical, biotech and vaccine projects globally.
Fabtech is a global engineering and fabrication company specialising in innovative turnkey solutions for pharmaceutical, biotechnology and healthcare segments. With more than 14 years of experience and more than 700 installations in over 42 countries, the company has grown into one of the leading engineering and construction partners for pharmaceutical and allied industries.
Over the years, Fabtech has diversified from designing and construction of Cleanrooms and controlled environments for pharmaceutical and biotech companies into a complete, turnkey solution provider. Today, its capabilities include in-house design, engineering, construction, and manufacturing for the critical and vital elements that go into setting up of a specialty manufacturing facility.
Fabtech has its own manufacturing setup for pre-fabricated panels, cleanroom equipment, and containment solutions. The company currently enjoys a strong presence in Asia, the Middle East, Europe, and the US and is constantly aspiring to increase its global footprint.
Spokesperson for the Ministry of Health in Egypt Dr. Khalid Mujahid and the Health Minister...