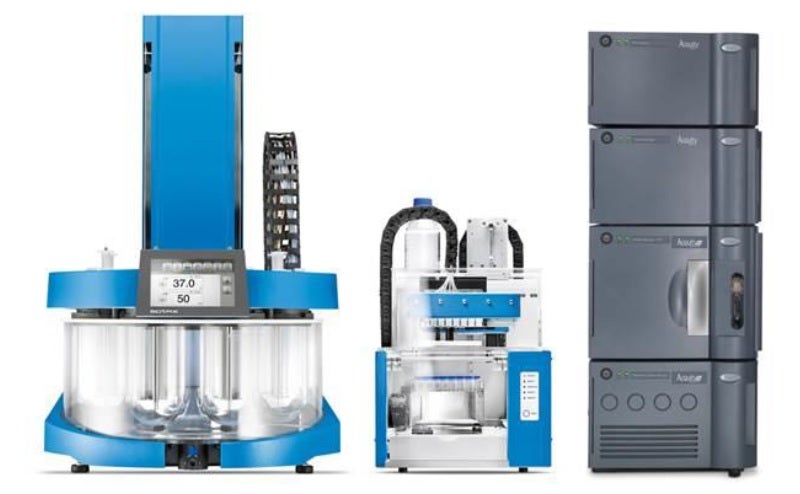 SOTAX Group has announced that it has entered an agreement with Waters Corporation.
Under the agreement, Waters will make available to SOTAX its ACQUITY UPLC® H-Class System for sale to drug manufacturers performing small-molecule, solid-dosage analysis in Quality Control and Analytical R&D.
The Waters systems will be offered in both standalone configurations and directly connected to SOTAX dissolution and automated sample preparation instruments for online analysis.
SOTAX Group vice-president Patrick Ballmer said: "Working closely with Waters will allow us to generate significant value for our mutual customers in the current, data integrity driven environment. We are excited to have been selected by Waters to collaborate in the dissolution testing and sample preparation space."
Under of the agreement, Waters licenses SOTAX as an independent distributor for the Waters ACQUITY UPLC H-Class System. SOTAX will market, sell and distribute the ACQUITY UPLC H-Class System through its own direct sales force to pharmaceutical laboratories in the following countries: US, Canada, UK, France, Germany, Italy, Switzerland and the Czech Republic.
Senior vice-president of global markets said Mike Harrington PhD said: "Improved sample preparation to keep pace with the speed of our ACQUITY UPLC instrumentation platform has often been requested by our customers.
"This exciting new collaboration links Waters and SOTAX technologies enabling our mutual customers to streamline their analysis, characterization and preparation of pharmaceutical samples, and improve their productivity and profitability."
Dr. Schleuniger has released a free white paper detailing the innovations in tablet testing that...