Rheo Engineering offers material handling products and turnkey process systems for pharmaceutical applications to help clients design processes and systems that allow materials to flow from one point of the process to the next.
Material handling should be considered in the early stages when designing and developing any process. Rheo examines how substances move within an operation, creating systems that ensure optimised process flow.
The company works with clients during the entire process, from the initial concept and feasibility review to the delivery and start-up of a turnkey system.
Process-focused material handling, containment, and turnkey process systems in the pharmaceutical sector
Rheo's solution-oriented team is focused on understanding where our systems fit into the overall manufacturing process. We understand process flow and the critical factors considered in the design.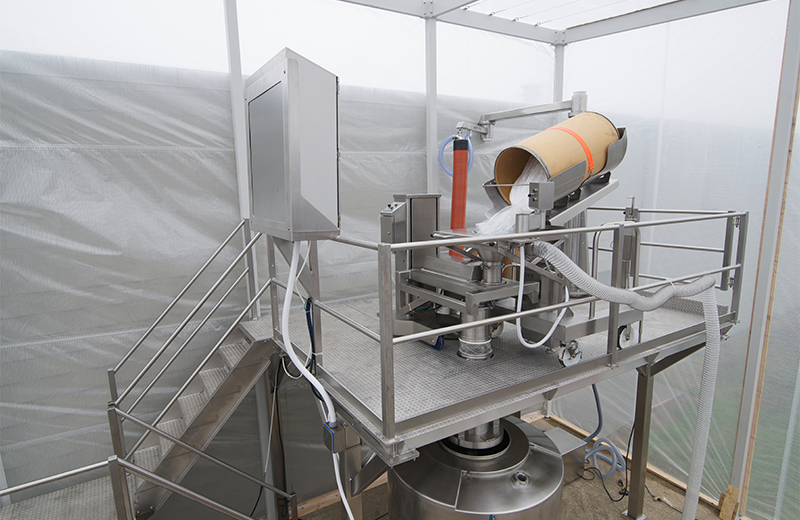 Blending Room System – system to carry out the milling of ingredients (drum and bag stock) as they are charged to blender bins.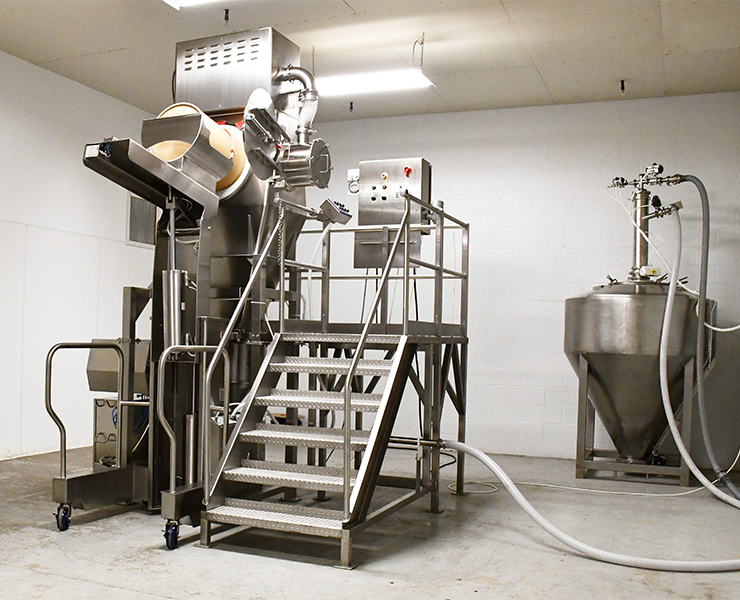 Buffer Prep System – system to carry out the milling of salts (drum and bag stock) as they are charged to a buffer preparation tank.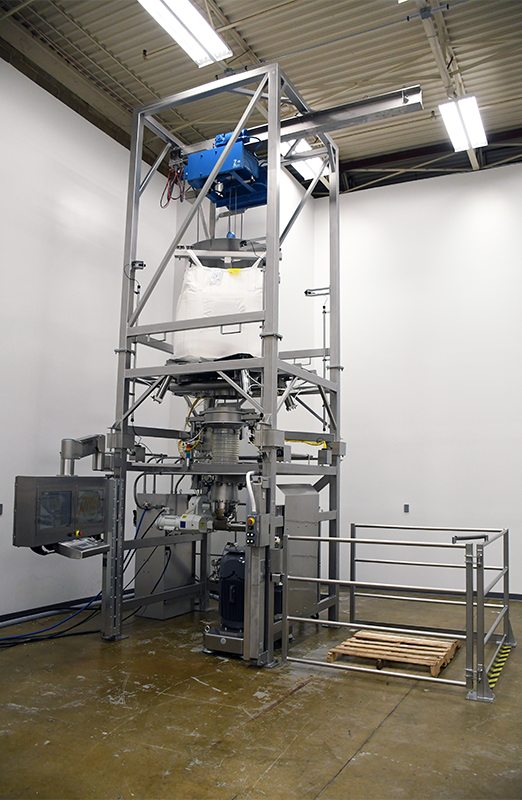 Bulk Bag Unloading Station with Powder Dispersion – system for transferring solids bulk bags into process vessels through a high shear induction mixer.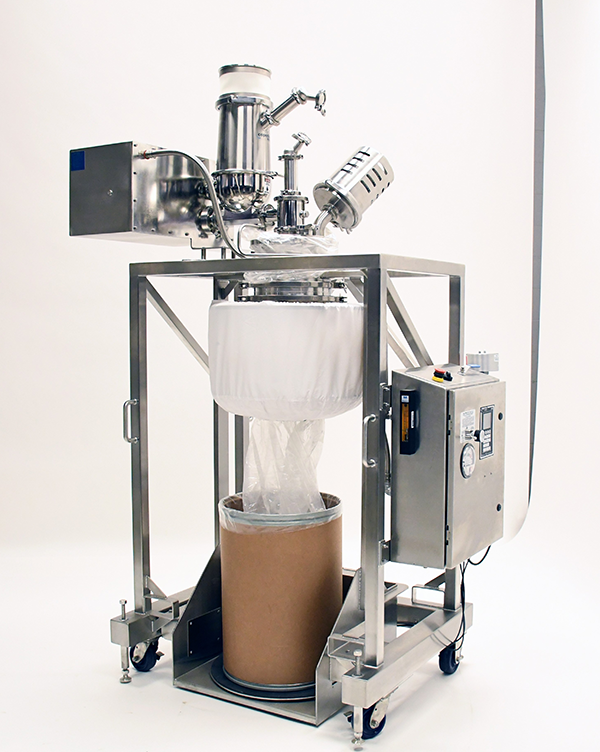 Drum Filling Station – system for automatically filling drums to an accurate weight and providing for a closed transfer during drum change-out.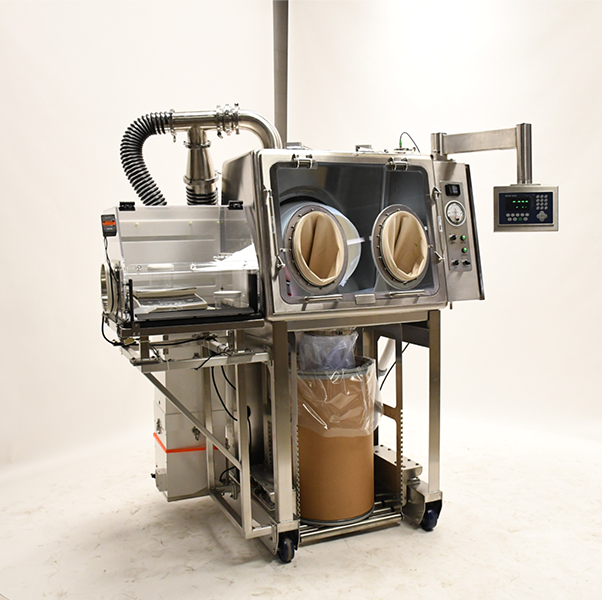 High Containment Sampling Material Transfer Station – custom Material Transfer Station for dispensing with integrated flow hood for sampling.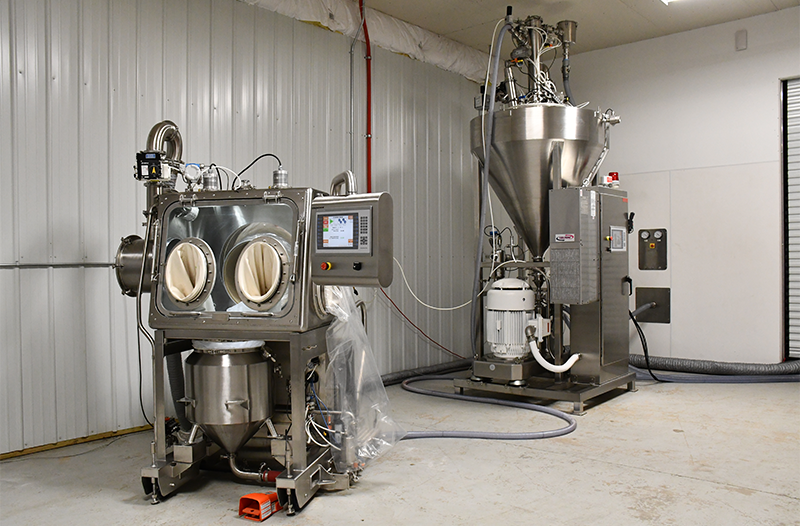 High Containment Solution Prep – system for transferring a variety of highly potent materials into process vessels through a high shear mixer.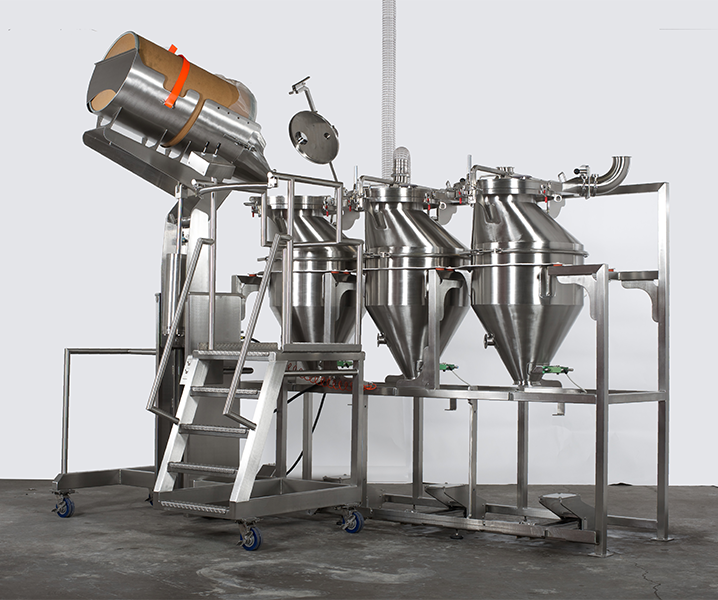 Hopper Filling Station – system to provide safe and contained material handling for continuous manufacturing.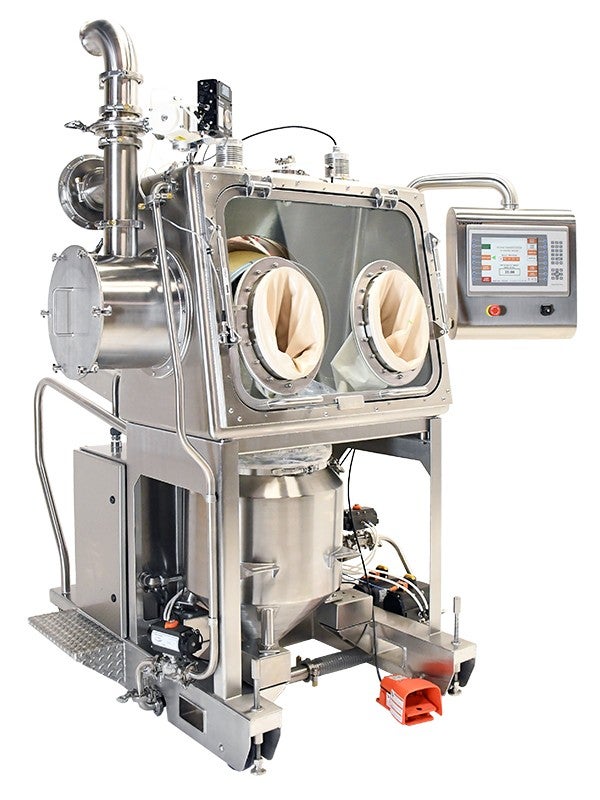 Material Transfer Station and Drum Inverter with Closed Transfer – custom Material Transfer Station with a Drum Inverter for both open and closed transfer of materials.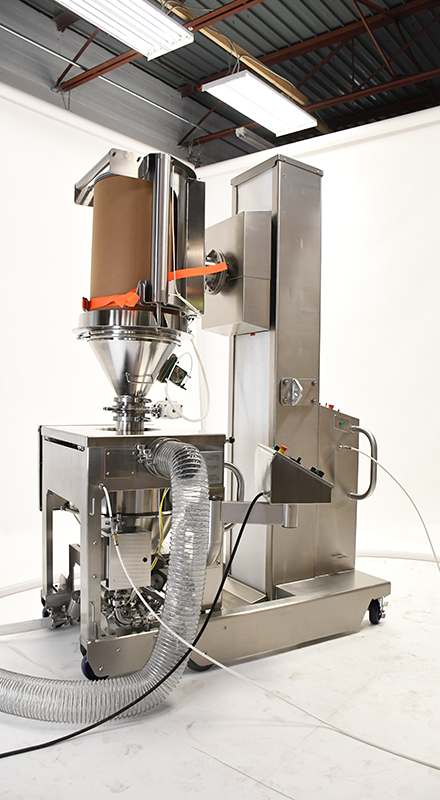 Material Transfer Station and Drum Inverter with Closed Transfer – custom Material Transfer Station with a Drum Inverter for both open and closed transfer of materials.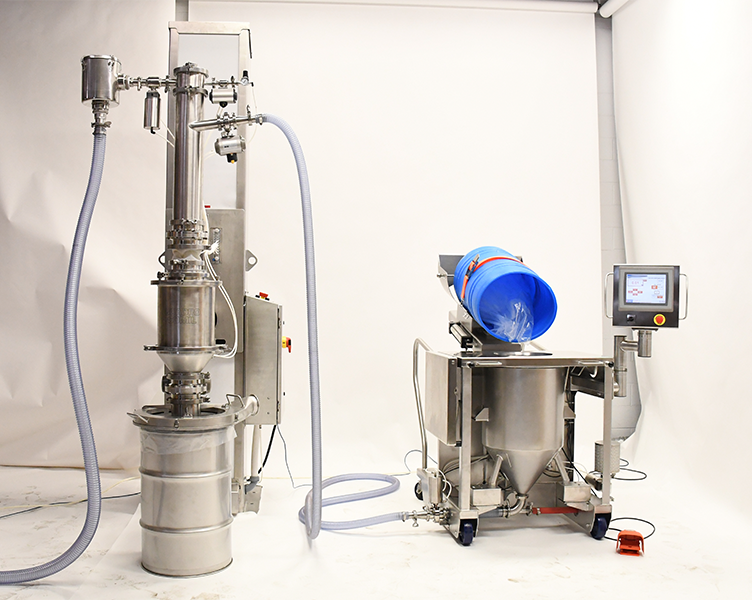 Weigh & Dispense with Milling – system for weighing and milling multiple ingredients to fill bins or drums.
Factors include safety, product integrity and optimal utilization of fundamental manufacturing assets, as well as throughput and cost of ownership.
Vertically integrated and proven material handling and containment technologies
We have an experienced team of project managers, engineers, fabricators and mechanics that enable us to control project schedule and equipment quality.
Our technologies are developed in-house and when combined with an effective original equipment manufacturer (OEM) network, we can offer plant-wide solutions and integrated process systems.
Operations, solutions, design and delivery
Understanding key elements of clients' process via on-site assessments involves reviewing plant material handling, batch records, application details, and material characteristics; as well as creating process diagrams and interviewing key stakeholders.
Determining how we can work for each client includes conducting operations assessment reports, determining critical design considerations, testing with mock-ups or demo equipment, utilizing the Rheo Testing Center, providing sample drawings, managing product configurations and developing process flow diagrams.
Our attention to detail shows throughout the process. We focus on project management, custom design engineering, mechanical design integration and controls integration. Full vertical integration allows control of quality and timeline.
Rheo conducts factory acceptance tests and system start-ups, providing installation supervision and operator training while our after-sales support ensures complete client satisfaction.
Project integration
Rheo has its clients covered from concept to final project delivery, installation and start-up.
Our experienced team, a strong network of OEM partners, and our hands-on approach to applying technology in our Testing Center equip us to deliver comprehensive handling systems to achieve our client's complex process requirements.
Engineering and automation teams design, source and fabricate complete systems by integrating Rheo and OEM equipment. Our in-house manufacturing allows us to produce our products, as well as make any modifications to ensure reliable integration of all process equipment.
Our team understands the three core challenges of material handling: containment, safety and productivity, designing our systems keeping these in mind.
Testing Center, process design, and system performance verification
Running live tests is a critical part of process design and system performance verification. The Rheo Testing Center is a full-service pharmaceutical room where we can run a wide variety of processes for our clients to evaluate process feasibility and verify the performance of process design.
Our lab allows for proof of concept, powder flow testing, process validation, system mock-ups, Standardized Measurement of Equipment Particulate Airborne Concentration (SMEPAC) containment performance testing, clean-in-place (CIP) testing, process analytical technology (PAT) instrumentation calibration, and many other services.
Rheo has several products available for demonstration purposes and testing with the integration into large systems, available to test at client facilities.
We can conduct industrial hygiene (IH) testing according to International Society for Pharmaceutical Engineering (ISPE) SMEPAC guidelines or clients' industrial hygienists can complete testing at Rheo facilities.
Services for client satisfaction
Complete client satisfaction is our number one priority. At Rheo, we recognize that our future relies on satisfied clients that have realized success in their project because of our efforts. This is evident in the dedicated level of service woven into the fabric of our company.
During each step of the project, our team maintains a focus on the result. This focus drives the decisions and communications from the early assessments phase to the post-start-up phase. Timeliness is critical, and we commit to a prompt and responsive customer service department.