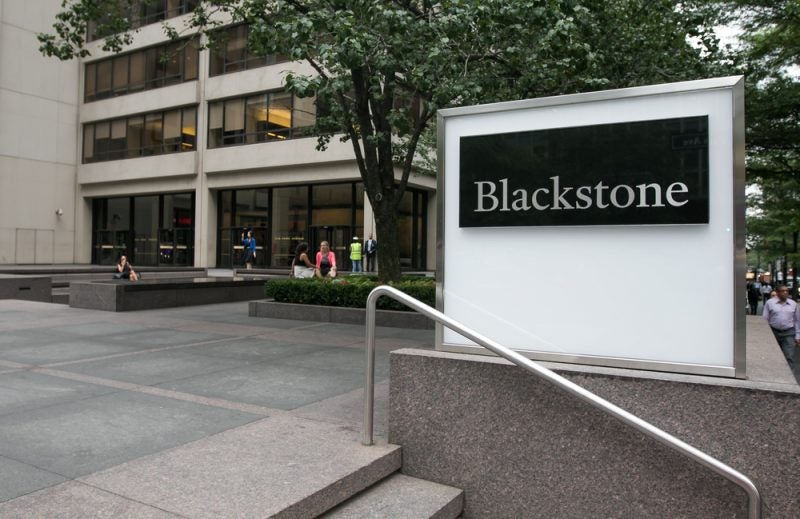 On Monday 13 April, Blackstone announced it had invested up to $2bn in Alnylam Pharmaceuticals, which is a pioneer in the field of RNA interference (RNAi) medicines across a wide range of disease areas.
The investment comes in the form of a strategic financial alliance led by two Blackstone subsidiaries: Blackstone Life Sciences and GSO Capital Partners.
The aim is to allow Alnylam to achieve a sustainable financial profile without the need for further equity financing in the future, as well as support the research and development (R&D) and commercialisation of promising RNAi medicines to at-need patients.
According to the terms of the deal, Blackstone Life Sciences will pay $1bn to acquire 50% of Alnylam's royalties and commercial milestones for investigational RNAi therapy inclisiran and will invest $150m in two of Alnylam's cardiometabolic programmes, while GSO will make a secured term loan of $750m. In addition, Blackstone will make a $100m purchase of Alnylam's common stock.
Understanding the background to the deal
Founded in 2002, Alnylam focuses on delivering the potential of RNAi-based medicines to people with rare genetic, cardio-metabolic, hepatic infectious, central nervous system, and ocular diseases. They are created using the company's proprietary Enhanced Stabilization Chemistry-GalNAc platform.
To date, Alnylam has had two RNAi therapeutics approved in the US and European Union – onpattro and givlaari for polyneuropathy caused by hereditary transthyretin-mediated amyloidosis (and acute haepatic porphyria respectively.
The company also has six medicines in the late stage of its pipeline, including vutrisiran, which today received fast track designation from the US Food and Drug Administration for the same indication as onpattro. Its pipeline is the focus of Alynlam's 2020 strategy to meet the needs of patients without adequate treatment options.
The primary focus of the Blackstone deal is inclisiran, a RNAi therapeutic indicated for hypercholesterolemia. Studies have shown inclisiran's impressive ability to lower LDL cholesterol levels by more than 50% when added to statins, by using its RNA capability to harness the body's natural process of clearing this bad cholesterol from the bloodstream.
The drug was created by Alnylam in collaboration with The Medicines Company. When the latter was acquired by Novartis at the end of last year, the Swiss pharma giant gained global rights to develop, manufacture and commercialise the drug.
Analysis by MarketLine suggests inclisiran was central to Novartis's decision to acquire The Medicines Company, because of the drug's need to only be administered twice a year by subcutaneous injection, meaning it compares favourably to daily doses of rival statins.
Executives respond to the deal
Alnylam CEO John Maraganore commented: "Alnylam is focused on building a top-tier biopharmaceutical company, advancing RNAi therapeutics as a whole new class of medicines with transformative potential for patients around the world. This exciting new relationship with Blackstone brings us much closer to that goal, securing our bridge towards a self-sustainable financial profile that we believe can now be achieved without any need for Alnylam to access the equity markets in the future.
"We couldn't be more pleased to enter into this highly innovative arrangement with Blackstone, which has shown a significant commitment to Alnylam's future and alignment with our long-term vision."
Focusing on inclisiran specifically, Maraganore noted: "A central component of this strategic relationship is a partial monetization of our royalty for inclisiran. If approved, we believe this therapy holds enormous promise as a potential game-changer in hypercholesterolemia management. We are pleased to retain half of the royalties we receive from Novartis, allowing Alnylam to benefit from inclisiran's anticipated future success."
Blackstone Life Sciences global head Nicholas Galakatos added: "Blackstone is uniquely positioned to provide customized, one-stop-shop financing solutions at scale while establishing development collaborations with the world's leading biotech companies.
"Alnylam's RNAi technology represents one of the most promising and rapidly advancing frontiers in biology and drug development today, and aligns perfectly with our investment strategy."
Blackstone's history in life sciences
This deal marks the third major deal for Blackstone's bespoke life sciences unit, which was only launched 18 months ago when Blackstone acquired leading life sciences investment company, Clarus in October 2018.
The other two deals signed by Blackstone Life Sciences were the launch of cardiovascular pharma company Anthos with Novartis and investment in Ferring Pharmaceuticals' bladder cancer spin-out FerGene.
Alynylam company overview and share price
Based in Cambridge, Massachusetts, Alnylam is listed on the New York Stock Exchange. It has been led by current CEO Maraganore since it was founded almost two decades ago.
According to analysis by MarketWatch, Alnylam's shares rallied by 7.4% in pre-market trading on Monday following the announcement of the Blackstone deal.