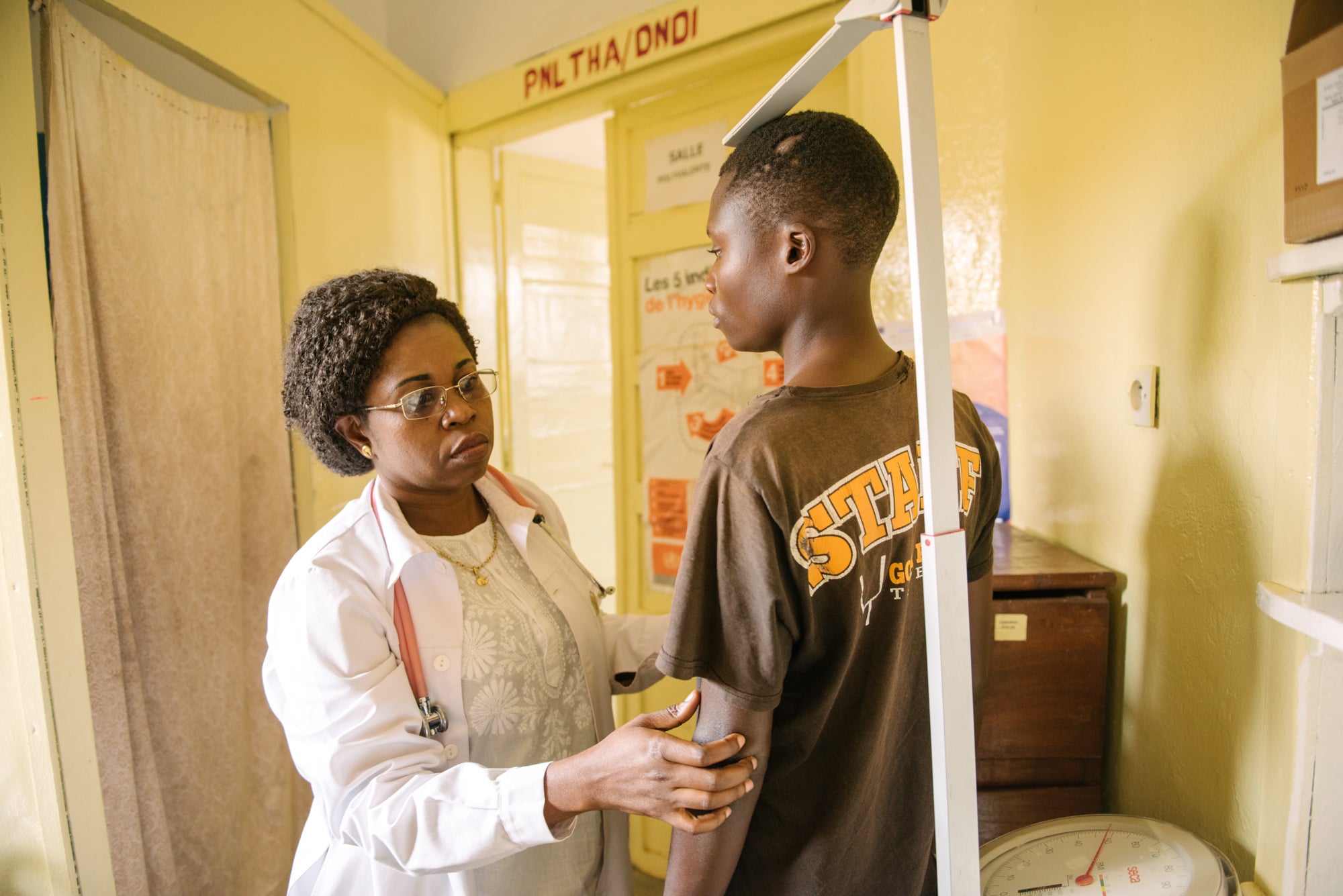 Previously disrupted by the Covid-19 pandemic, this past year has seen a return of increased efforts and progress in the development of new treatments for tropical diseases. Spearheaded by collaborations between non-profit groups and pharma players, new treatments are edging closer to late-stage trials in malaria and neglected tropical diseases such as sleeping sickness.
Along with a slow movement towards pre-pandemic normalcy, there was significant progress in the development of novel treatments for tropical diseases, including those that have traditionally received scant attention from pharma. According to the World Health Organization (WHO), there are 20 conditions that are considered neglected tropical diseases. These include Chagas disease, chikungunya, and sleeping sickness. Although malaria is not classified as a neglected tropical disease, it is sometimes included in joint efforts to eradicate infectious diseases, such as in the WHO's Malaria and Neglected Tropical Disease unit.
Pharmaceutical Technology lists some of the top events in the tropical disease arena in 2022.
Novel therapeutics and vaccines for malaria
This year saw great progress towards making new therapeutics for malaria available sooner rather than later, says Karen Barnes, professor at the University of Cape Town's Division of Clinical Pharmacology. Novartis and the non-profit Medicines for Malaria Venture (MMV) announced plans to collaborate on a Phase III study of a novel ganaplacide/lumefantrine-SDF combination for adults and children.
MMV and Novartis have worked on the upcoming Phase III study's plans over the course of this year and plan to start the study in 2023, says MMV CEO David Reddy. Barnes says that the novel combination of ganaplacide/lumefantrine for uncomplicated malaria is probably the closest novel antimalarial to a launch, in a few years, and is particularly important as malaria parasites in Africa are increasingly resistant to artemisinin. These partially resistant parasites have spread from Southeast Asia to African countries, says Reddy. In the early phases of the pandemic, there was an increase in malaria cases and deaths, he says. As per the WHO's 2022 malaria report, 63,000 malaria deaths were attributed to Covid-19-caused disruptions to services from 2019–21. The same report estimates that there were 247 million malaria cases in 2021 across 84 endemic countries.
In September, researchers from Oxford University shared their findings from a Phase IIb study with a more efficacious malaria vaccine called R21, which met the WHO's 75% efficacy threshold. In the same month, GSK's malaria vaccine Mosquirix received prequalification from the WHO, bringing it closer to a rollout in children. According to the WHO's October 2021 recommendation, the vaccine resulted in a 30% reduction of deadly severe malaria. Based on a Phase III trial featuring 16,000 children, malaria cases were reduced by almost half in children aged 5–17 months in the first 18 months after three doses. At the end of the study, four doses of Mosquirix reduced malaria by 39% over four years in children.
However, Mosquirix's efficacy is limited, while results from a Phase III licensure trial of R21 are expected this year. Both vaccines are based on recombinant proteins and attack the parasite during the sporozoite stage.
In November, the WHO's standard treatment guidelines for malaria were also updated to include Pyramax, a treatment that also showed efficacy against artemisinin-resistant malaria, says Reddy. Pyramax was codeveloped by MMV and the South Korean company Shin Poong.
Apart from vaccines, other approaches for preventing malaria are also being studied. The monoclonal antibody (mAb) CIS43LS, derived from the antibody CIS43, targets the Plasmodium falciparum circumsporozoite protein (PfCSP), and is being studied by the National Institute of Allergy and Infectious Diseases (NIAID). Recent data from a Phase II study of the antibody has shown that the treatment could have excellent efficacy in malaria, says Dr. Patrick Duffy, chief of the Laboratory of Malaria Immunology and Vaccinology at the NIAID in Bethesda, Maryland. According to the Phase II findings released in October, the mAb was 88.2% effective at preventing malaria infections.
Research picking up pace for neglected diseases
Investigations in different neglected tropical diseases also moved forward, coming closer to late-stage trials and potential use. While research surrounding these conditions has long been challenging, 2022 saw progress in the fight against these diseases.
Earlier this month, the French vaccine manufacturer Valneva shared positive Phase III data for its single-shot Chikungunya vaccine. The company now expects to complete its submission for a BLA with the FDA by the end of the year.
In November, Sanofi and the Drugs for Neglected Diseases Initiative (DNDi) reported positive Phase II/III data for a compound that both organizations codeveloped as a potential treatment for sleeping sickness, called acoziborole. This treatment is not only efficacious and safe for its patients, but it also brings the community closer to the disease's elimination, says DNDi Research & Development Director Laurent Fraisse, PhD.
Following the first approval of Takeda's dengue vaccine Qdenga in Indonesia in August, the vaccine was approved in the EU earlier this month. Also in December, the EMA validated Merck KGaA's application for arpraziquantel as a treatment for the parasitic disease schistosomiasis, for preschool-aged children.
The WHO also published several treatment recommendations, like those for treating patients coinfected with visceral leishmaniasis and HIV, which Fraisse highlighted as important steps towards the treatment of these infectious diseases.
Post-Covid return and challenges
Many researchers diverted their efforts from infectious diseases like malaria to studying Covid-19 at the start of the pandemic, says Barnes. "There was an all-hands-on-deck environment during Covid-19. We ourselves took up activities related to developing Covid-19 vaccines," says Duffy.
The same applies to the neglected tropical disease space, says Fraisse. While developing treatments for these conditions is always challenging, the pandemic pulled away further attention from these conditions, he notes. Fraisse says that securing funding is still difficult even now. And even in malaria research, securing funding has been tougher this year, says Duffy.
But since the end of Covid-19-related restrictions, work in the malaria space has taken off, including field work and research meetings, notes Barnes. There should be a gradual improvement in funding in the coming years, says Duffy.
Although the year saw ongoing challenges in the space, Reddy believes that it also set the stage for further successes. "I think it was a year when we were getting back into our stride again, and all things are beginning to come together," he says. "We are going to have a great set of tools available to us over the coming years."