Stagnating interest from private players and added pressure due to the Covid-19 pandemic has put the onus on academia and non-profits to drive new therapies for neglected tropical diseases (NTDs).
New therapies and repurposed assets, could bring conditions like African trypanosomiasis closer to near extinction. Nonprofits like the Drugs for Neglected Diseases initiative (DNDi) and independent researchers are studying diseases such as river blindness, which are missing more targeted and effective treatments.
While private pharma companies also take part in such efforts, their efforts have largely been limited to donating assets or distributing treatments. Additionally, the Covid-19 pandemic strained potential aid and attention for such programs.
But tropical diseases are unique, and some need investment in structural programs rather than just the creation of new therapeutics. In other cases, new treatments could tip the scales towards their extinction.
The World Health Organization (WHO) classifies 20 conditions as neglected tropical diseases, including Chagas disease, human African trypanosomiasis (also known as sleeping sickness), and leishmaniasis. In early 2021, the organization shared its roadmap for the treatment and elimination of NTDs in this decade. By 2030, it strives to "free more than one billion people who currently require interventions against neglected tropical diseases."
Covid-19 strained development and treatment efforts
There is a fear that more funding in the future will go towards pandemic preparedness, rather than to NTDs, says DNDi Research & Development Director, Laurent Fraisse, PhD. "[This is] associated with the mindset that pandemic preparedness is for me, for you, for everyone, [and] all developed countries as well, whereas NTDs are remote diseases in many cases." The DNDi is a non-profit organization developing treatments for these indications and currently working on more than 40 projects.
How well do you really know your competitors?
Access the most comprehensive Company Profiles on the market, powered by GlobalData. Save hours of research. Gain competitive edge.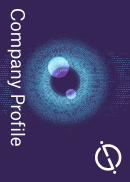 Company Profile – free sample
Thank you!
Your download email will arrive shortly
Not ready to buy yet? Download a free sample
We are confident about the unique quality of our Company Profiles. However, we want you to make the most beneficial decision for your business, so we offer a free sample that you can download by submitting the below form
By GlobalData
According to the Uniting to Combat Neglected Tropical Diseases collective, the UK withdrew £150 million worth of treatments, resulting in a 95% reduction in funding for neglected tropical diseases. These cuts due to Covid-19-related deficits can potentially harm research funding, says Poppy Lamberton, PhD, Reader at the Institute of Biodiversity, Animal Health & Comparative Medicine at the University of Glasgow.
More recently, Germany also considered development aid cuts due to its policy change following the start of the Ukraine war causing a shift toward defense spending. In 2020, there was an increase in foreign aid funding, which was attributed to Covid-19 related efforts in developing countries. But as per Fraisse, funding and investment for tropical diseases tended to decrease due to the Covid-19 crisis.
The pandemic resulted in research efforts and resources being pulled from the NTD space to Covid-19 treatments, says Eugene Muratov, PhD, Associate Professor at the Eshelman School of Pharmacy at the University of North Carolina at Chapel Hill. In Muratov's opinion, this was reflective of a wider pattern seen in almost any other field of research, which could now change with the development of Covid-19 vaccines and antivirals.
The pandemic also meant treatment campaigns and control programs were halted in some countries, says Lamberton. Covid-19 had other knock-on effects. Children did not attend school in person, which meant mass drug administration coverage was much lower, as it is often higher in schools than in communities, she explains. Treatments for tropical diseases such as schistosomiasis or trachoma feature the use of mass drug administrations.
Fraisse says the support and interest from the private sector is decreasing overall. While companies like Novartis and Sanofi collaborate with DNDi, quantitively, the number of pharma players that remain committed to the space is not increasing, he says. Assistance from private players is still needed in terms of drug donations, commercialization and production, explains Fraisse.
A key challenge in the development of treatments for such indications is the fact that these indications are neglected and often affect populations in lower-income countries, says Dr David Mabey an infectious disease physician at the London School of Hygiene & Tropical Medicine.
However, some big pharma players have a history of donating some treatments to the cause, he explains. For example, Merck (MSD outside the US and Canada) started a program in 1987 to donate ivermectin for river blindness and lymphatic filariasis.
In Germany, pharma companies like Bayer and Merck KGaA are members of the German Network against Neglected Tropical Diseases. A big industrial partner is needed to help navigate potential administrative obstacles and research, says the network's speaker and director of the Institute of Medical Microbiology, Immunology and Parasitology at the University Hospital Bonn, Dr Achim Hörauf. He points to Merck KGaA's donations of praziquantel for schistosomiasis. In January 2022, Merck KGaA announced that it had provided the 1.5 billion tablets of the drug for this disease. Computational tools can help speed up drug discovery or repurposing, but research, which can be expensive, still needs to be undertaken in the lab, says Muratov.
Sleeping sickness nearing elimination
DNDi's broad portfolio highlights efforts in both repurposing treatments and developing novel therapeutics. According to Fraisse, about a third of its R&D pipeline consists of repurposed treatments and the remaining two-thirds features new candidates. While many repurposed treatments are already in Phase III studies, novel therapeutics are in earlier stages of development, adds Fraisse.
In July 2021, the FDA approved the use of Fexinidazole, a once-daily oral treatment for sleeping sickness. Fraisse considers the product a flagship for DNDi's efforts. The tablet was initially studied by the German pharma company Hoechst in the 1970s and 1980s, and then "rejuvenated by DNDi", in collaboration with Sanofi, says Fraisse. Hoechst is now part of Sanofi.
Sanofi is also developing its Phase IIb/Phase III treatment acoziborole for the same indication. Acoziborole was previously discovered by the company Anacor Pharmaceuticals, which Pfizer acquired in 2016. This drug would get us closer to eliminating the disease itself, explains Fraisse. This is likely the indication with the most promising prospects of complete elimination of the disease, says Hörauf.
Need for new drugs critical in some diseases
However, conditions like river blindness, also known as onchocerciasis, are in dire need of therapeutics. At the moment, ivermectin is the therapeutic used against river blindness, but it cannot kill the adult worm, which effectively means that patients need to seek out treatments regularly, Fraisse explains. More recently, ivermectin made headlines about its disputed use in treating Covid-19.
Parasitic worms that cause river blindness live for 10 to 15 years, says Hörauf, who is an expert in filariasis research and has taken part in the study of antibiotics to treat the disease. Four countries managed to get rid of river blindness after adopting elimination strategies, with the first being Colombia in 2013. According to the WHO, over 99% of people with river blindness live in 31 African countries. DNDi has four treatments in the pipeline that target the adult worm. Two of these are in the Phase II trials, and potential vaccines are also being studied. But research for this particular disease is challenging because it takes a year to see whether the drug worked and killed the adult worm, Hörauf explains.
The non-profit company Medicines Development for Global Health received FDA approval for the use of moxidectin, a drug in the same class as ivermectin, to treat river blindness for patients ages 12 and older in 2018. It is now working to collect further data to be endorsed by the WHO for use in countries affected by the disease.
Nevertheless, given the varied nature of this group of tropical diseases, tackling some may require more than just new therapeutics. Lamberton does not think that drugs will always be the sole answer in treating some of these diseases. This is particularly the case for schistosomiasis, which also needs further investment into other ways of reducing transmission, as well as research into infrastructural improvements, namely clean water and improved sanitation, she explains. Even tracking transmission for river blindness is highly complex, as it spreads through hard-to-control blackflies, she says.
Still, the development of treatments for such indications remains vital. "The bad news is that neglected tropical diseases are coming because of global warming," says Muratov. "[It is]"better to focus on neglected diseases now, rather than wait until they become a bigger danger."