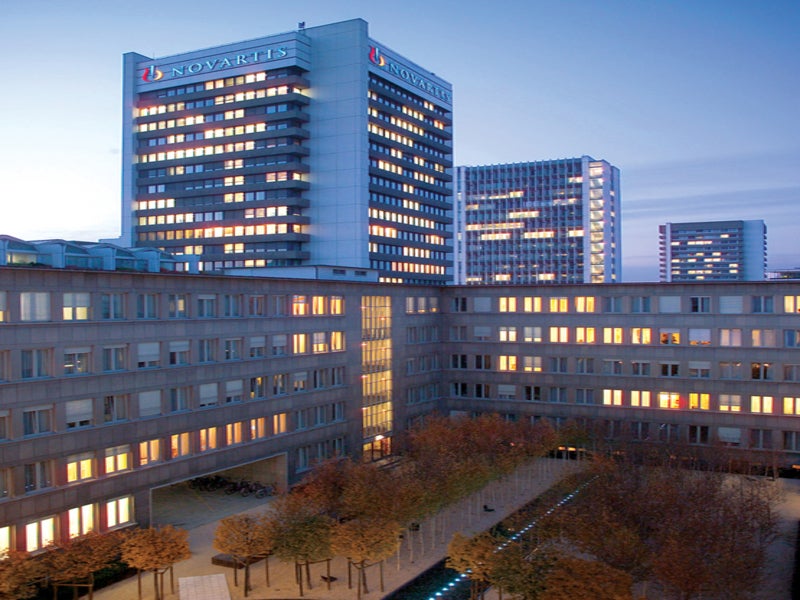 Novartis agreed to acquire anti-inflammatory group IFM Tre, a subsidiary of IFM Therapeutics, in a deal worth up to $1.57bn.
Under a definitive agreement, Novartis will buy all outstanding capital stock of IFM Tre and make upfront payments of $310m. IFM will receive up to $1.265bn in milestone payments.
Launched last July, IFM Tre is developing NLRP3 antagonists to treat inflammatory disorders.
---
GlaxoSmithKline (GSK) has announced plans to invest $100m to support long-term vaccine manufacturing capabilities at its facility in Hamilton, Montana, US.
The UK-based pharmaceutical company intends to improve the production of the main components of its adjuvant system, which is used in many of its vaccines, including products used to prevent malaria and shingles.
GSK's adjuvant systems are designed to elicit a strong immune response. The Hamilton site is currently engaged in manufacturing the components of this technology and the investment will further expand these capabilities.
---
Sanofi will reduce the cost of some of its insulin products to $99 per month in a bid to mitigate the burden on diabetes patients in the US.
Patients that are not covered under federal or state insurance programmes such as Medicare and Medicaid will have access to up to ten boxes of insulin pens and/or 10ml vials per month at the reduced price.
Set to begin from June this year, the initiative is part of the French drugmaker's Insulins Valyou Savings Program that previously offered one 10ml vial for $99 and a box of pens for $149.
---
Catalent signed a definitive agreement to acquire gene therapy manufacturing company Paragon Bioservices for $1.2bn.
Paragon offers development and manufacturing services for a variety of biopharmaceuticals, including recombinant viral vectors, vaccines, certain recombinant proteins and oncolytic viruses.
The company partnered with multiple biotech and pharmaceutical businesses to develop and manufacture drug products.
---
Janssen Pharmaceutica initiated a collaboration agreement to use Iktos' artificial intelligence (AI) technology to accelerate small molecule drug discovery.
Under the collaboration, Janssen will implement Iktos' virtual design technology to several of its projects.
The companies will partner to develop applications using Iktos's knowledge in deep generative models and Janssen's expertise in AI-enabled prediction of small molecule activities.
---
Novartis filed a lawsuit against Amgen for allegedly trying to inappropriately back out of their collaboration agreements covering the development and commercialisation of migraine drug Aimovig.
Aimovig is a calcitonin gene-related peptide receptor (CGRP-R) inhibitor indicated as a preventive treatment for migraine. It received the US and European regulatory approvals last year.
Amgen claims that Novartis breached their deals by working on a competitor drug.
---
Regeneron Pharmaceuticals and Sanofi's Praluent (alirocumab) received US Food and Drug Administration (FDA) approval.
The drug is designed to mitigate the risk of heart attack, stroke and unstable angina in adults with cardiovascular (CV) disease. It blocks proprotein convertase subtilisin / kexin type 9 (PCSK9) from binding with low-density lipoprotein (LDL) receptors, which causes more LDL receptors to form on the surface of liver cells and lowers LDL cholesterol (LDL-C) levels in the blood.
High LDL-C levels are known to increase the risk for serious CV events such as heart attack and stroke.
---
Eli Lilly announced an access programme for patients that wish to continue using its cancer drug Lartruvo (olaratumab) as the company prepares to withdraw the medication from markets worldwide.
Lartruvo is a platelet-derived growth factor receptor alpha (PDGFR-α) blocking antibody for the treatment of advanced soft tissue sarcoma (STS).
The company decided to withdraw the drug after it did not improve patient survival in the Phase III ANNOUNCE trial.
---
The Ghanaian Government and California-based automatic logistics company Zipline launched a drone delivery network to distribute 148 priority products to patients across Ghana.
Zipline's service will operate from four distribution centres, delivering to 12,000 healthcare facilities and reaching an estimated 12 million people. It will be available 24 hours a day, seven days a week and will be able to manage emergency and routine deliveries.
According to Zipline, each distribution centre has an 80km service radius and can make 500 deliveries a day, which totals 1tn of medical and blood products. In addition, deliveries can be made in any weather conditions and take an average of 30 minutes.
---
Amgen and Astellas Pharma US agreed to pay a total of $124.75m to settle allegations that they paid kickbacks to Medicare copays for their own medications.
Astellas will pay $100m while Amgen will pay $24.75m. Neither company has admitted to the claims and each signed a five-year corporate integrity agreement (CIA) as part of the settlement.
The US Department of Justice (DOJ) alleged that the companies worked with an independent foundation to support prostate cancer patients taking their androgen receptor inhibitor (ARI) drug Xtandi.