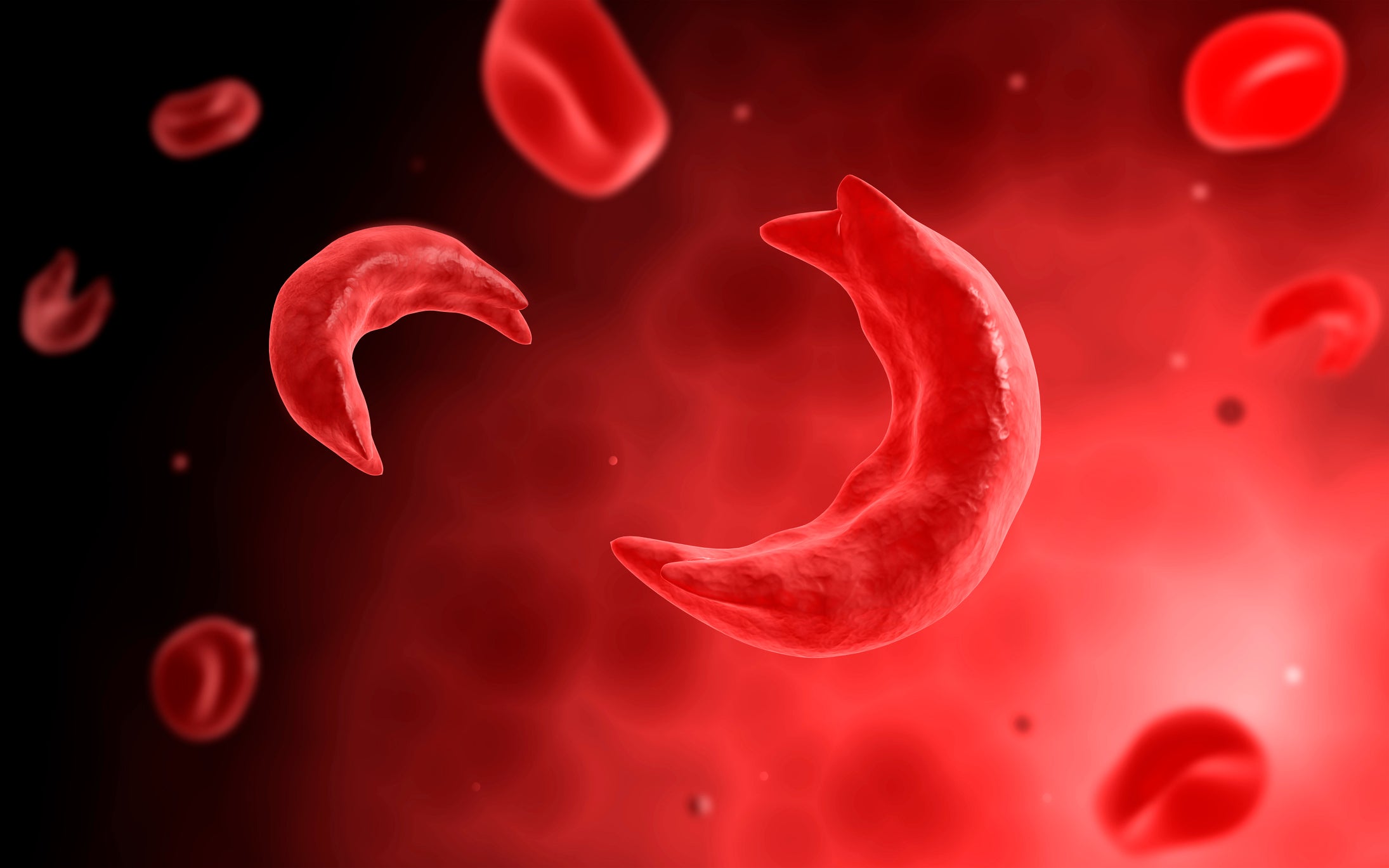 The treatment of sickle cell disease is set to transform with the upcoming US approval decisions for two gene therapies this December, but access to the potentially curative treatments remains an ongoing question.
Although there are approved treatments for sickle cell disease, the condition remains a devastating disease, says Dr. Mitch Weiss, chair of the haematology department at the St. Jude Children's Research Hospital, Memphis, Tennessee. Advances over the last 30 years mean that most US-based patients reach the age of 18, when earlier a substantial number of children passed away from the condition, says Weiss.
However, many sickle cell disease patients still have recurring pain episodes and progressive organ damage, requiring them to spend a large part of their lives in the hospital, he says. These problems may be circumvented by emerging gene therapy approaches, adds Weiss.
Notably, while bone marrow transplantation is available as the only potentially curative option, it works only for about 20% of patients.
New treatments are also needed that can improve a patient's quality of life, and help the community determine who needs expensive gene therapies the most. New approaches include gene therapies and treatments like Agios Pharmaceuticals' pyruvate kinase activator Pyrukynd (mitapivat).
Sickle cell disease is a genetic disease caused by mutated copies of the β-globin gene where high concentrations of sickle haemoglobin cause red blood cells to sickle (deform). Sickled cells often die prematurely, resulting in haemolytic anaemia, vasculopathy, and vaso-occlusion. Patients often receive blood transfusions alongside recently approved treatments that target the sickling of red blood cells and vaso-occlusive crises. That includes Pfizer's Oxbryta (voxelotor) and Novartis'smonoclonal antibody Adakveo (crizanlizumab).
How well do you
really

know your competitors?

Access the most comprehensive Company Profiles on the market, powered by GlobalData. Save hours of research. Gain competitive edge.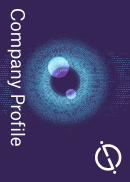 Company Profile – free sample
Thank you!
Your download email will arrive shortly
Not ready to buy yet? Download a free sample
We are confident about the unique quality of our Company Profiles. However, we want you to make the most beneficial decision for your business, so we offer a free sample that you can download by submitting the below form
By GlobalData
Now, the sickle cell disease community is closely watching the potential FDA approval of two gene therapies with different mechanisms. Vertex Pharmaceuticalsand CRISPR Therapeuticshave a PDUFA date of December 8 for exagamglogene autotemcel (exa-cel), while bluebird bio's gene therapy lovotibeglogene autotemcel (lovo-cel) has a PDUFA date of December 20.
Lovo-cel is a one-time gene therapy that adds working copies of a modified form of the β-globin gene into hematopoietic stem cells. This produces anti-sickling haemoglobin, which reduces the proportion of sickle hemoglobin that causes red blood cells to sickle at high concentrations.
Exa-cel is a CRISPR/Cas9 gene-edited therapy where hematopoietic stem cells are edited to produce higher levels of foetal haemoglobin. Depending on the FDA's verdict, exa-cel could be the first approved CRISPR-based gene therapy.
"Any gene therapy, whether that is lovo-cel or exa-cel, really is transformative to the landscape given that less than 20% of sickle cell disease patients have access to therapy with a curative potential," says Dr. Akshay Sharma, assistant member at the St. Jude Children's Research Hospital, Memphis, Tennessee.
Mixed excitement with ongoing questions
However, the potential high cost of these gene therapies is unsustainable in the US and across the world, says Weiss. According to Sharma, there are worries about how patients will fund such gene therapies.
From the companies' viewpoint, using therapies such as exa-cel and lovo-cel will potentially save money in the longer term because they will lower the lifetime cost of caring for an SCD patient, explains Weiss. This includes the blood transfusions, hospitalisations, and emergency room admissions that are often needed, notes Weiss. Moreover, medical therapies like Adakveo, which was approved by the FDA in 2019, are only partially effective and are also expensive, adds Weiss. Aside from this economic argument, gene therapy for sickle cell disease is likely to improve patient quality of life.
At the time of its approval, Adakveo, which is administered every four weeks after the second dose, costs $85,000–113,000 per year.
While neither bluebird bio nor Vertex have revealed the potential cost of these therapies, bluebird bio has already faced prior scrutiny over the price of its other gene therapy, Zynteglo, for a different hematological condition called beta-thalassemia. At the time of its FDA approval in August 2022, bluebird bio announced that Zynteglo would launch with a price of $2.8 million per patient in the US. While the therapy was approved for use in this condition earlier in the EU, its European price of $1.8 million at the time led to difficulties that culminated in the company winding down its European operations.
However, the approval of therapies such as Adakveo has already transformed sickle cell disease treatment, notes Sharma. Additionally, new therapeutics like Pyrukynd are in late-stage clinical trials, which could further change the paradigm of sickle cell treatment and the use of gene therapies, explains Sharma.
In June 2023, Agios announced that in the Phase II portion of the Phase II/III RISE UP trial (NCT05031780), only 3.7% of patients in the placebo cohort reported a haemoglobin response, while 50% of patients who received 100mg of Pyrukynd encountered such a response. Haemoglobin response was defined as an increase in the average haemoglobin concentration. Anaemia is a common symptom of sickle cell disease caused by lower haemoglobin levels, where the red blood cells cannot carry enough oxygen.
Historically, the mobilisation of stem cells needed for gene therapies using established regimens has also been quite challenging, says Sharma. In March, the Israel-based company BioLineRx announced its collaboration with the Washington University School of Medicine in St. Louis to test motixafortide as a stem cell mobiliser prior to the use of gene therapies in sickle cell disease in Phase I trials.
Still, the long-term efficacy and safety of both gene therapies remains an ongoing question, says Sharma. But Dr. Nirmish Shah, associate professor of medicine at Duke University's School of Medicine, Durham, North Carolina, says the effects of exa-cel and lovo-cel on reducing vaso-occlusive crises in the first year are clear and seem to persist. Also known as pain crises, vaso-occlusive crises are caused by the obstruction of microcirculation by sickled red blood cells, which leads to pain.
However, effects on other outcomes, such as organ damage seen in patients, can be studied only after multiple years, notes Shah, adding this is also an issue in other new sickle cell disease therapeutics such as Oxbryta. The durability of gene therapies and their effect continues to be questioned across conditions like hemophilia.
Concerns over global access
The impact of the high cost of the two therapies on health systems remains a question. Employer-based insurance in the US means that a patient's insurance provider changes if they change employers. But this would mean the impact of such a highly expensive therapy would fall on the first insurer even if a different insurer later covers the patient, notes Sharma.
Since few patients can afford these expensive therapies out of pocket, the uptake of exa-cel and lovo-cel ultimately depends on what insurers cover, says Sharma. Finally, there are caveats surrounding who will pay for the treatment if a patient becomes unemployed during the course of the treatment, which can last over a year, he adds.
Many patients with sickle cell disease in the US are also on government-funded Medicaid programs, says Weiss. According to the Centers for Disease Control and Prevention (CDC), sickle cell disease patients usually begin to show signs of the condition around five months of age. Medicaid is a US government insurance program for adults and children with low income. A back-and-forth between the companies and state governments may be manageable in the immediate future but will not be sustainable in the long run, explains Weiss.
There also remains a significant unmet need for sickle cell disease treatments in the regions that are most affected by the disease, which includes India and Sub-Saharan Africa, says Weiss. Many patients in those regions do not have access to the antibiotics and blood transfusions that are more readily available in high-income countries such as the US and the UK, treatments that can extend survival and reduce suffering, adds Weiss.
While the high cost of gene therapy comes with its considerations in countries like the US, it becomes a much more humanitarian effort in low-income countries as children in those regions usually die at a young age, says Weiss.
"Our technology has surpassed our society's ability to deal with it from a health care resource allocation point of view. We can do many things for many diseases, but we cannot afford to do them all," he says.
Cell & Gene Therapy coverage on Pharmaceutical Technology is supported by Cytiva.
Editorial content is independently produced and follows the highest standards of journalistic integrity. Topic sponsors are not involved in the creation of editorial content.