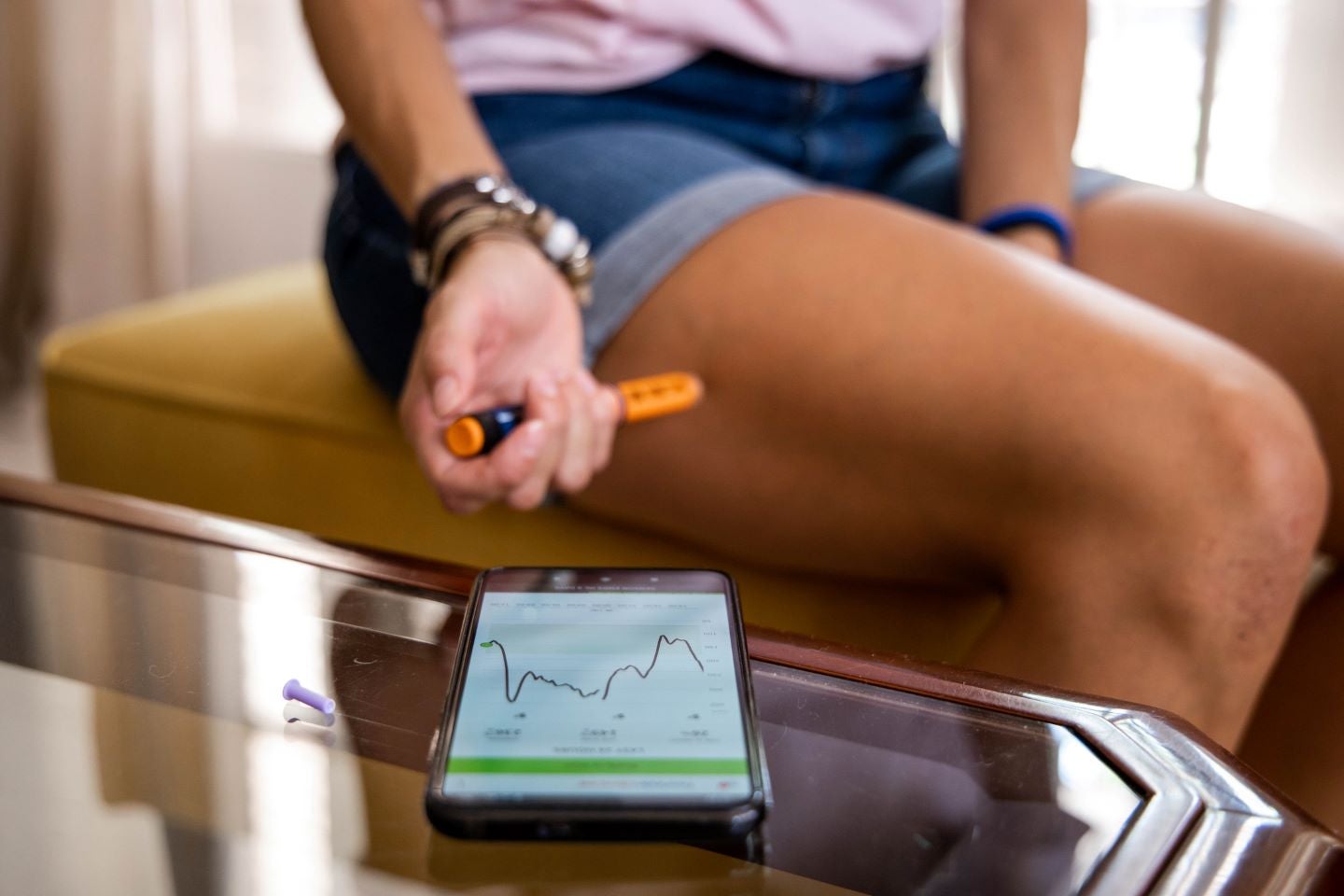 As the three main US pharmaceutical insulin suppliers, Novo Nordisk, Sanofi and Eli Lilly, have announced major price reductions, and the US government is pushing caps on out-of-pocket costs for their blockbuster insulins, experts say the tides may soon be turning for insulin access in the US.
On March 1, Eli Lilly announced a 70% price reduction for its most commonly prescribed insulins a few months after losing $15 billion in market cap after a fake tweet. Novo Nordisk soon followed suit with plans to cut the cost of its pre-filled pens and vials. In the midst of growing public sentiment against price hikes, Sanofi also followed suit by cutting prices for its most popular insulin product Lantus (insulin glargine) by 78%.
This is not the first time that insulin pricing has been in the spotlight. In April 2022, the US House of Representatives passed the Affordable Insulin Act, as part of the Inflation Reduction Act (IRA), which set a price cap for insulin copays of $35 per month. However, this affected insulin prices only for patients above the age of 65 years on Medicare, and several diabetes organisations called for wider action. Still, in August 2022, 43 senators voted against including patients on commercial insurance plans in the group with capped prices. More recently, on March 23, Senators John Kennedy and Raphael Warnock put forward a bipartisan bill to cap insulin costs for all citizens.
Dr. Irl Hirsch, the former chair of the Professional Practice Committee for the American Diabetes Association, says, "[Insulin pricing] has become not just a medical issue, but a political issue based on a very complex pricing situation with insulin in the United States." At the same time, pressure on the big three insulin companies continued to rise, as multiple states like California filed lawsuits alleging that companies and some pharmaceutical benefit managers (PBMs) had leveraged their control of the market to overcharge patients.
Experts attribute the extremely high insulin prices to a dysfunctional rebate system involving PBMs, consistent price gouging, and a flawed healthcare system. Sachiko Ozawa, PhD, a health economist at the University of North Carolina at Chapel Hill, says the extravagant insulin prices seen in recent years have even caused some diabetics to partake in high-risk behaviors such as online purchases from illegitimate websites. "These rogue or illegitimate online pharmacies are really catering to a population that's looking for cheaper insulin prices," says Ozawa.
Still, Aaron Turner-Phifer, the director of Health Policy at the nonprofit Juvenile Diabetes Research Foundation (JDRF), says the recent price cuts from the major insulin companies and last year's IRA-related developments have been encouraging. He says, "Each of these actions mean that people who couldn't otherwise afford their insulin to live, now can do so. [But] this is not the end of the issue and there are a number of things that need to happen to ensure that everyone regardless of their insurance status has access to affordable insulin."
The history of insulin pricing
As per the Centers for Disease Control and Prevention, 37.3 million people or 11.3% of the US population have diabetes. In 2017, the American Diabetes Association found that $237 billion was spent in direct medical costs related to diabetes. A high burden of insulin costs factors into this, with the current average price of $636 for 5 units (100IU/ml) for pre-filled insulin pens. This average takes into account the eleven branded preselected insulins in the figure, according to GlobalData's Price Intelligence database.
Turner-Phifer says there are two issues that moved in parallel to lead the US to the current insulin affordability crisis—high list prices and high out-of-pocket costs. For uninsured US citizens, Turner-Phifer says that the rebate system is the main culprit for high out-of-pocket costs. Critics allege insulin manufacturers increase list prices and give large rebates to PBMs to then prioritise those insulins on their formularies. PBMs in turn argue they negotiate with manufacturers to obtain lower prices and blame the lack of market competition among manufacturers as the culprit. Frank Wharam, a health policy researcher at the Duke Margolis Center for Health Policy, found that even commercially insured US citizens, particularly those with high-deductible health plans, had increased out-of-pocket costs when it came to insulin.
In 2020, Colorado began a trend of states putting their own caps on out-of-pocket costs for insulin. Wharam explains that this was a good short-term solution but did not fix the issue as manufacturers continued to increase their prices. "You're [the consumer] getting a reduced cost, but someone is paying for it," he says. Wharam also explains why after 2017, insulin prices began to settle with less-sharp price increases: "In the next few years [2017–20], the situation got a lot of publicity…and politicians became highly aware of it and put it pretty high on their legislative agenda. Private actors in the US system will pay attention to enough political pressure." Furthermore, Wharam explains that this period is when more players entered the US insulin landscape, developing biosimilars and generics, and states like Colorado began to put caps on prescription insulin. He says, "However it happened, it's a positive development for patients."
In this analysis, the highest list price of selected insulin pens was taken from January of each year, and then averaged for each company. Each company launched new insulins to the market at different points within this timeline.
A changing insulin market
The recent price changes may indicate the beginning of flux in the insulin market. Eli Lilly said each 100 units/mL vial of Insulin Lispro, a popular short-acting manmade insulin, will cost $25 per vial starting May 1. Humalog and Humulin's prices will also be reduced by 70% from Q4 2023 onwards. Lilly is also launching Rezvoglar (insulin glargine-aglr), a basal insulin biosimilar that is interchangeable with Lantus, for $92 per five-pack of KwikPens.
In addition, Novo Nordisk is also lowering list prices of its basal long-acting, bolus short-acting, and pre-mix insulins. Specifically, these include Levemir (insulin detemir), Novolin (insulin regular), NovoLog (insulin aspart), and NovoLog Mix 70/30.
Hirsch speculates that negative public sentiment, which has been "severe" for some time, and a changing diabetes therapeutic market may have triggered the recent announcements.
Furthermore, the growing popularity of therapies that target GLP1 like Ozempic (semaglutide), Trulicity (dulaglutide), and Mounjaro (tirzepatide) is causing a shift in the landscape, says Hirsch. The tremendous weight loss that patients see with these drugs makes insulin requirements lower for type 2 diabetes patients, Hirsch explains. "They've made their billions of dollars on the insulin, so they can look in the rear-view mirror with insulin as they don't need it anymore, especially Novo Nordisk and Lilly." Lilly markets Mounjaro (tirzepatide) and Trulicity (dulaglutide) indicated for type 2 diabetes, and Novo Nordisk markets Ozempic. These drugs are approved as treatment for diabetes but are also being prescribed off-label for obesity, and are popular enough to result in drug shortages. Combination insulins with GLP-1 agonists are already more expensive than standard insulins. For example, Novo Nordisk's Xultophy (insulin degludec and liraglutide) is $12,057 for a pre-filled pen (with a strength of 100IU/ml) per 5 units.
Additionally, other entities are also shaking up the space. Civica Rx, a non-profit generic drug company, announced a partnership with the state of California to produce cheaper biosimilar insulins for the CalRx Biosimilar Insulin initiative. Hirsch suspects that Civica Rx's project may be particularly successful due to its method of bypassing PBMs to get insulin to patients.
However, Turner-Phifer is cautious about the recent news from the insulin companies, saying, "Several of these announcements are simply announcements for things to come in the future. And there's no security that two or five years from now, other dynamics might be at play, and prices may be going back up." He continues, "The system for insulin in the US is broken."
"The good news is that insulin [pricing] has received so much publicity about the inequities of insulin access that most Americans, independent of their political persuasion, agree that we need to give underserved people and people of color access to insulin…but it's going to take years to get there," says Turner-Phifer.
With data analysis support from GlobalData principal research analyst Alex Watt.