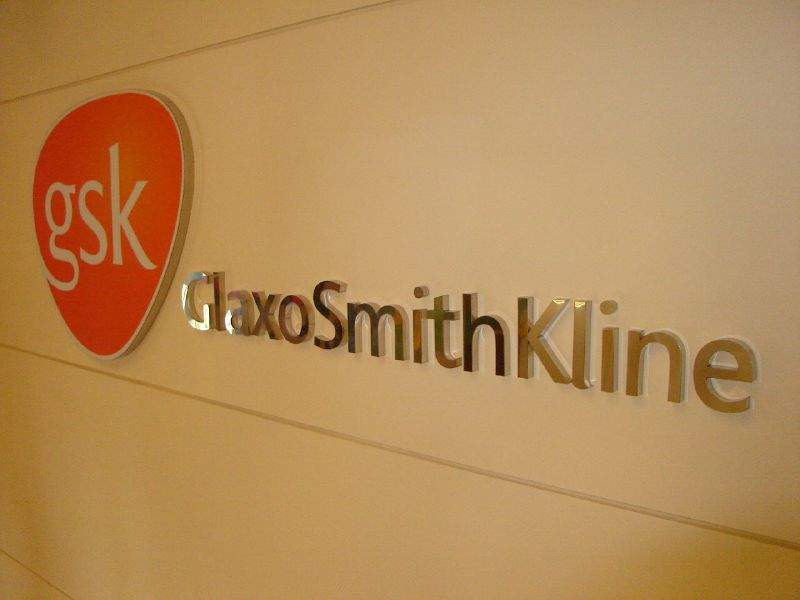 Novartis completed the sale of its 36.5% stake to GlaxoSmithKline (GSK) in its consumer healthcare joint venture for $13bn.
Originally announced in March this year, the deal makes GSK the sole owner of the venture.
Novartis formed the joint venture with GSK during its portfolio transformation in 2015. The partners agreed on a three-part inter-conditional transaction, including integration of Novartis' over-the-counter business and GSK's Consumer Healthcare unit.
---
The UK Government revealed plans to build a fully automated facility at the Rosalind Franklin Institute in Oxfordshire to enable fast, effective and hands-free molecular discovery for new medicines.
Business Secretary Greg Clark has launched the new £103m institute, which will carry out a series of projects to develop new drug discovery technologies and accelerate medicine research.
One of the new projects is called Closing the Loop on Drug Discovery and it will work towards a range of technologies for driving discovery of quality lead molecules to minimise the costs associated with the discovery process.
---
Roche signed a definitive agreement to acquire the outstanding shares of Foundation Medicine (FMI) for $2.4bn.
The transaction values the FMI at $5.3bn on a fully diluted basis. FMI is a US-based molecular and genomic analysis company.
The merger agreement was approved by the boards of both companies and is expected to close in the second half of this year, subject to customary closing conditions.
---
Celgene entered a five-year global strategic collaboration with drug discovery and development company Skyhawk Therapeutics with an upfront payment of $60m, which may be supplemented by future license fees, milestone payments and royalties.
Under the partnership Celgene will use Skyhawk's small molecule therapies for alternative splicing for RNA (STAR) technology platform to develop and commercialise new treatment options for neurological diseases, such as amyotrophic lateral sclerosis and Huntington's disease.
Celgene will receive the global intellectual property rights for up to five programmes to create therapeutic candidates.
---
General Electric (GE) revealed plans to spin off its healthcare business into a standalone entity as part of its strategic restructuring to substantially mitigate debt.
GE intends to monetise around 20% of its interest in GE Healthcare and will carry out a tax-free distribution of the remaining 80% to its shareholders.
The transition is expected to take around 12-18 months and the healthcare unit will continue its usual operations throughout the process.
---
Researchers from Harvard John A. Paulson School of Engineering and Applied Sciences (SEAS) devised an oral insulin delivery approach that can potentially eliminate the need for daily injections for type 1 diabetics.
The oral delivery is expected to improve quality of life, as well as reduce various life-threatening side effects of the condition that occur due to failure of self-injection by patients.
In the new approach, insulin is carried in an ionic liquid containing choline and geranic acid. The liquid is formulated as a capsule with an acid-resistant enteric coating.
---
Scientists at the European Molecular Biology Laboratory (EMBL) developed a new microfluidic device to facilitate fast and inexpensive testing of cancer drugs on tumour cells.
Tumour biopsies are considered as a beneficial means to test medications because specific characteristics of cancer cells will indicate the effectiveness of a drug in individual patients.
As small biopsy size restricts patient specific drug screenings on large scale, the EMBL team created a device that can test more drugs on a limited number of cells.
---
Subsidiary of Sandoz International, Sandoz Canada, finalised its alliance with Health Canada-licensed medical cannabis producer Tilray to improve Canadians' access to high-quality, non-combustible medical cannabis products. This makes it the first Canadian pharmaceutical company to enter the medical cannabis sector.
Sandoz Canada president and general manager Michel Robidoux said: "As a leading patient-focused company, Sandoz Canada is committed to discovering new ways to improve and extend the lives of Canadians by increasing access to life enhancing medications.
---
Global vaccine company Sanofi Pasteur signed a research and development (R&D) collaboration and exclusive licensing agreement with therapeutics company Translate Bio to develop new vaccines using mRNA technology.
The multi-year deal will focus on devising treatments for five undisclosed infectious diseases. During the first three years, the partners will jointly work on R&D to advance the vaccines.
Under the agreement, Translate Bio will receive $45m upfront from Sanofi Pasteur, which will also pay around $805m in development, regulatory and sales-based milestone payments covering various vaccine targets.
---
US pharmaceutical giant Pfizer won its appeal in the UK's Competition Appeals Tribunal (CAT) against a £84.2m fine imposed by the Competition and Markets Authority (CMA) for dramatically increasing the price of its epilepsy drug, Epanutin.
Following a three-year investigation, the CMA ruled in 2016 Pfizer and its distributor Flynn Pharma had abused their dominant market position by raising the price of Epanutin from £2.83 per pack of capsules to £67.50, which represents more than a 2,000% increase. Annual NHS spending on the drug increased from £2m in 2012 to £50m in 2013.