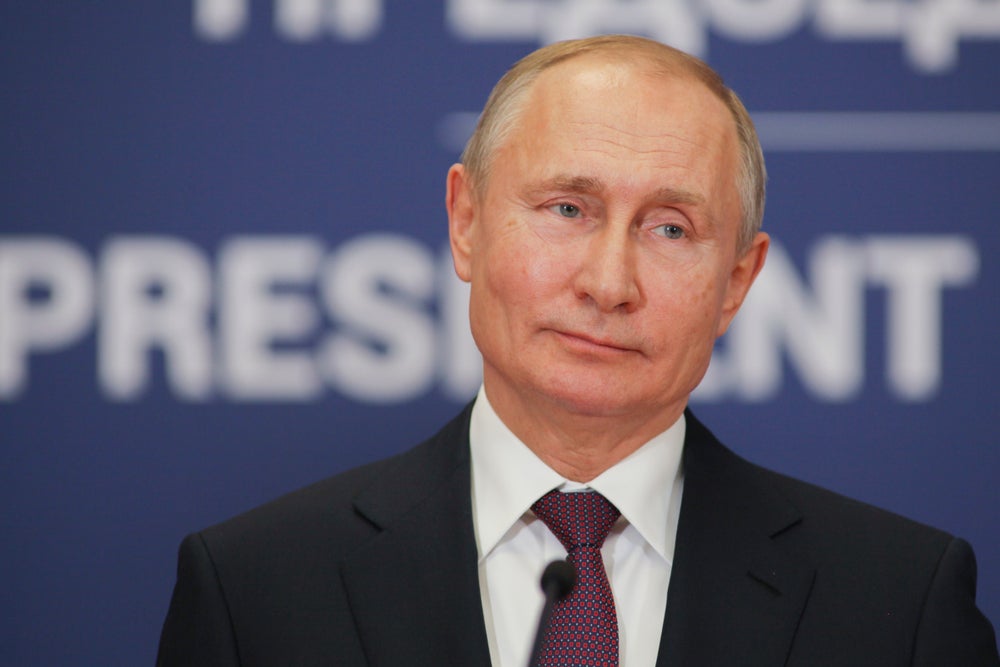 Earlier this week, news broke that Russia had allegedly stolen the blueprints for AstraZeneca's Covid-19 vaccine to make its own jab, Sputnik V. According to a report by The Sun, security services informed government ministers that a spy for the Russian state had stolen information on the technology behind Vaxzevria, the UK-based company's shot.
Home Office minister Damian Hinds has refused to confirm whether the theft took place, but commented that such threats "are more sophisticated" than ever before. AstraZeneca declined to comment.
It's not the first time Russia has been accused of targeting other countries for valuable Covid-19 vaccine information. Last year, the UK said it was "95% sure" that Russian hackers had carried out attacks on vaccine makers and research groups in Britain, the US and Canada.
Russia denies the allegations
Foreign Minister Sergey Lavrov has slammed claims that Russia stole the formula for the British-made vaccine, describing the accusations as "unfounded".
The Sputnik V vaccine was developed by the Gamaleya National Research Center of Epidemiology and Microbiology and funded by state-owned sovereign wealth fund the Russian Direct Investment Fund (RDIF). RDIF chief executive Kirill Dmitriev also dismissed the reports.
Dmitriev told CNBC: "There is no merit [to these claims] and we're very clear about this. This report is a complete scientific nonsense, it has zero merit and frankly it's a lie."
He went on to say that the allegations were part of a "smear campaign" against Sputnik V by competitors, who dislike Russia and are threatened by the success of its Covid-19 vaccine. On the other hand, the US has made its own allegations about Russian state-back disinformation campaigns on Western-made vaccines.
Dmitriev also pointed out that AstraZeneca and the developers of Sputnik V are conducting a joint study to assess the neutralising potential of combining Vaxzevria with the first component of the Russian vaccine, named Sputnik Light, which is being developed separately as a one-shot vaccine for either standalone or booster use.
Sputnik V
Sputnik V was the earliest vaccine to be registered for the prevention of Covid-19. Russian President Vladimir Putin approved the domestically produced jab in August last year, before Phase III trials had even completed.
According to Gamaleya and RDIF, Sputnik V has an efficacy of 97.6% against coronavirus. The vaccine, which uses different adenovirus vectors (rAd26 and rAd5) for each of its two doses, is approved in 70 countries across the globe.
Sputnik Light, the first dose of Sputnik V, has also been approved in over 15 countries. The shot demonstrated an efficacy of 79.4% in studies, and its developers say it can be used both in areas with acute Covid-19 outbreaks, and as a booster jab for those who have already received two doses of Sputnik V.
Sputnik V is yet to be granted emergency use listing by the World Health Organization, which has cited pending legal procedures and missing data as the reason for the delay. Russia first sought the organisation's approval for the vaccine in February, and the WHO has said it is working with the country "almost on a daily basis" to resolve the remaining issues.
Not the first attack on AZ
Russia isn't the only country suspected of making a play for AstraZeneca's vaccine know-how. In November, Reuters reported that hackers believed to be acting on behalf of North Korea attempted to access the vaccine maker's systems.
According to the report, the hackers "posed as recruiters on networking site LinkedIn and WhatsApp to approach AstraZeneca staff with fake job offers". The documents sent to AstraZeneca employees contained "malicious code" designed to enable access to their computers, but the hackers' attempts are not believed to have been successful.