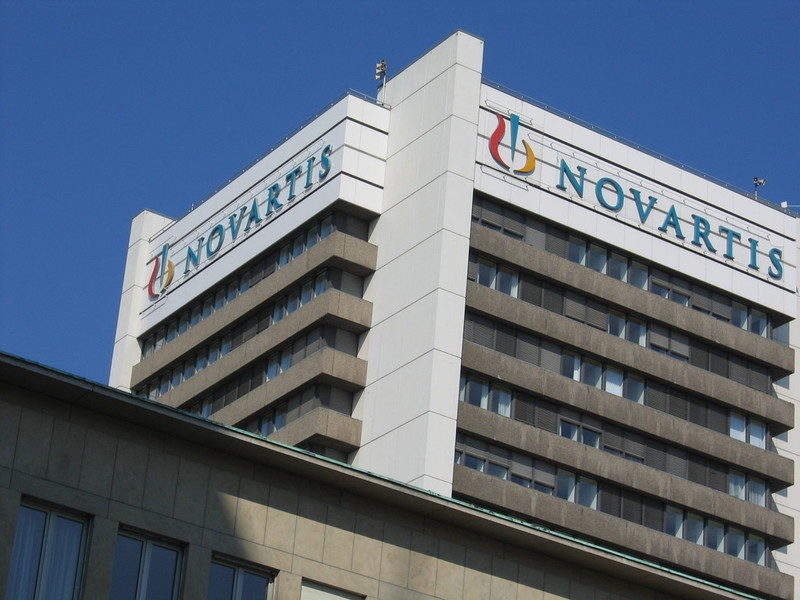 Novartis signed an agreement to sell parts of its Sandoz US business to Aurobindo Pharma USA for a cash consideration of $900m, along with potential earn-outs worth $100m.
The deal covers Sandoz generic and branded dermatology businesses, and generic oral solids portfolio in the US.
Sandoz US comprises a total of about 300 products, as well as other projects in development phase.
---
The California Department of Insurance filed a lawsuit against AbbVie for allegedly giving illegal kickbacks to healthcare providers to keep prescribing its rheumatoid arthritis drug Humira.
The insurance-fraud complaint, filed in Alameda County Superior Court, claims that private insurers paid out $1.2bn in Humira-related pharmacy claims.
The lawsuit alleges that the company was involved in a 'far-reaching scheme' that included cash, meals, drinks, gifts, trips and patient referrals, along with free and valuable professional goods and services to physicians.
---
Shire concluded the divestiture of its Oncology unit to French pharmaceutical company Servier for a total consideration of $2.4bn.
The deal covers global rights to Oncaspar, along with ex-US and ex-Taiwan rights to Onivyde and additional oncology pipeline assets.
Shire Global Genetic Diseases and Oncology franchises former head David Lee will become the CEO of Servier's new US commercial subsidiary, Servier Pharmaceuticals.
---
Sanofi agreed on a civil settlement with the US Securities and Exchange Commission (SEC) to resolve charges related to allegations of its subsidiaries paying bribes to win contracts.
The French pharmaceutical giant will pay a total of $25.2m to completely resolve the SEC's investigation against its Kazakhstan and Middle East subsidiaries.
According to the allegations, the Sanofi bribery charges involved payments to government procurement officials and healthcare providers between 2006 and 2015.
---
US-based biopharmaceutical company Alexion signed a definitive agreement to acquire biotechnology firm Syntimmune for up to $1.2bn.
The terms of the agreement involve an upfront payment of $400m, as well as potential additional milestone-based payments of up to $800m.
Syntimmune primarily develops antibody therapeutics that target the neonatal Fc receptor (FcRn).
---
Walgreens, a drugstore chain in the US, partnered with pharmaceutical company kaléo to offer increased access to an alternative epinephrine auto-injector called AUVI-Q in response to the continuing EpiPen shortage.
Mylan's EpiPen is widely used to address severe allergic attacks. However, for the past several months, there has been a shortage of the branded epinephrine auto-injectors at wholesalers and pharmacies.
Last month, Mylan reported that the intermittent supply is due to interruptions to the manufacture of EpiPen and EpiPen Jr carried out by Pfizer's Meridian Medical Technologies.
---
US and Cuba formed a biotech joint venture called Innovative Immunotherapy Alliance, which is focused on the research and development of cancer drugs to prolong and improve survival of patients.
To be based in Cuba, the Innovative Immunotherapy Alliance was established as a JV between Roswell Park Comprehensive Cancer Center in the US and Center for Molecular Immunology in Cuba.
The joint venture is part of New York Governor Andrew Cuomo's 2015 trade mission to Cuba.
---
A former GlaxoSmithKline (GSK) researcher, Yu Xue, pleaded guilty to a plot to steal the pharmaceutical company's trade secrets for biopharmaceutical products in development to treat cancer and other diseases.
The theft was reportedly intended to benefit Chinese pharmaceutical company Renopharma, which was founded by Xue and her associates Tao Li and Yan Mei.
At the time of establishing Renopharma, Xue was working on the development of about $1bn worth of therapeutics at GSK's research facility in Upper Merion, Pennsylvania, US.
---
Monash University in Australia reported initial results from a large clinical trial (ASPREE) performed to investigate the benefits and risks of low, daily doses of aspirin in healthy people older than 70.
The randomised, double-blind, placebo-controlled trial, funded by the National Institute of Health (NIH) and led by the university, is being conducted in a total of 19,000 subjects in the US and Australia.
ASPREE trial showed that 100mg aspirin did not significantly decrease the risk of a first heart attack or stroke. However, it was observed that daily doses of the therapeutic does not extend disability-free life.
---
Boehringer Ingelheim acquired all shares in biopharmaceutical firm ViraTherapeutics for €210m ($245m) based on an option and share purchase agreement signed with EMBL Ventures in August 2016.
ViraTherapeutics was formerly a portfolio company of Boehringer Ingelheim Venture Fund (BIVF) and EMBL Ventures.
The firm primarily develops oncolytic viral therapies and the deal is expected to boost Boehringer's focus on viral-based immuno-oncology treatments.