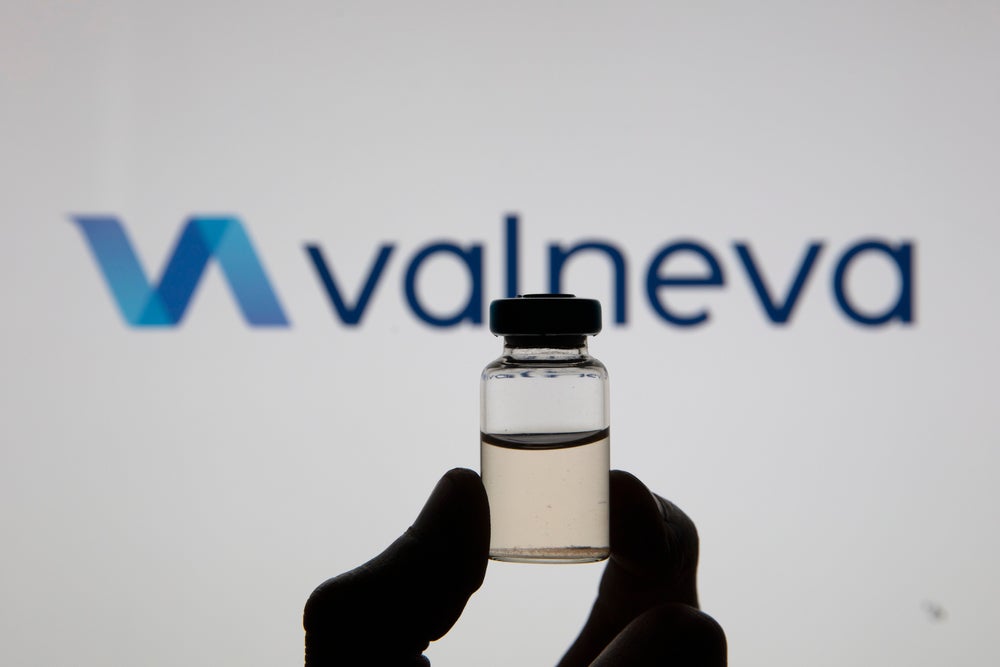 French vaccine company Valneva's Covid-19 vaccine rollout hit another snag with the European Medicines Agency (EMA) requesting further information on its VLA2001 candidate.
The EMA's Committee for Medicinal Products for Human Use (CHMP) has provided a List of Questions (LoQ) following a meeting with the company. The LoQ asks for more data on the vaccine and additional justification for its potential Conditional Market Authorization.
This is not the first time that the CHMP shared an LoQ with the company which received its first LoQ in February 2022 followed by an additional round of questions in March 2022.
In a 25 April press release, Valneva said it aims to respond to these requests in the "coming days". In case the CHMP accepts the submissions, the company says it would expect a Conditional Marketing Authorization this quarter.
Valneva's CEO Thomas Lingelbach was quoted in the same press release, as saying that the company "[remains] committed and dedicated to working jointly with the regulators towards a product approval. VLA2001 is the only inactivated Covid-19 vaccine candidate in Europe, and we continue to receive messages every day from people who are looking for a more traditional vaccine approach."
The EMA update comes just a few weeks after the vaccine was approved for use by Britain's Medicines and Healthcare products Regulatory Agency (MHRA). The regulator approved the vaccine on 14 April after a "rigorous review of the safety, quality and effectiveness of this vaccine", as per Dr June Raine, MHRA chief executive, in an official government update. The jab is approved for use in those aged 18 to 50 years.
A new addition to the vaccine stockpile
So far, the EMA has authorized five Covid-19 vaccines made by AstraZeneca, Pfizer- BioNTech, Janssen, Moderna and Novavax. If approved, VLA2001 would be the first inactivated whole virus vaccine authorised for use in Europe, adding a new vaccine type to the arsenal which consists of mRNA vaccines and those using viral vectors.
According to the company, the vaccine is intended for the "active immunization of at-risk populations", and for "routine vaccination including addressing new variants". Valneva's portfolio also includes whole virus-inactivated vaccines to prevent other infectious diseases like cholera and Japanese encephalitis.  
In October 2021, the company reported positive Phase III data from the Cov-Compare trial with its vaccine. In the study, VLA2001 was pitted against AstraZeneca's Covid-19 vaccine, as well as a placebo comparator. According to the October update, the study met its co-primary endpoints, with VLA2001 demonstrating superiority against AstraZeneca's jab in terms of the geometric mean titer of Covid-19 neutralizing antibodies.
Adding to this, VLA2001 also demonstrated non-inferiority in terms of the seroconversion rates (SCR), where the SCR was above 95% in both treatment groups. The French vaccine's tolerability profile was reported as being "significantly more favourable compared to the active comparator vaccine". No unsolicited treatment-related serious adverse events were reported.
The European Commission approved an agreement to stock up on up to 60 million doses of the vaccine in November 2021, which would be distributed in the bloc after VLA2001's approval. Of those, 24.3 million doses are planned for shipping in 2022.
VLA2001 previously received £20 million funding from Scotland's national economic development agency Scottish Enterprise in February 2022, which was aimed to bolster Valneva's R&D and manufacturing capacities of VLA2001 and other vaccines. Earlier in December 2021, while discussing the potential investment and supply of VLA2001 to Scotland, Valneva offered up to 25,000 doses for Scottish frontline workers and those employed by the National Health Service. Elsewhere, the UK government terminated its supply agreement in September 2021, despite previously ordering a total of 100 million doses.
Outside of Europe, the vaccine was granted emergency use authorization by Bahrain's National Health Regulatory Authority (NHRA) in March 2022. The vaccine can be stored at higher temperatures than the cold storage mRNA jobs, with the company saying it is "expected to conform with standard cold chain requirements between two to eight degrees Celsius". According to Paul Hunter, professor of Medicine at the University of East Anglia, this could help the vaccine "find a role in low income countries", he writes for The Conversation.