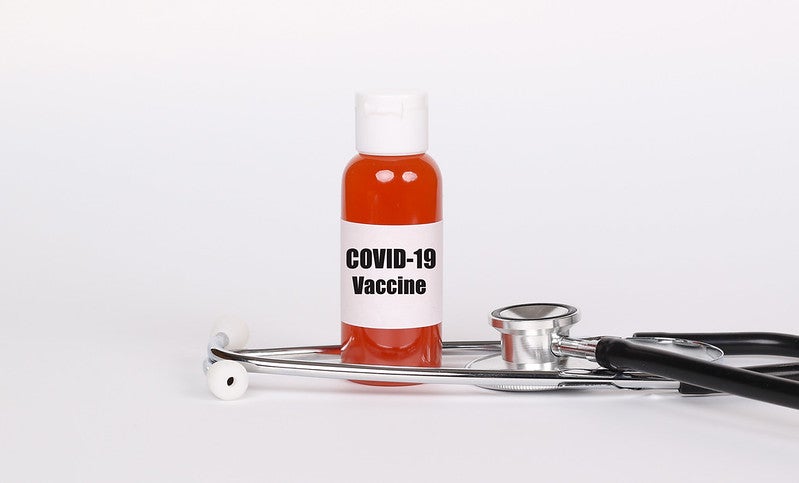 UK-based pharmaceutical company AstraZeneca has received more than $1bn from the US Biomedical Advanced Research and Development Authority (BARDA) to develop, manufacture and deliver a Covid-19 vaccine developed by the University of Oxford.
The development programme includes a Phase III clinical trial for 30,000 participants, along with a paediatric trial.
Last month, AstraZeneca signed an agreement with the University of Oxford to develop and distribute the university's Covid-19 vaccine candidate, ChAdOx1 nCoV-19.
The company has now finalised its licence agreement for the recombinant adenovirus vaccine, renamed AZD1222. In addition, the company has committed to supporting the formation of a joint research centre at Oxford University focused on pandemic preparedness research.
Recently, AstraZeneca collaborated with the UK Government to support the vaccine. The government agreed to provide £84m in funding and manufacturing support.
The company will supply the vaccine in the UK from September.
The company is currently seeking partnerships with other countries and multilateral organisations to boost the availability of the vaccine globally. It has finalised the first deals for at least 400 million doses and obtained total manufacturing capacity for one billion doses to date.
AstraZeneca intends to finalise additional agreements supported by various parallel supply chains to expand capacity over the coming months.
The company is in discussion with international organisations such as the Coalition for Epidemic Preparedness Innovations (CEPI), Gavi the Vaccine Alliance and the World Health Organisation (WHO) to enable worldwide access to the vaccine.
Furthermore, the company is looking to partner with the Serum Institute of India and other potential collaborators to boost production and distribution.
AstraZeneca CEO Pascal Soriot said: "We are so proud to be collaborating with Oxford University to turn their ground-breaking work into a medicine that can be produced on a global scale.
"We would like to thank the US and UK governments for their substantial support to accelerate the development and production of the vaccine. We will do everything in our power to make this vaccine quickly and widely available."
Currently, the vaccine candidate is in Phase I/II clinical trial involving more than 1,000 healthy volunteers aged 18 to 55 years at multiple sites in southern England, UK.
Data from this trial is expected to enable late-stage trials in multiple other countries.