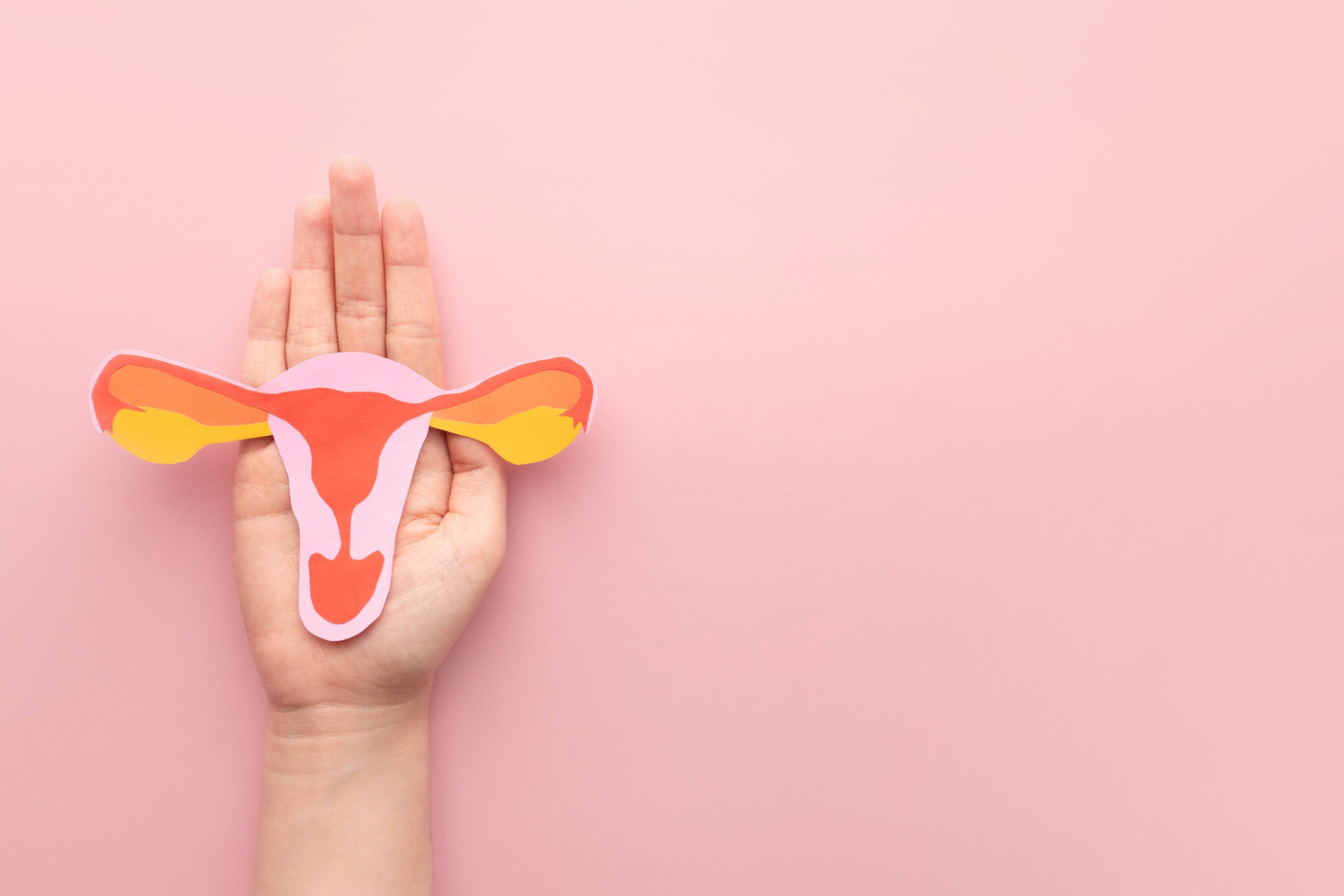 This week, at the European Society of Medical Oncology (ESMO) Congress 2022 researchers presented encouraging updates on immunotherapies in the field of cervical cancer. Positive data with checkpoint inhibitor combinations in particular garnered attention for their potential in broader patient groups.
September marks Gynaecological Cancer awareness month, and cervical cancer ranks as the fourth most prevalent cancer for women worldwide. In 2018, the World Health Organisation (WHO) reported that 570,000 women were diagnosed with cervical cancer, of which 311,000 died of the disease. Early-stage cervical cancer patients achieve good recovery through surgery and concurrent chemotherapy, but treatment options are scarce for those with recurrent metastatic cervical cancer.
At ESMO 2022, updated results from Bristol Myers Squibb Co's Phase I/II Checkmate-358 clinical trial with Opdivo (nivolumab) and an Opdivo combination with the CTLA-4 inhibitor Yervoy (ipilimumab) pushed the PD-1 inhibitor's scope with positive results in patients regardless of the tumour's PD-L1 status. Opdivo is a programmed cell death receptor-1 (PD-1) inhibitor approved by the US Food and Drug Administration (FDA) for the treatment of several cancers. The ESMO Congress 2022 also brought Merck &Co's Keytruda (pembrolizumab) to the forefront with new data from a phase II clinical study, where it was combined with Korean biotech Genexine's HPV vaccine.
Against the backdrop of these therapeutic approaches, the launch of India's new HPV vaccine Cervavac adds to the armamentarium of vaccines to prevent cervical cancer.
"Immunotherapy is an attractive treatment strategy for cervical cancer as these tumours are strongly linked to human papillomavirus infection and are frequently associated with high expression of PD-L1 and T-cell infiltration," said Dr. Domenica Lorusso, a gynaecological oncologist from the Fondazione Policlinico Gemelli IRCCS, Catholic University of Rome, Italy, in a press statement.  
Keytruda is the only FDA-approved immunotherapy available to treat cervical cancer. The PD-1 inhibitor is indicated for use in combination with chemotherapy, with or without Roche's Avastin (bevacizumab), to treat patients with persistent, recurrent, or metastatic cervical cancer whose tumours express PD-L1.
Phase I/II Checkmate-358 trial
On 10 September, Dr. Ana Oaknin, the principal clinical Investigator of the Gynaecological Malignancies Group at the Vall d'Hebrón Institute of Oncology in Barcelona (VHIO), presented data from the Phase I/II Checkmate-358 trial (abstract 520MO). This update involved a longer follow-up period of 30.4 months, following an ESMO 2019 presentation on data from the same study.
Patients were treated with Opdivo monotherapy or two different dosing programs of the Opdivo/Yervoy combination— 3 mg/kg Q2W Opdivo+1 mg/kg Yervoy Q6W, or 1 mg/kg Opdivo +3 mg/kg Yervoy Q3W for 4 cycles followed by 240 mg Q2W Opdivo, for 24 months or less or until disease progression, unacceptable toxicity or consent withdrawal.
Results showed that patients responded to treatment regardless of their PD-L1 status. For example, the overall response rate (ORR) with the first Opdivo/Yervoy combination in PD–L1≥1% and the PD–L1<1% groups was 35.8% and 30.6%, respectively.
The median overall survival (OS) was 21.6 months, 15.2 and 20.9 months for the Opdivo monotherapy, and the two combination therapy dosages respectively. Median progression-free survival was 5.1 months for the Opdivo monotherapy compared to 3.8 months and 5.8 months for the two combination therapy dosages respectively.
In reference to the positive results during a presentation capping the conference, Dr. Clare Scott, joint division head of Clinical Translation Division, at the University of Melbourne commented, "This does look like an encouraging study for which we'll need more translational information."
Phase III long-term survival analysis of Libtayo
On the same day, another checkpoint inhibitor, Libtayo (cemiplimab) first developed by Sanofi and then transferred to Regeneron Pharmaceuticals in a deal from June 2022, was highlighted in the cervical cancer arena.
Oaknin presented data from the Phase III EMPOWER-Cervical 1 trial (abstract 519MO) for recurrent or metastatic (R/M) cervical cancer, which provided an updated look at the survival rates, following the previously published trial results.
After a median follow-up of 30.2 months, combination treatment with Libtayo and chemotherapy significantly lowered the risk of death by 34% in the study cohort. In terms of histological differences, the risk of death was reduced by 31% in cervical cancer patients with squamous cell carcinoma, and by 45% in patients with adenocarcinoma including adenosquamous carcinoma. In both the PD-L1≥1% and PD-L1<1% groups, the OS with Libtayo was longer than with chemotherapy.
"It looks like the result is independent of PD-L1 status and so perhaps [Libtayo] has a more important role to play" said Scott.
However, this does not mean Libtayo has an uninterrupted path to approval. Earlier in January, Sanofi voluntarily withdrew the supplemental BLA for Libtayo's use as a second-line treatment for cervical cancer after Sanofi and Regeneron "were not able to align on certain post-marketing studies" with the FDA. At the time, the companies had stated that discussions with ex-US agencies were ongoing.
Combining PD-L1 inhibitors with HPV Vaccines
Apart from checkpoint inhibitors, other approaches like DNA vaccines to treat cervical cancer also made an appearance at the Congress. Genexine's GX-188E is a therapeutic DNA vaccine for non-resectable HPV-16 and/or HPV-18-positive cervical cancer. A phase II study of GX-188E, combined with Keytruda, also explored the safety and effectiveness of treatments in PD-L1+ and PD-L1-negative cervical cancer patients.
The single-arm Phase II study enrolled 65 patients with advanced cervical cancer who had progressed after standard-of-care therapy (abstract LBA32). Patients received intramuscular GX-188E at specific timepoints over 46 weeks, and intravenous Keytruda at its approved schedule for up to two years or until disease progression. Of the 60 evaluable patients,19 patients (31.7%) achieved best overall response, six had a complete response and 13 had a partial response to treatment. Moreover, the GX-188E vaccine combined with Keytruda showed significant efficacy with an ORR of 25.0% in the PD-L1 negative group.
Cervical cancer vaccine development
While therapeutic approaches continue to be explored, vaccines as a preventive measure for cervical cancer remain important. According to WHO, the HPV-16 and HPV-18 strains are responsible for the onset of nearly 50% of high-grade cervical pre-cancers. According to GlobalData, there are 7 HPV vaccines in the pipeline for cervical cancer prevention.
GlobalData is the parent company of Pharmaceutical Technology.
Earlier this month, Cervavac, a quadrivalent human papillomavirus (qHPV) vaccine manufactured by the Serum Institute of India in collaboration with the Government of India's Department of Biotechnology was launched in India. The vaccine's launch will be a major step in bolstering the country's preventative efforts for cervical cancer.
Preventive strategies were a major focus at the ESMO 2022 congress. Dr Lena Sharp, the senior advisor for the European Oncology Nursing Society commented, "it is estimated that 40% of all cancer cases could be prevented. Thus, we need to do much more about prevention". Dr Rosa Giuliani from The Clatterbridge Cancer Centre and ESMO's Director for Public Policy added, "The ESMO blueprint to tackle cancer has made it very clear that if we want to succeed, we need to develop a very clear plan for intervention, primary and secondary prevention and [we need to] continue offering optimal care… If we focus on only one of these areas and neglect the others this will lead us to failure. There is a deep need to keep having this broader view".