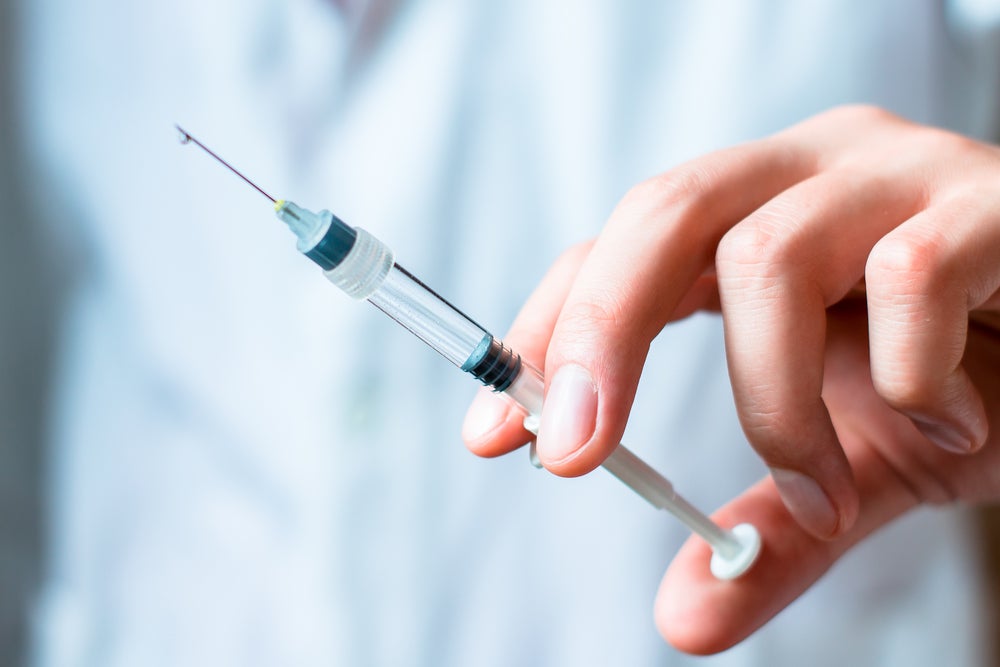 The US Food and Drug Administration (FDA) has approved Braeburn's Brixadi (buprenorphine) – a subcutaneous extended-release injection available in weekly or monthly treatments.
Patients with opioid use disorder (OUD) who have started treatment with a single dose of a transmucosal buprenorphine product or those who are already being treated with buprenorphine will be eligible to take the newly approved treatment option.
Weekly doses of Brixadi will range from 8 mg to 32 mg and monthly doses will be 64 mg, 96 mg, and 128 mg. In a statement announcing the approval, the FDA stated that the lower doses offer a new and accessible route to treatment for patients in recovery who usually might struggle to adhere to treatment regimens.
Braeburn submitted data from a 24-week Phase III trial (NCT02651584) to support approval. In 428 adults with moderate to severe OUD, Brixadi performed similarly to daily sublingual buprenorphine with naloxone, meeting its non-inferiority endpoint.
The FDA approval adds a further treatment avenue to tackle the opioid crisis in the US. Whilst the pharma industry has been relatively slow in developing new treatments – an array of legal challenges posed to pharma companies and pharmacies implicated in the crisis still trundles on. Most recently Walgreens paid out $230m to the city of San Francisco for contributing to the epidemic.
The year 2023 has seen some landmark regulatory developments to contain the crisis. In March, FDA approved OTC Narcan to help improve access to treatment for instances of overdose. It was a milestone approval, despite a subsequent debate around its pricing. Then, in April, FDA issued a notice to opioid analgesics manufacturers outlining the requirement of mail-back envelopes to prevent unused products from reaching the hands of friends or relatives. And in late May, FDA approved Indivior's Opvee (nalmefene) nasal spray to reverse opioid overdose.
The FDA has issued a joint letter with Substance Abuse and Mental Health Services Administration (SAMHSA) highlighting the importance of a comprehensive treatment plan with associated counselling. In the letter, the FDA was keen to highlight that participation in such health resources should not be a prerequisite or requirement for the prescription of buprenorphine, to ensure that as many treatment options as possible are available for those who need it.
"Buprenorphine is an important treatment option for opioid use disorder. Today's approval expands dosing options and provides people with opioid use disorder a greater opportunity to sustain long-term recovery," said FDA Commissioner Dr. Robert Califf.
"Some patients need help with taking their medication as prescribed, some prefer not taking a daily medication or visiting a pharmacy to pick up their medication," said Dr. Michelle Lofwall, primary investigator in the Phase III study and a professor at University of Kentucky, Lexington, in a Braeburn statement.
"Having a weekly and monthly option that provides buprenorphine over one week or one month could benefit patients, their loved ones, and treatment providers."