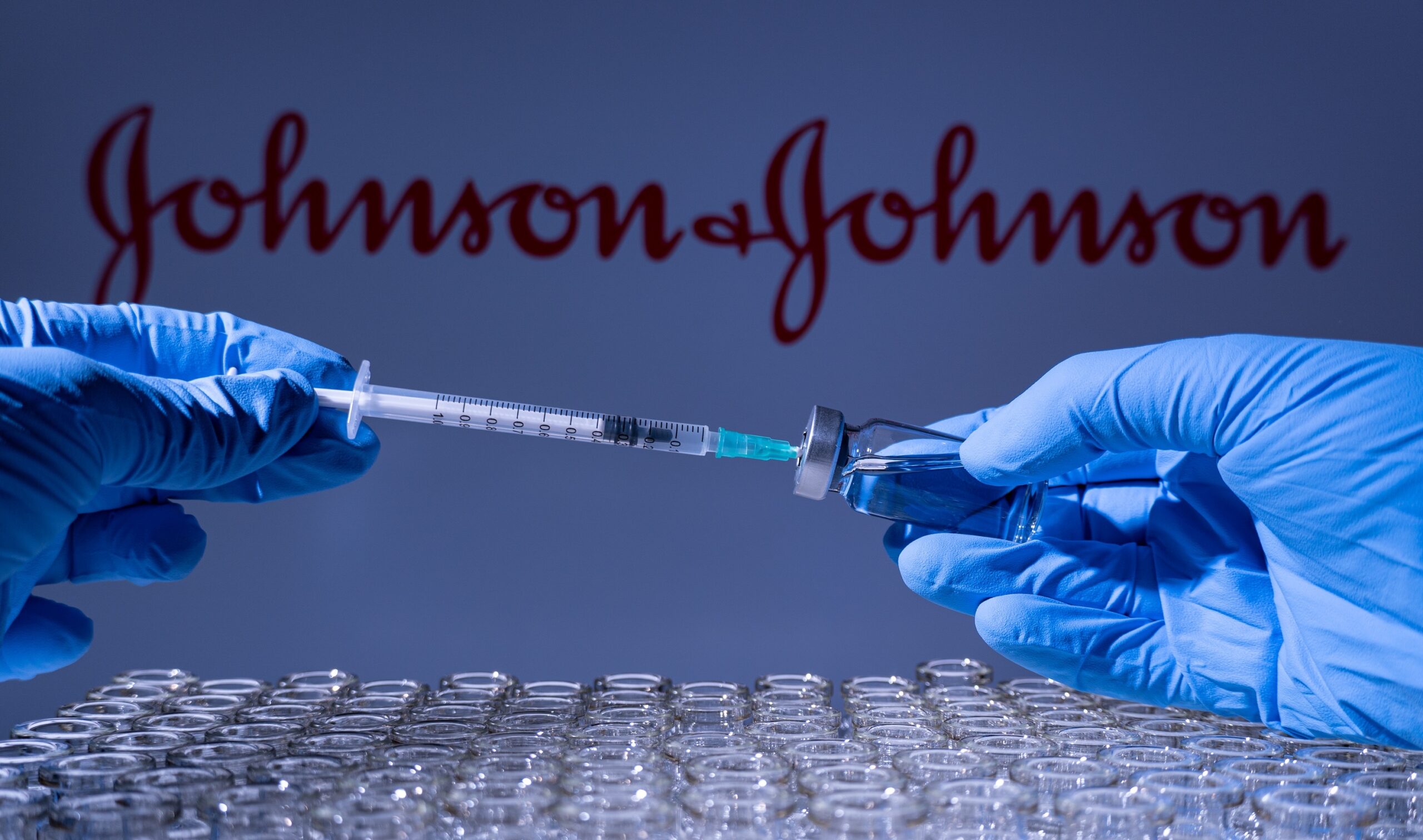 Up to 15 million doses of Johnson & Johnson's (J&J) Covid-19 vaccine have been ruined due to a mix-up with ingredients at a US production plant.
The Baltimore-based Bayview facility, run by Emergent BioSolutions, is currently providing US manufacturing for both J&J and AstraZeneca's Covid-19 vaccines. Workers "accidentally conflated" the vaccines' ingredients several weeks ago, the New York Times reported, resulting in the contamination of a batch of J&J jab doses.
The Food and Drug Administration (FDA) said it was aware of the situation but declined to comment further.
The mix-up did not affect J&J doses already being delivered and used across the US, the Times reported, but would lead to delays for millions of vaccine doses due to come from the Bayview plant in the coming months.
Johnson & Johnson said in a statement: "[The] quality control process identified one batch of drug substance that did not meet quality standards at Emergent BioSolutions, a site not yet authorised to manufacture drug substance for our Covid-19 vaccine. This batch was never advanced to the filling and finishing stages of our manufacturing process.
"Quality and safety continue to be our top priority. Therefore, as we continue to work with FDA and Emergent toward the Emergency Use Authorisation of the Emergent Bayview Facility, Johnson & Johnson is providing additional experts in manufacturing, technical operations and quality to be on-site at Emergent to supervise, direct and support all manufacturing of the Johnson & Johnson Covid-19 vaccine."
Any Johnson & Johnson jabs produced by Emergent BioSolutions are not permitted to be used until the contract manufacturer's bulk vaccine substance receives FDA approval. Wednesday's vaccine ingredient mix-up could see the FDA's review of the manufacturing facility delayed, potentially disrupting Johnson & Johnson's plan to deliver 100 million single-shot vaccines to the US by the end of May.
Despite the setback, the company said additional manufacturing supervision and support at the Emergent plant will ensure the delivery of an additional 24 million vaccine doses to the US by the end of April.
Following the news of the vaccine contamination incident at the facility, Forbes reported that Emergent's stock had dropped by 8% in after-hours trading.
Johnson & Johnson's single-shot Covid-19 vaccine received Emergency Use Authorisation from the FDA in March 2021. As of Wednesday, the company has supplied almost 6.8 million vaccine doses to the US, according to the Centers for Disease Control and Prevention's Covid-19 data tracker.