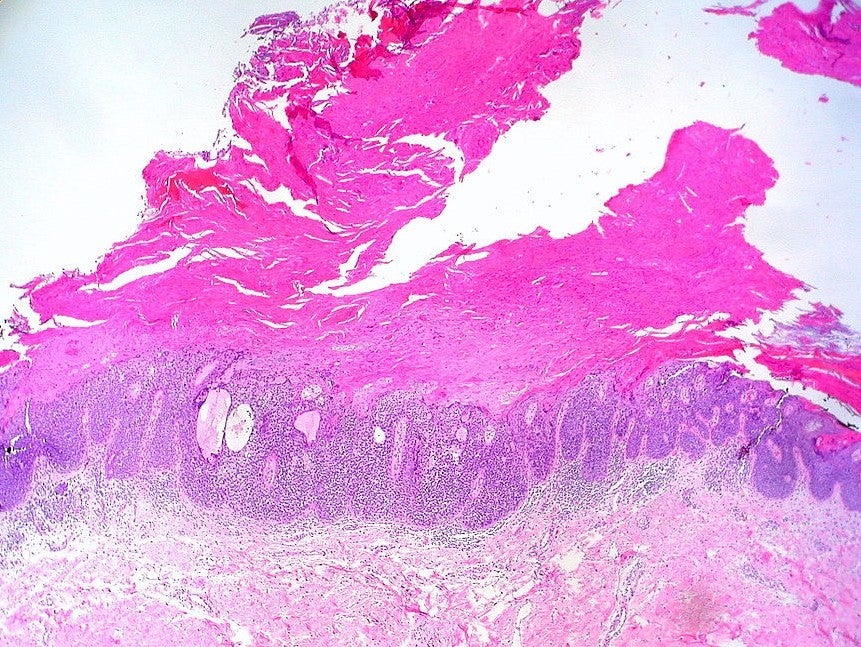 Sanofi and Regeneron have announced that the European Commission (EC) has granted conditional approval to Libtayo (cemiplimab) for patients with metastatic or locally advanced cutaneous squamous cell carcinoma (CSCC), a form of skin cancer, who cannot be treated with surgery or radiation.
The EC's conditional approval is based upon the Phase II EMPOWER-CSCC-1 study. As this trial does not have a comparator arm, full approval is contingent on results of an additional arm Sanofi and Regeneron have agreed to add to the Phase II with the aim of determining the benefit-risk profile of the drug.
Investigator in the pivotal CSCC clinical programme and University Hospital Schleswig-Holstein Skin Cancer Center head of interdisciplinary Axel Hauschild said: "With no other medical treatments approved for advanced CSCC in the EU, Libtayo represents an important new option for patients affected with this advanced skin cancer who cannot be cured by surgery or radiation.
"Results from the Libtayo pivotal trial are very encouraging and demonstrated substantial and durable responses following Libtayo treatment, including in the elderly and regardless of PD-L1 expression levels."
The UK's pricing regulator the National Institutes of Care and Social Excellence (NICE) similarly decided to recommend Libtayo for use under the National Health Service (NHS) through the Cancer Drugs Fund. This means the drug will be available to CSCC patients in both England and Wales.
The committee stated in their final appraisal document: "Living with advanced unresectable cutaneous squamous cell carcinoma is physically and emotionally challenging, and there is a high unmet need for new treatments. Cemiplimab trial data are promising but uncertain.
"The cost-effectiveness estimates for cemiplimab are above what is normally considered a cost-effective use of NHS resources. The evidence on life expectancy with current treatments and how long life might be prolonged with cemiplimab is very uncertain. Because of this it is not known for certain whether the end-of-life criteria apply. So cemiplimab cannot be recommended for routine use in the NHS.
"However, if more mature data become available from an ongoing trial of cemiplimab, and more data on life expectancy with current treatments are obtained, this could confirm the expectation that the end-of-life criteria apply. If this is the case, there is plausible potential for cemiplimab to be a cost-effective treatment. Therefore, cemiplimab is recommended for use within the Cancer Drugs Fund."
Sanofi and Regeneron estimated the drug would cost £45,693 per quality-life adjusted year, which is higher than the £30,000 maximum set by NICE.
Libtayo will be available as a 350mg dose administered every three weeks by intravenous infusion. It has been co-developed by Sanofi and Regeneron under a global collaborative agreement, but it was invented using Regeneron's VelocImmune human monoclonal antibody technology.