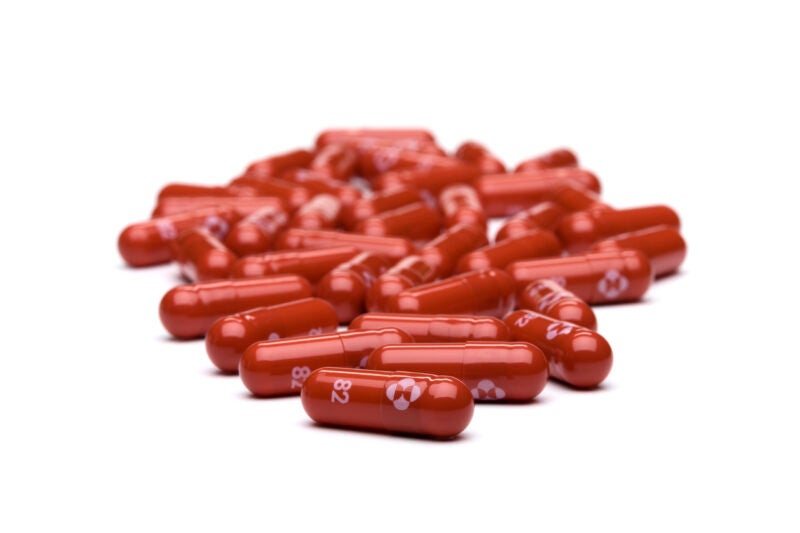 Merck (MSD) and Ridgeback Biotherapeutics have entered a supply agreement with the United Nations Children's Fund (UNICEF) to aid in wider worldwide access for investigational oral antiviral, molnupiravir, for Covid-19.
A nucleoside analogue, molnupiravir hinders the replication of the SARS-CoV-2 virus by viral mutagenesis.
Being co-developed by Merck and Ridgeback, the therapy is authorised for usage in over ten countries, including in the UK, the US and Japan.
According to the long-term deal, Merck will allocate up to three million courses of the oral antiviral to UNICEF for supply in over 100 low and middle-income nations during the first half of this year on obtaining regulatory authorisations.
To expedite extensive worldwide access for molnupiravir on receiving authorisation or approval, Merck has a broad supply and access approach in place.
This approach comprises investing at risk for manufacturing millions of antiviral courses, providing voluntary licences to generic manufacturers and to the Medicines Patent Pool to aid in boosting inexpensive, quality-ensured supply in the developing countries.
Furthermore, it includes supply agreements with governments and organisations, including the deal with UNICEF.
Merck CEO and president Robert Davis said: "Through this groundbreaking agreement with UNICEF, millions of patients in more than 100 low and middle-income countries will gain access to molnupiravir through UNICEF and the ACT Accelerator Therapeutics Partnership in the first half of 2022.
"I am proud of the fact that patients in these low and middle-income countries will gain access at the same time as patients in countries with higher incomes."
In November last year, the US Government agreed to procure 1.4 million courses of molnupiravir for approximately $1bn.
Later in December, the antiviral obtained emergency use authorization (EUA) from the US Food and Drug Administration (FDA) for treating Covid-19.