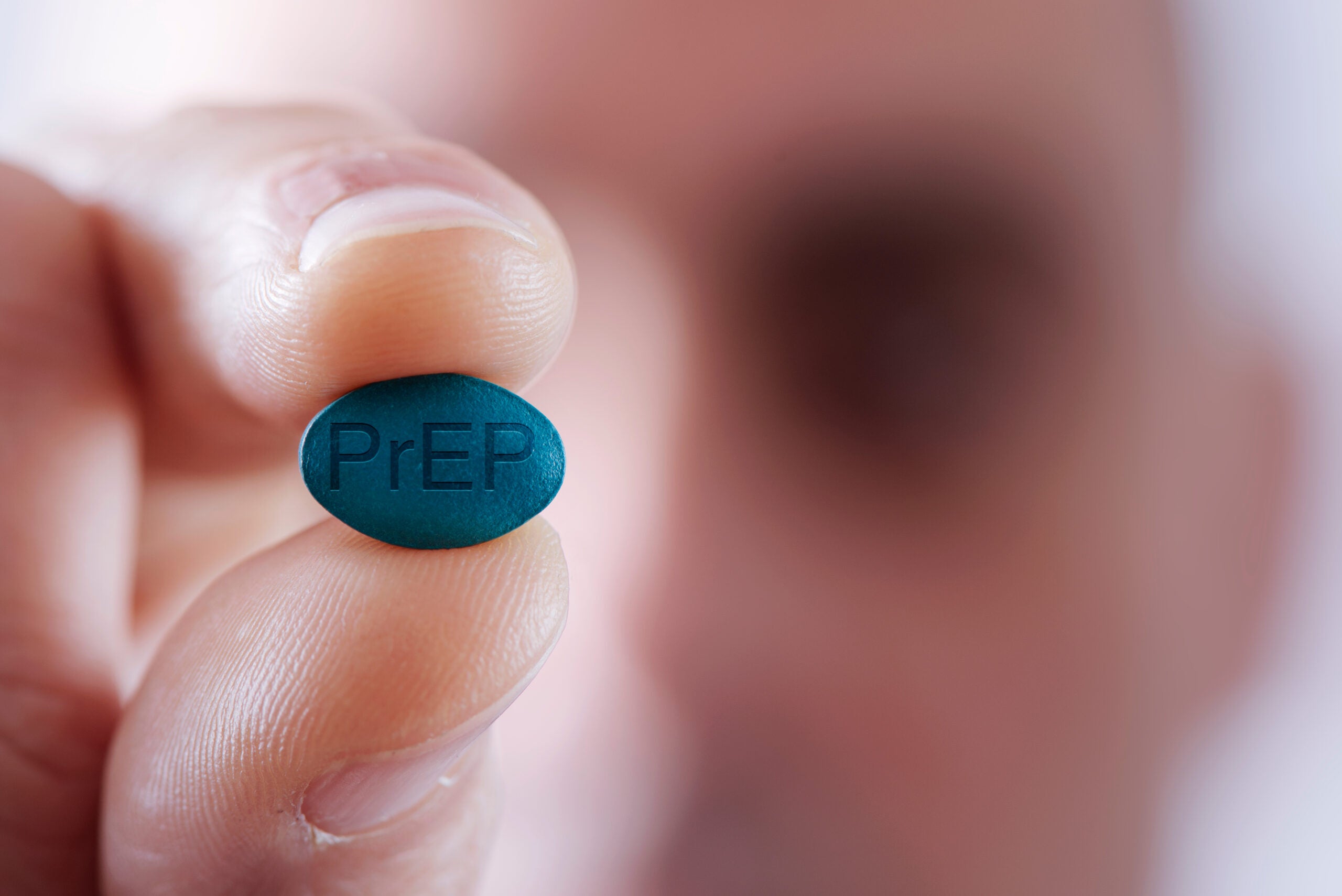 Last week, Merck & Co announced it is discontinuing a program to study monthly oral doses of islatravir as pre-exposure prophylaxis (PrEP) therapy.
This news came after the pharma giant halted islatravir studies for the prevention and treatment of HIV infections in December 2021 on grounds of safety.
Now, Merck & Co, known as MSD outside US and Canada, is setting its sights on launching new Phase III studies to evaluate islatravir as a treatment for HIV-positive individuals. These studies will study daily doses of islatravir in combination with MSD's reverse-transcriptase inhibitor Pifeltro (doravirine). Islatravir is a nucleoside reverse transcriptase translocation inhibitor.
Together with this, MSD plans to resume a Phase II study of a weekly oral combination treatment of islatravir and Gilead Sciences' capsid inhibitor lenacapavir. In March 2021, MSD and Gilead announced the joint development and commercialisation of the combined treatment, with a focus on oral and injectable formulations. As part of the agreement, Gilead will lead commercialisation of the oral formulation in the US, whereas MSD will do it in the rest of the world. MSD will lead the commercialisation of the injectable formulation in the US, and Gilead will focus on all other regions.
At the moment, two oral drugs are approved for use as PrEP. Gilead's Truvada was approved in July 2012 and the company's Descovy received approval in October 2019. In December 2021, the FDA greenlighted Apretude or cabotegravir, the first injectable PrEP made by ViiV Healthcare. ViiV Healthcare is majority owned by GSK , with Pfizer and Shionogi as additional shareholders.
But while there are PrEP treatments available on the market, islatravir's potential use as a monthly oral treatment was viewed as particularly appealing by experts in the field. Both Descovy and Truvada are taken daily. The injectable Apretude is administered every two months.
"The islatravir molecule was very exciting indeed, mostly because it offered us the chance to have an extended-use oral pill," says Dr. Linda-Gail Bekker, director of the Desmond Tutu HIV Centre in Cape Town, South Africa. "This is an area of PrEP which remains unfilled."    
Safety signals led to multiple study halts and a pipeline shift
In December 2021, MSD halted the investigational new drug applications (INDs) for the implant, injectable, and oral versions of islatravir after observing decreased total lymphocyte and CD4+ T Cell counts in some study subjects.
As a result, six trials were placed on full clinical hold, with five of them testing the drug's use in different formulations as a PrEP candidate. These trials were either testing the oral monthly dose or the annual implant version of islatravir. Trial participants stopped receiving the study drug and switched to approved oral PrEP.
The halt affected islatravir's applications as both PrEP and treatment. Also, no new studies could be initiated after the December 2021 announcement.
The islatravir trials included different populations, ranging from cisgender men to transgender women and men who have sex with men (MSM). Making these trials diverse is important, says Dr. Rachel Baggaley, team lead for testing, prevention, and populations of the Global HIV, hepatitis, and STI programs at the World Health Organization. Only by doing so can the products be truly safe and effective across populations. For example, in the case of transgender individuals, potential drug interactions with gender affirming hormones need to be investigated, she explains.
Back in December, seven studies of islatravir and Pifeltro combinations were also placed on partial clinical hold. In these studies, subjects continued receiving the study treatments, but no new participants were enrolled.
The new Phase III islatravir/Pifeltro studies will now evaluate a lower dose of islatravir. Using a lower dose of islatravir will also allow MSD to resume its Phase II study of a weekly combination therapy of the drug alongside lenacapavir.
However, the drug's oral monthly PrEP program has been officially discontinued. Last week's update did not mention the plans for islatravir's use as a PrEP implant or injectable forms. That said, MSD plans to continue evaluating its long-acting PrEP candidates.
A loss of a valuable PrEP approach
Moving forward, combating HIV requires a combined approach of prevention and treatment, says Bekker. Individuals with HIV need more options to fulfil their different needs, as is the case with contraceptives.
This is also why Bekker views the loss of islatravir's PrEP program as a disappointment, as its longer acting application could be particularly effective in certain groups. Citing her work in South Africa, Bekker notes that younger individuals were especially interested in the prospects of a monthly pill.
A monthly regimen would greatly reduce the pill burden while attracting those who do not want to take injections, says Baggaley.
While Bekker says that the potential use of a yearly islatravir implant could be practical in some groups, Baggaley says that comes with several uncertainties. This includes the reaction at the site of implant, their ultimate disposal, and the need to train healthcare workers.
Although a significant share of patients are already on treatment and do not transmit the virus, a large number of infections mandate new approaches to support individuals from contracting HIV, notes Baggaley.
However, PrEP's use remains limited by its higher cost, says Baggaley. Owing to the complex nature of HIV and its spread across countries, it remains important to use PrEP in populations that need it the most. In a sense, PrEP is especially useful in countries where epidemics are concentrated in key populations such as MSM.
In high-income countries such as Australia or the UK, a combination of PrEP, testing, and treatment could end HIV as a public threat, notes Baggaley. PrEP could also be used to turn around situations in lower-middle income countries like Vietnam where MSM is an important patient population, she adds.
At the same time, using PrEP becomes more challenging in countries with a higher HIV burden coupled with a larger percentage of the population at an ongoing risk of contracting HIV, states Baggaley.
"South Africa has the highest burden of HIV of any country in the world. We have more than eight million people living with HIV today and around five million on treatment. That means we still have a great deal of the virus circulating in our communities," explains Bekker.
But to benefit from such innovations, they need to reach the patients, says Bekker, adding that lowering the cost is absolutely critical. In this sense, there is a need to not only expand the options, but also to increase and scale up their accessibility, she adds.
Speaking of South Africa, Bekker says that clamping down on the HIV epidemic there could serve as a blueprint to other countries.
"I believe that if we can bring this epidemic under control in South Africa, [then] it really is a playbook for everywhere else in the world. If we can do it here, we can probably do it anywhere."