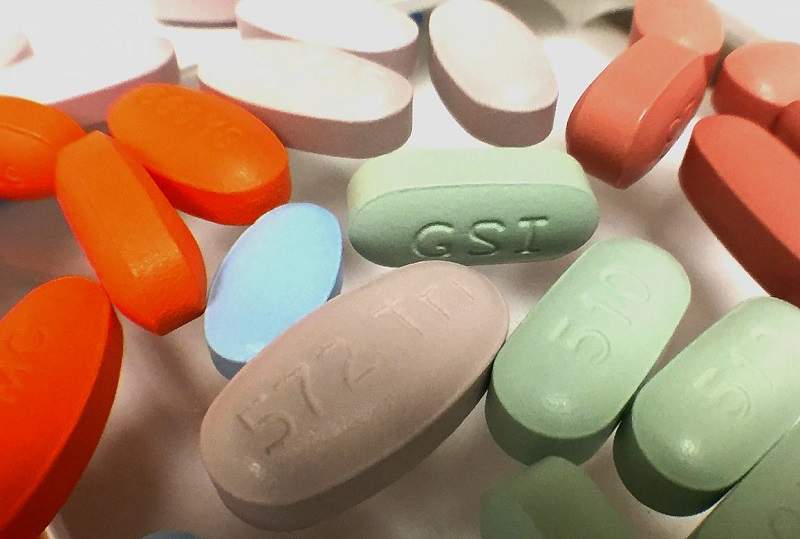 The US National Institutes of Health has begun an international study on HIV treatment for pregnant women.
Conducted by the International Maternal Pediatric Adolescent AIDS Clinical Trials, the study will compare the safety of three antiretroviral treatments over the next three years to determine whether newer drugs could be more effective than the current regime recommended to pregnant women.
Each year, an estimated 1.5 million women living with HIV give birth worldwide. The World Health Organization currently recommends a regime of three antiretroviral drugs—efavirenz (EFV), lamivudine (3TC) or emtricitabine (FTC), and tenofovir disoproxil fumarate (TDF).
These drugs can have negative side effects including suicidal thoughts, kidney problems, liver problems and low bone density in infants. The study will assess whether regimes containing a newer drug, dolutegravir (DTG), and either tenofovir alafenamide (TAF) or TDF result in fewer side effects.
By measuring the mother's viral load ─ the amount of HIV in the blood at delivery ─ researchers will be able to determine the efficacy of different treatments.
The study will also monitor the mothers and babies after birth, comparing how the regimes affect premature delivery and low infant birth weight. Researchers will also keep track of liver and kidney function, the psychological health of the mother, and whether HIV has been passed to the baby.
The first participants in the trial have begun receiving treatment at research sites in Zimbabwe. Researchers aim to enrol 639 women who are 14 to 28 weeks pregnant, are living with HIV and are not currently on antiretroviral treatment.
One of the drugs, DTG, is currently recommended for adults living with HIV in the United States as it has a good safety profile, but only a few studies have assessed the use of DTG during pregnancy.
Co-chair of the study Dr Shahin Lockman said: "Limited pregnancy data for newer, better antiretroviral drugs—such as DTG and TAF—can mean that pregnant women may not receive the most effective and safest medications, and can delay the general adoption of better regimens in low-resource settings with high HIV prevalence.  We hope that the [the trial] will provide urgently needed information regarding the safety and efficacy of these newer drugs in pregnant women and their babies, so that optimal antiretroviral regimens can be offered to pregnant women and recommended for first-line treatment of adults living with HIV throughout the world."
More than 25 antiretroviral (ARV) drugs are approved by the US Food and Drug Administration for the treatment of HIV infection. DTG, marketed by Viiv Healthcare as Tivicay, has been the favoured first-line treatment in the United States and Canada since 2014. A generic version of DTG was launched in Kenya in 2017, providing cheaper access to the drug.
A generic version of TDF (marketed by Gilead as Viread) was launched by Teva in December 2017.