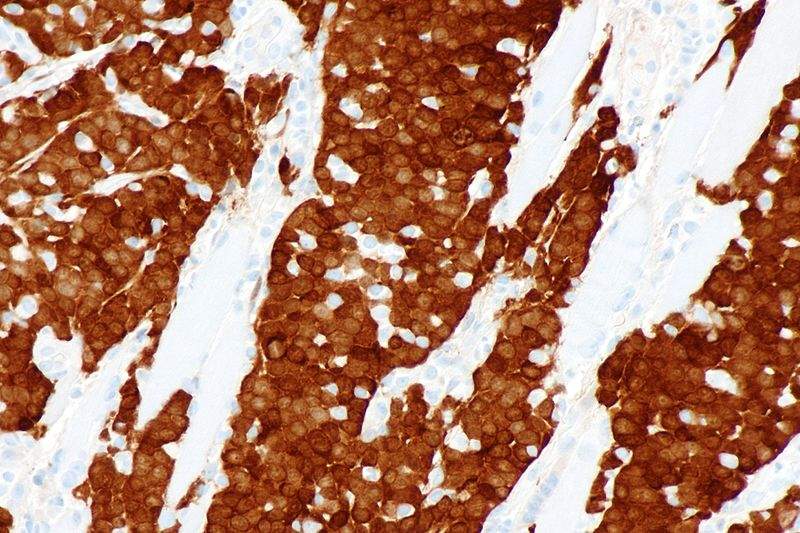 The UK National Institute for Health and Care Excellence (NICE) has recommended the routine use of Merck's erbitux (cetuximab), in combination with platinum-based chemotherapy, to treat recurrent and / or metastatic (R/M) squamous cell carcinoma of the head and neck (SCCHN) in the oral cavity.
NICE has issued a final appraisal determination (FAD) to recommend erbitux as a first-line therapy for the treatment of such patients on National Health Service (NHS) England.
Head and neck (H&N) cancer is a disease found in the cells that line tissues or organs in the head and neck region, and can include the oral cavity, throat (pharynx), voice box (larynx), nasal cavity and salivary glands.
Merck's Erbitux is an epidermal growth factor receptor (EGFR) monoclonal antibody (mAb) that has been approved to treat two different types of cancer, RAS wild-type metastatic colorectal cancer (mCRC) and SCCHN.
Many nations worldwide have already established and reimbursed the drug as an effective therapy for different stages of SCCHN.
"Our ultimate goal is to secure access to erbitux for all patients living with R/M SCCHN."
Merck Biopharma Business Oncology Franchise global head Maya Martinez-Davis said: "This announcement secures continued access to erbitux for patients in England who have R/M SCCHN with oral Merck's biopharma business cavity tumours – a positive step forward as the only other available treatment option is platinum-based chemotherapy.
"Our ultimate goal is to secure access to erbitux for all patients living with R/M SCCHN."
Since 2010, the treatment has been available for patients with R/M SCCHN in England through the Cancer Drugs Fund (CDF).
Erbitux has obtained marketing authorisation in more than 90 countries worldwide.
---
Image: Squamous cell carcinoma of the head and neck with p16 staining in keeping with HPV-associated squamous cell carcinoma. Photo: courtesy of Nephron / Wikipedia.