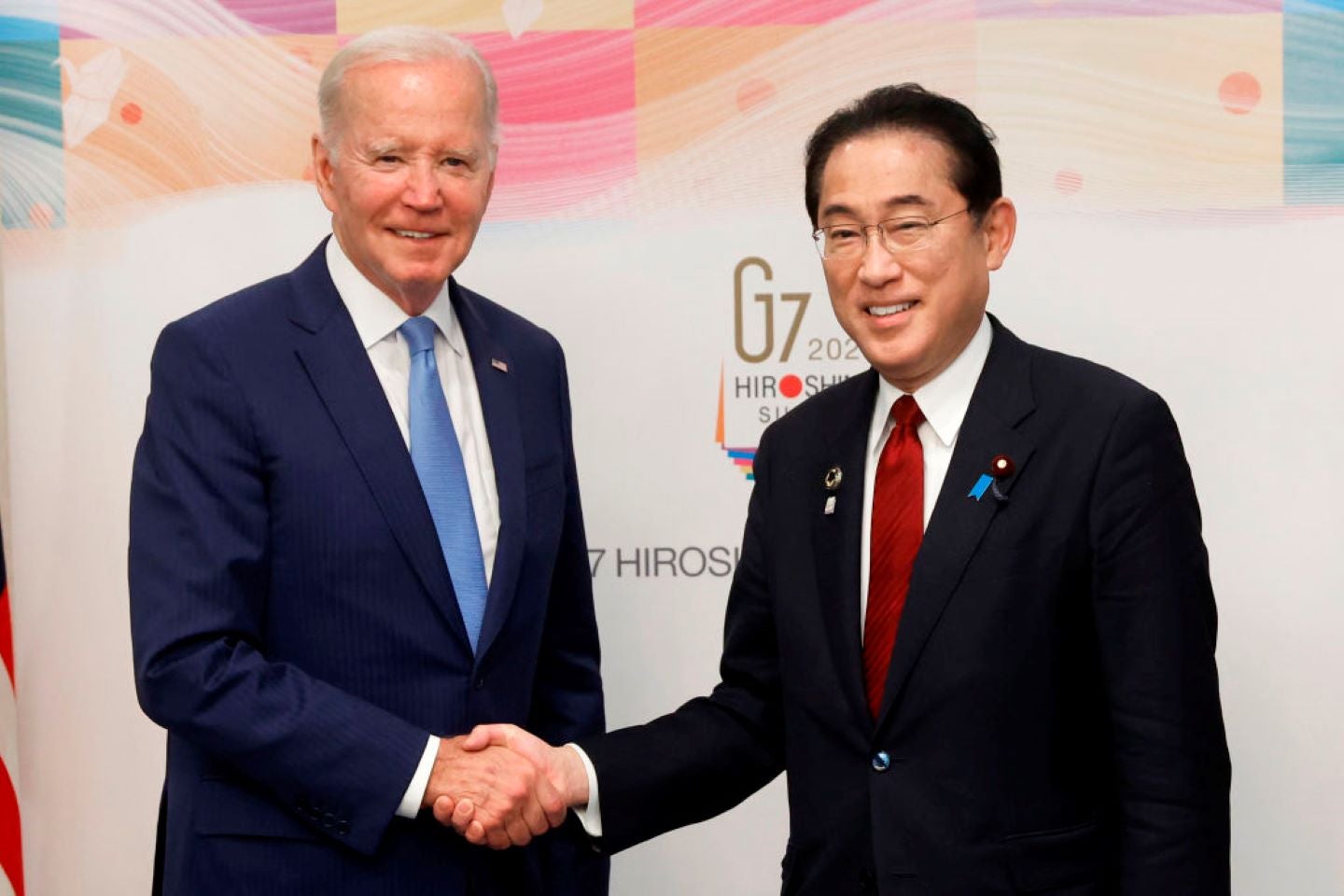 Parliamentarians from 24 countries worldwide have called for a renewed commitment and increased investment for neglected tropical diseases or NTDs, in a 17 May letter ahead of the upcoming G7 summit.
Due to take place on 19–21 May 2023 in Hiroshima, the 49th summit will discuss obstacles to human rights worldwide, including universal health coverage (UHC), a G7 priority. Neglected tropical diseases are a major global health concern, affecting over 1.7 billion people, many of whom live in the poorest and most vulnerable communities.
The World Health Organization (WHO) 2021 roadmap outlines plans to eradicate 20 listed diseases, which include leprosy, scabies and mycetoma, by 2030. However, the withdrawal of funding and redirection of resources throughout the Covid-19 pandemic has created significant challenges.
These obstacles have prompted the letter from concerned parliamentarians, which urges a return to "commitments to invest in the prevention and control of NTDs", originally made during the 2015 Elmau Summit. They reference the socio-economic implications of funding research and treatment for neglected tropical diseases, reminding leaders that "many low-cost interventions for NTDs exist, are affordable to implement in low-income settings, and yield a robust return on investment". It also reminds leaders that ending the prevalence of these tropical diseases will offer substantial financial returns for affected individuals "of about $25 for every dollar invested by funders–a 30 percent annualized rate of return".
Previous investment in this area has proved fruitful. In July 2021, the US Food and Drug Administration (FDA) approved fexinidazole approved as a treatment for African trypanosomiasis, often known as sleeping sickness. Research in other areas is also slowly making headway: the French vaccine manufacturer Valneva is developing a single-shot Chikungunya vaccine; Sanofi and the Drugs for Neglected Diseases initiative reported positive Phase II/III data for acoziborole, a compound that could also treat sleeping sickness; and Takeda's dengue vaccine Qdenga has been approved in Indonesia, the EU and more recently in Brazil and the UK.
However, progress has been hindered by financial challenges. In 2021, the UK Government withdrew over £150 million of funding committed to neglected tropical diseases, a sum that "would have supported at-risk communities across 26 countries by delivering over 250 million treatments [and] would also have supported 180,000 disability-preventing surgeries", according to the advocacy organisation Uniting to Combat NTDs. This cut followed a 7% fall in public funding for neglected tropical diseases in 2020.
As the speed of progress remains entirely dependent upon funding, the letter further reiterated:
"We call on G7 leaders to increase investments in research and innovation for vaccines, new drugs and diagnostics, to help reach the goals set out in the World Health Organization's NTD road map, as well as financing to ensure access of these innovations and technologies to the most vulnerable populations affected by neglected tropical diseases."