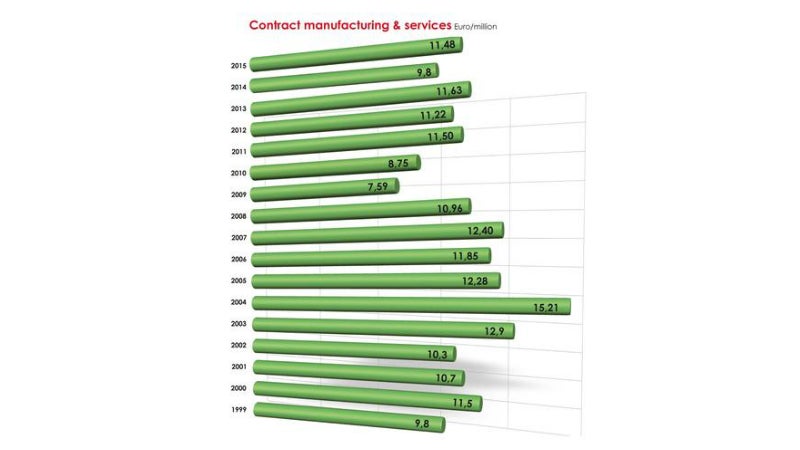 Abiogen Pharma's strategic choice to invest in a plant at the avant-garde of dimensions and technological solutions comes from the conviction that the outsourcing of products has become an opportunity for many pharmaceutical companies that have glimpsed the possibility to rationalise their facilities for the production of external products, thereby taking advantage of the greater competitiveness of those companies whose production site has become an authentic core business.
The services offered in this area vary from the production of oral-solids (tablets, pills, hard capsules) and blister packaging on three lines, injectables (aseptic or terminally sterilised ampoules), oral liquids (drops, syrups) and semi-solids (creams, ointments, emulsions).
Abiogen Pharma offers high industry standards and the guarantee of quality together with strong experience and excellent know-how of the sector.