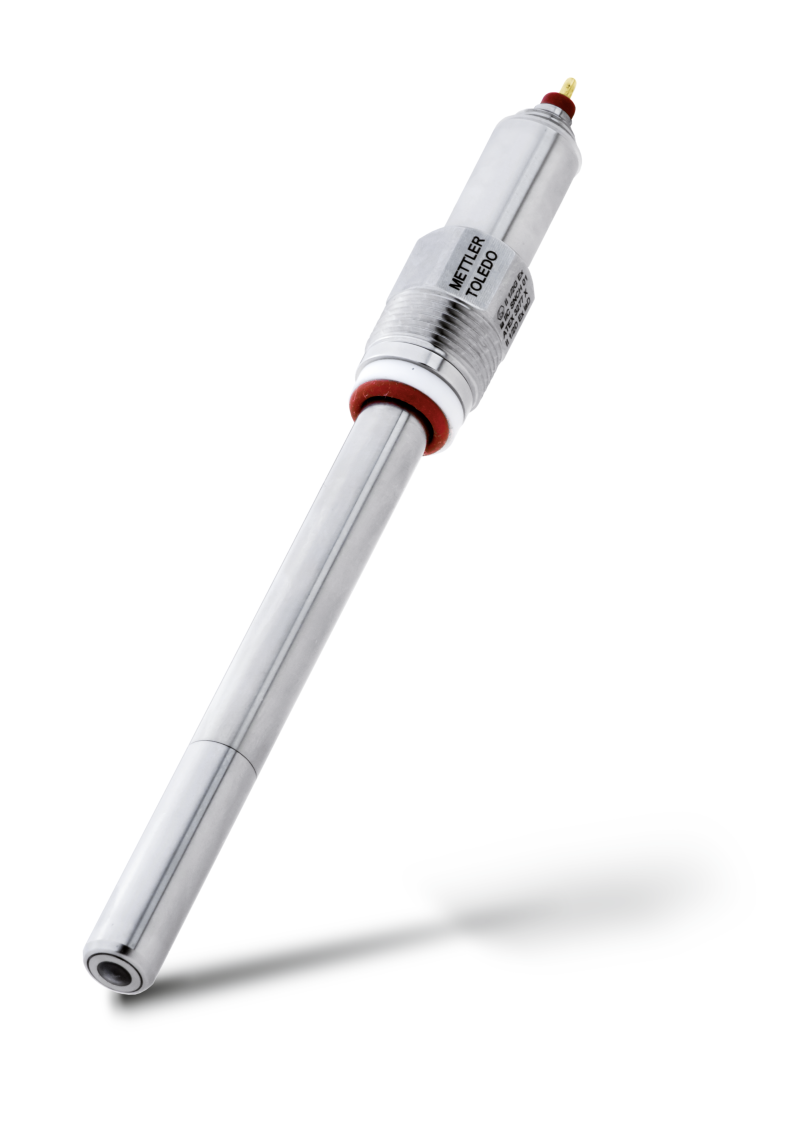 METTLER TOLEDO's InPro6850i as talented all-rounder uses the innovative 3-electrode system. A separate platinum anode enhances signal security, particularly into low oxygen level.
Thanks to the integrated ISM technology with Plug and Measure capability makes installation much easier and offers new possibilities for maintenance planning thanks to automated self-diagnosis and asset management. Together with the iSense always one step ahead.
As with all oxygen sensors from METTLER TOLEDO also the ISM sensors fulfil the highest requirements for hygienic design in compliance with EHEDG and 3-A standards. The proven maintenance concept with membrane body and replaceable inner body is continued with all i-type sensors.
Features and Benefits
High measurement stability
The new 3-electrode principle with its separated platinum anode for higher signal stability
Enhanced diagnostics
Permanent sensor monitoring with ISM technology reduces the risk sensor failures
Predictive maintenance
The enhanced diagnostics allows for better maintenance planning "as few as possible, as often as necessary"
High process safety
FDA compliant materials of construction and easy-to-clean high-polished surface (N5 grade) to satisfy increasing regulatory requirements.
Reduced service time
Thanks to the easy-to-replace membrane body and quick-disconnect interior body.
Long sensor lifetime
Durable and rugged sensor design for increased resistance to harsh environments
Installation in hazardous zones
ATEX certificate: SEV 14 ATEX 0169 X
Ex ia IIC T6/T5/T4/T3 Ga/Gb
Ex ia IIIC T69oC/T81oC/T109oC/ T161oC Da/Db
IECEx Certificate of Conformity: IECEx SEV 14.0026X
Ex ia IIC T6/T5/T4/T3 Ga/Gb
Ex ia IIIC T69oC/T81oC/T109oC/ T161oC Da/Db
FM approval: IS/ I, II, III /1 /ABCDEFG /T6