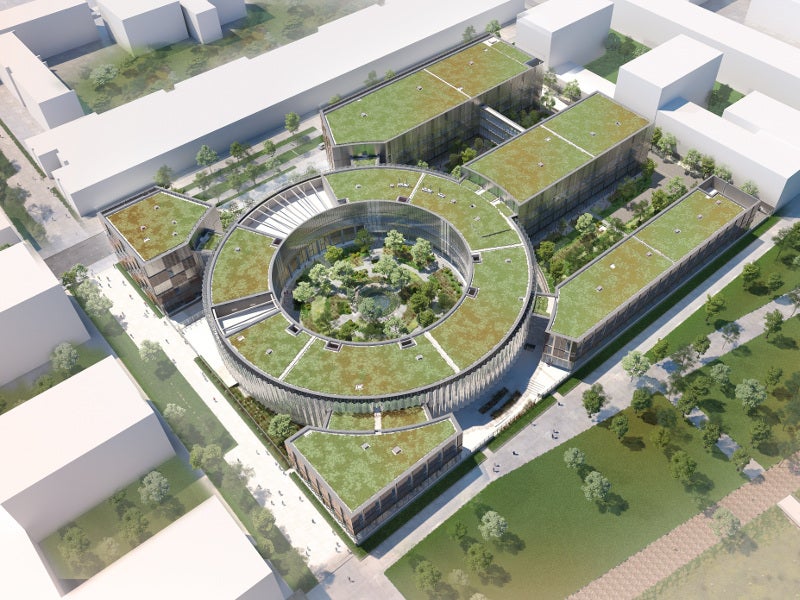 Servier Group's Research Institute will be located in Paris-Saclay cluster in France. Image courtesy of Servier.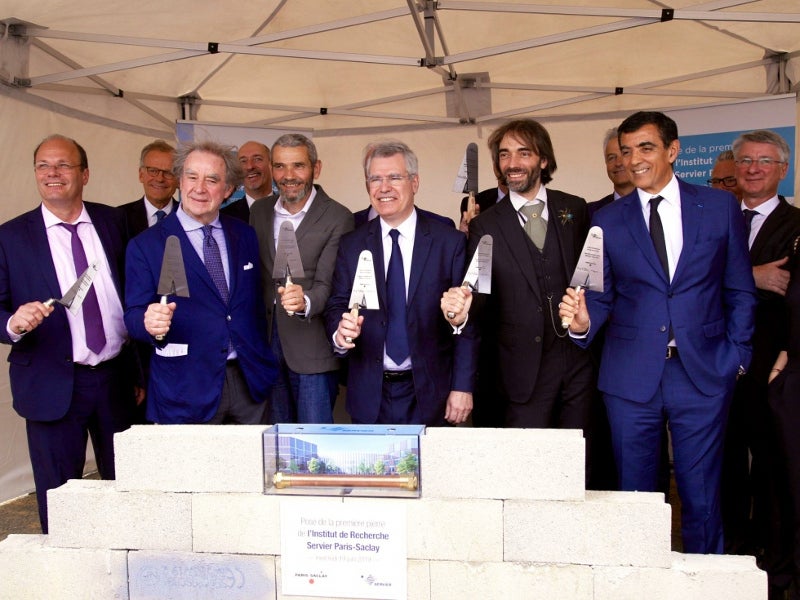 Servier Group is developing the research institute to conduct research especially on oncology. Image courtesy of Paris-Saclay cluster.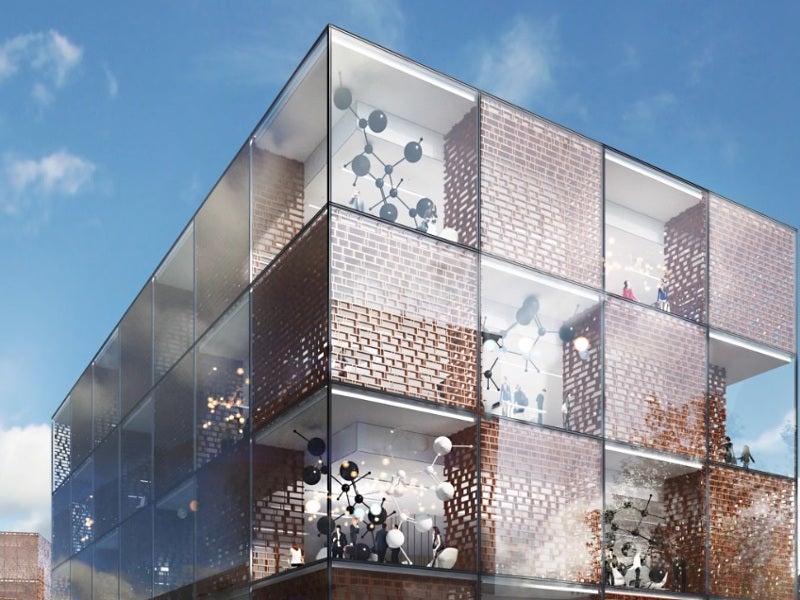 Wilmotte & Associés (W&A) is responsible to design the innovation hub. Image courtesy of Servier.
Servier Pharmaceuticals is constructing Servier Paris-Saclay research institute, a new research and development hub in the Paris-Saclay cluster, France, which is one of the world's top eight invention clusters.
Construction of the new Servier Paris-Saclay Research Institute began in June 2019 and is expected to be completed in 2022. The Paris-Saclay Public Development is supporting Servier Group to develop the institute at the Paris-Saclay cluster.
The new ambitious architectural project is expected to help Servier Group become a major player in health-related innovations.
To be developed with an estimated investment of €290m (£259m), the new R&D hub will focus on research with a major emphasis on oncology.
Details of Servier Paris-Saclay Research Institute
The future Servier Paris-Saclay Research Institute will be a single centre accommodating 600 researchers working across the Gidy, Croissy-Sur-Seine, Orleans, and Suresnes sites.
Servier Paris-Saclay research institute will include a pharmaceutical research centre dedicated to research. It will feature establishments available to the general public, including a welcoming hall, lobby, cafeteria, and auditorium. The tertiary spaces will include a company restaurant, kitchen, social premises, infirmary, and other offices.
The institute will be surrounded by green spaces and a central harnessing element and will be capable of accommodating up to 800 researchers.
The new facility will occupy an area of 24,000m² and will offer a total floor space of 45,000m², including a garden area of 5,000m² and a green roof of 9,000m². It will include 540 parking spaces.
Extending over 1,850m², the incubator centre at the facility will offer 80 work stations for start-ups, including fully-equipped laboratories, collaborative areas, and office space.
Contractors involved in Servier Paris-Saclay Research Institute development
Servier contracted Wilmotte & Associés, an architecture firm based in Paris, to design the Paris-Saclay Research Institute.
Groupe Builders & Partners was engaged as studies co-ordinator and executing contractor, while Setec Bâtiment was engaged as the structural engineer.
Servier selected SBP-Bauraum to perform facade engineering works at the new research institute, while Green Affair was chosen as the client's sustainability consultant.
The company also chose several consultants as part of its project team, including Cap Ingelec, Peutz & Associés, Mazet & Associes, Neveux Rouyer, CICAD, Cosil Peutz Lighting Design, CSD Faces, and Qualiconsult. Other firms involved in the project development include Génie des Lieux, Arwytec, and Batiss.
Marketing Commentary on Servier Group
Managed by a non-profit foundation, Servier is an international pharmaceutical company headquartered in Suresnes, France. With an operational footprint in 149 countries, Servier employs approximately 22,000 people.
Servier Group is focused on innovation, particularly on the therapeutic research areas of cancer, cardiovascular, diabetes, neuroscience, and inflammatory disorders.
Servier is conducting research in 15 international centres of clinical development and three research centres. It has 33 drug candidates in research and development, including 23 new molecular entities.