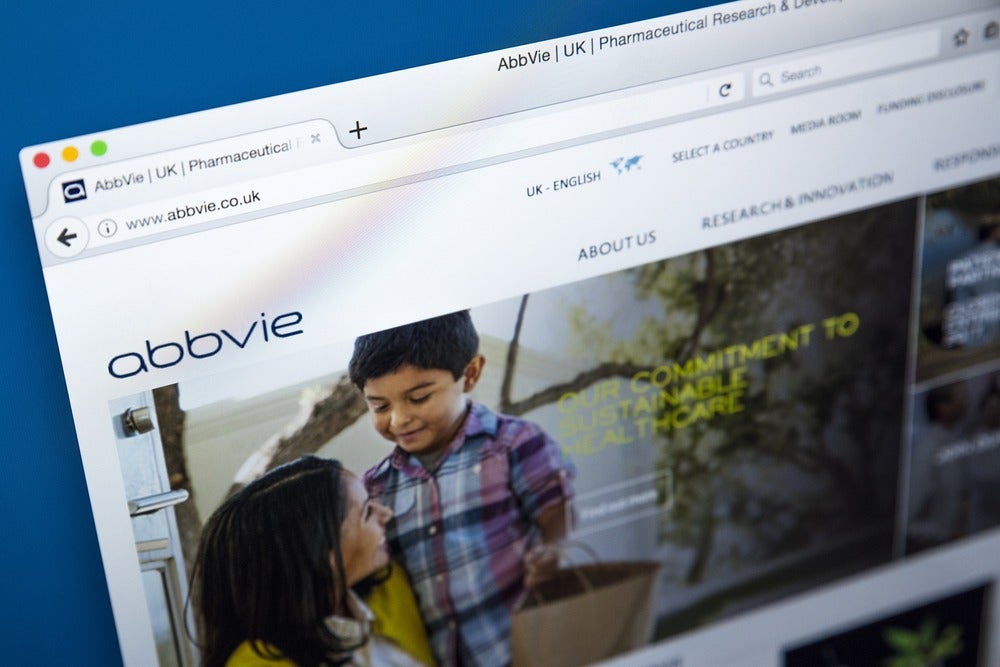 AbbVie and Allergan provide the latest example of a mega-merger, following the ongoing trend of consolidation to survive looming patent expirations.
AbbVie/Allergan merger outlook
On June 25, AbbVie announced its intention to acquire Allergan for $63 billion. The last time we saw a deal of these proportions was earlier this year with the announcement of the $74 billion merger between Bristol-Myers Squibb (BMS) and Celgene (a deal that has not completed yet), and previously Takeda's purchase of Shire for $62 billion – a mega-merger that completed in January, 2019.
As such, it seems that large-scale mergers and acquisitions (M&As) are still very much in vogue.
As illustrated in the figure below, the combined AbbVie/Allergan company is expected to ascend to 5th spot in terms of 2019 sales, overtaking many other competing pharma companies. As with all mega-mergers, size is generally a major driver behind these deals, but there are several other motivations too.
The top 20 pharma companies by sales, 2019

Source: GlobalData © GlobalData
It is not surprising to see AbbVie turning to M&As given that the company is facing the patent expiration of its flagship brand, Humira (adalimumab), which happens to be the world's top-selling drug. Humira generated approximately $19.9 billion in total sales in 2018 alone, representing 60% of AbbVie's total sales. Perhaps AbbVie has been too reliant on this drug, but knowing that its main source of revenue is at risk of sales erosion from biosimilars means that an M&A can provide a rapid source of new revenue streams to secure long-term growth.
The most unexpected part of the AbbVie-Allergan deal is that AbbVie has turned to a rather diversified company, therefore the deal is expected to transform the company's portfolio. Importantly, the deal will also lower its reliance on Humira, meaning that just 41% of the combined company's sales would be generated by this drug.
Allergan has a broad offering: roughly 50% of its sales are generated by neurology drugs. That said, it also has drugs for ophthalmology, gastrointestinal, women's health, and cardiovascular indications, just to name a few. Its sole blockbuster brand is Botox (onabotulinumtoxinA), which — similarly to Humira — has been approved in multiple indications.
Notably, Allergan also has several promising pipeline assets that will contribute to future sales growth; for example, ubrogepant and atogepant are two oral calcitonin gene-related peptide (CGRP) receptor antagonists in late-stage development for the lucrative migraine market.
Although there are few areas of overlap in terms of AbbVie's and Allergan's portfolio, we can expect regulators to scrutinise this deal and potentially to ask the company to divest some assets, as recently occurred with BMS, which had to divest one of Celgene's psoriasis drugs in order for its merger to go ahead. After all, there have been recent rumours that Allergan's business was going to split up; as such, some divestitures from AbbVie-Allergan can be expected in the near future as typically happens with most M&As in order to obtain a leaner product offering.