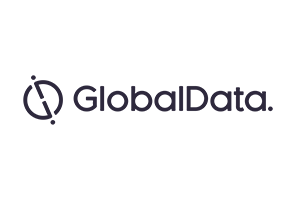 At this year's satellite symposia of the European League against Rheumatism (EULAR), Professors Roy Fleischmann, Stanley Cohen, and Jürgen Braun debated the current and future use of biosimilars in Europe and the US.
Overall, the experts welcomed the introduction of biosimilars and expressed no hesitation about switching between originator biologics, biosimilars, and different versions of the same biosimilar for the treatment of rheumatoid arthritis (RA). With the introduction of multiple biosimilar versions of originator biologics, the committee foresees an expansion in the first-time use of biologics for Europe, while the US market is already saturated and experts agreed that the payer-led healthcare system in the US will discourage the use of biosimilars over their originator products.
Biosimilars are biological products such as monoclonal antibodies that share a high similarity of safety, purity, and potency to their reference biologic. The current regulatory approval process for biosimilars is heavily focused on analytical studies to demonstrate similarity, while clinical studies must demonstrate comparable clinical efficacy and safety to the originator product in at least one disease indication the reference biological is approved. If the biosimilar is proven to be equivalent to the reference product in one disease indication, the biosimilar can gain approval for all disease indications the reference product is marketed.
Experts at EULAR were not concerned about the interchangeability of biosimilars across multiple disease indications and expect biosimilars to gain a similar status compared with current generics of small molecule, synthetic drugs. However, the physicians welcomed the introduction of the four letter identifier system of biosimilars by the World Health Organization (WHO) to monitor the use of the different biosimilars and their originator biologics. Furthermore, the physicians trust regulatory bodies, such as the European Medical Agency (EMA) and the US Food and Drug Administration (FDA), in their ability to hold biosimilar manufacturers to high manufacturing and quality standards.
Leading biologics such as AbbVie's Humira (adalimumab) and Amgen / Pfizer's Enbrel (etanercept) are entrenched in rheumatic diseases such as RA and psoriatic arthritis. With an average annual cost of therapy of $45,000 in the US, the potential cost savings that biosimilars could offer are highly attractive to rheumatologists. The experts foresee tremendous cost-saving opportunities for payers and patients in Europe, but also anticipate that cost savings in the US will not be realised. Furthermore, in the absence of these potential cost savings, physicians have expressed hesitation in substitution of the originator drug to a biosimilar version.
In Europe the physicians have experienced a discount rate of about 20% in the cost of the biosimilar compared with the originator biologic. In the US, experts expect lower cost saving opportunities, as any saving is likely to be absorbed at the payer level and not translated in substantial savings to the patient.