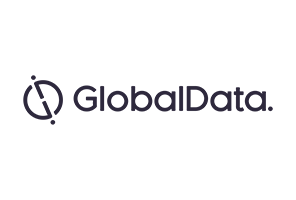 At the Society for Immunotherapy for Cancer (SITC) meeting in National Harbor, Maryland this weekend, Juno Therapeutics presented findings from their investigation into the circumstances surrounding the patient deaths linked to their former CAR-T pipeline candidate JCAR015.  Unusually, the deaths were all due to severe cerebral edema, which—unlike cytokine release syndrome—has generally not been a fatal side effect seen with other CAR-T therapies. Thus, the analysis of these specific patient deaths has been eagerly anticipated in hopes that these cases may inform future strategies for CAR-T therapy development.
In mid-2016, Juno was racing towards approval with JCAR015 in relapsed / refractory acute lymphoblastic leukemia (ALL) when its pivotal ROCKET trial hit a roadblock. In response to the deaths of three ALL patients due to severe cerebral edema, the FDA announced a clinical hold that could have significantly set back the development of JCAR015. Surprisingly, Juno was able to convince the FDA to allow the trial to resume in less than a week by placing the blame for the deaths on the recent addition of the chemotherapeutic fludarabine to JCAR015's preconditioning regimen.
At the time, critics questioned if fludarabine was the true cause, since it had been used without causing deaths in rival Kite Pharma's CAR-T preconditioning regimen, albeit at a lower dose. Nonetheless, the JCAR015 trial resumed with the fludarabine component removed. Yet this change in protocol was insufficient to stem treatment-related deaths, as four months later, in November 2016, Juno announced that despite the removal of fludarabine, two additional patients out of 12 who had been treated under the modified protocol had also succumbed to cerebral edema. This news again resulted in a clinical hold on the ROCKET trial, and after assessing its options, Juno announced in March 2017 that it would discontinue development of JCAR015 completely, ceding crucial territory to its biggest rivals Kite Pharma and Novartis, who now both boast marketed CAR-T therapies.
Since this major setback, Juno has hoped to learn from its mistakes with JCAR015 in order to better position its new pipeline candidate JCAR017. One important finding of the study presented at SITC was that an early and high rate of modified T cell proliferation was a risk factor for severe cerebral edema in the ROCKET trial. Ideally, CAR-T cell expansion should peak at 11–14 days post infusion, but in some patients who experienced severe adverse events in the ROCKET trial, the peak was reached by day 7.
The ratio of CD8 to CD4 T cells was also implicated as a poor risk factor, with those who had higher ratios of CD8:CD4 T cells registering more severe adverse events. In addition, the presence of elevated levels of the T cell growth factor IL-15 prior to CAR-T treatment was seen in the patients who died on trial. In those patients, levels of the cytokine rose even higher following treatment. Measuring levels of IL-15 could become an important biomarker for identifying patients who are at higher risk of experiencing severe side effects, though Juno has said it has no intention of excluding patients from their CAR-T trials solely on this basis. Aside from elevation of IL-15 levels, other key factors associated with cerebral edema in the ROCKET trial were age of <30 years and treatment with ≤2 prior regimens. One hypothesis stemming from these data is that younger patients who have undergone fewer prior treatments have more robust immune systems which would exacerbate the situation where CAR-T cells are expanding too early and too rapidly, leading to more severe and potentially fatal adverse events such as cerebral edema.
Juno has applied some of the learnings from these findings to its new pipeline candidate JCAR017. For example, unlike JCAR015, JCAR017 will be manufactured with a fixed ratio of CD8 and CD4 T cells to avoid the potential for over-expansion of CD8 T cells leading to unwanted toxicity. Further, the construct of JCAR017 has a costimulatory domain of 4-1BB, which has shown to induce a less rapid expansion of T cells compared with the CD28 costimulatory molecule used in JCAR015.
The analysis of the ROCKET trial has not identified a single cause of the treatment-related patient deaths on trial. However, several commonalities between the fatal cases have illuminated some key features that could help to further refine patient selection and CAR-T construct design in the future.