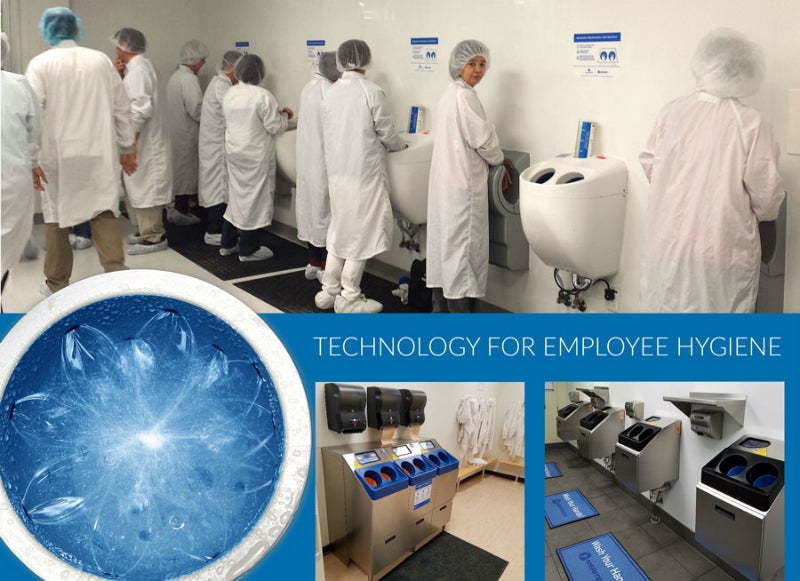 Meritech manufactures and distributes fully automated handwash systems for medical, pharmaceutical, and biotech cleanrooms.
Headquartered in Colorado, the company's sanitizing systems are also used in a diverse range of locations, including laboratories and research facilities.
Handwashing systems for improved hygiene in medical environments
Meritech's equipment supports and supplements employee hygiene best practices, consistent with current good manufacturing practices (cGMP). Automated handwashing improves cleanroom gowning and gloving procedures, with Meritech helping improve productivity and enhancing sustainability program.
Quality control for hand hygiene for validated, automated sanitization
Each CleanTech system performs a fully automated 12-second sanitizing and rinse cycle on bare or gloved hands. This removes 99.98% of dangerous pathogens and reduces bioburden.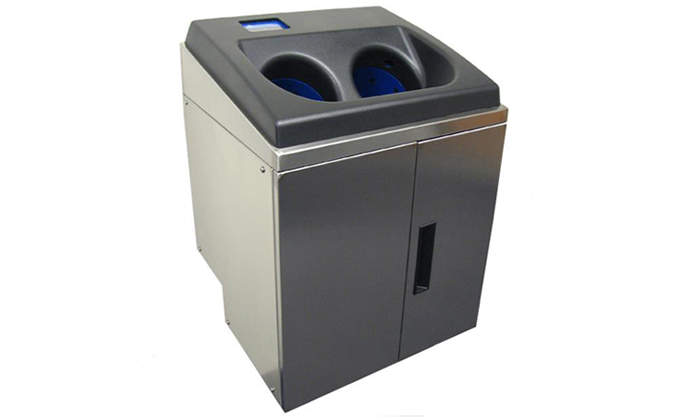 The CleanTech 500C is a stainless steel, wall-mounted machine, with a compact footprint for lower throughput applications.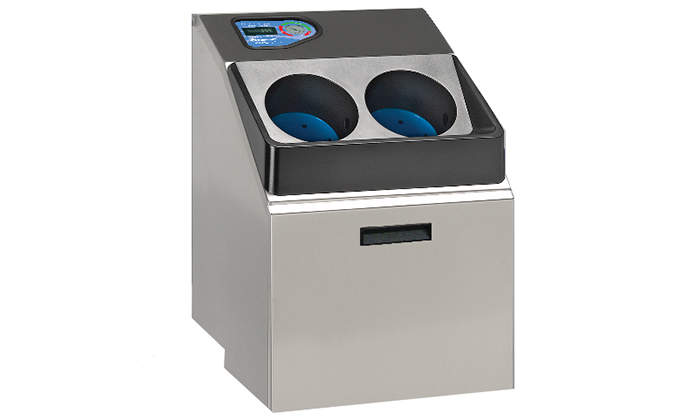 Mertitech's CleanTech 500EZ is a wall-mounted unit, with deep cylinders, high-throughput, and an optional integrated air curtain.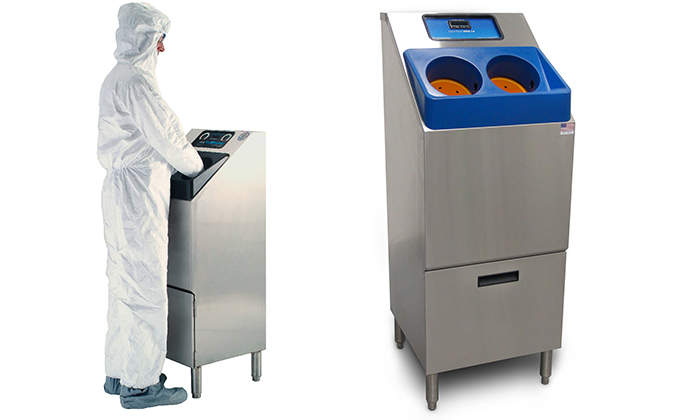 The CleanTech 2000S' glove-washing element can utilize deionized water for low particle environments. It is set in a wall-mounted unit and made from stainless steel.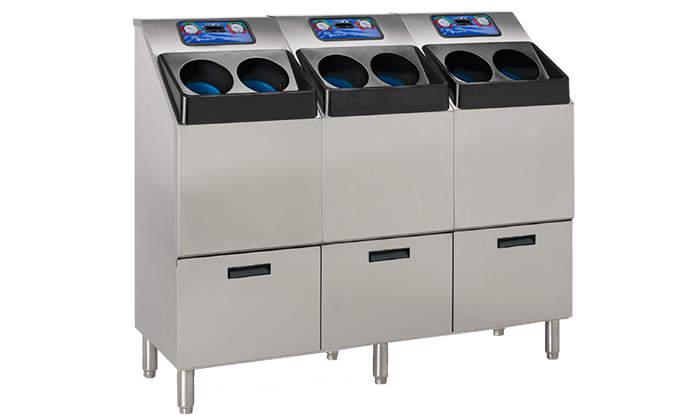 The CleanTech 4000S contains three bays, with a high-throughput of up to 14 people per minute.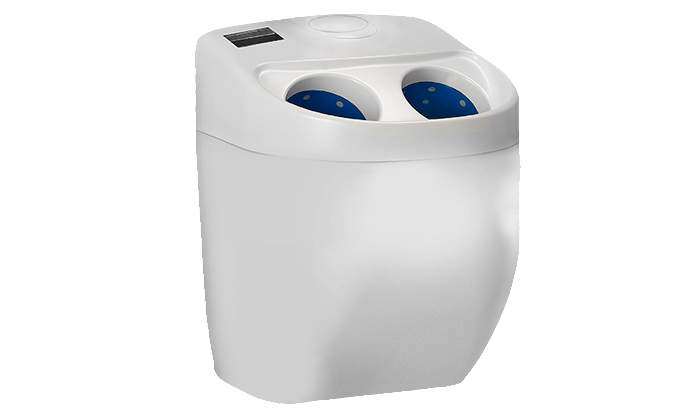 Meritech's CleanTech ELF is a very compact, wall-mounted unit used in modular cleanrooms.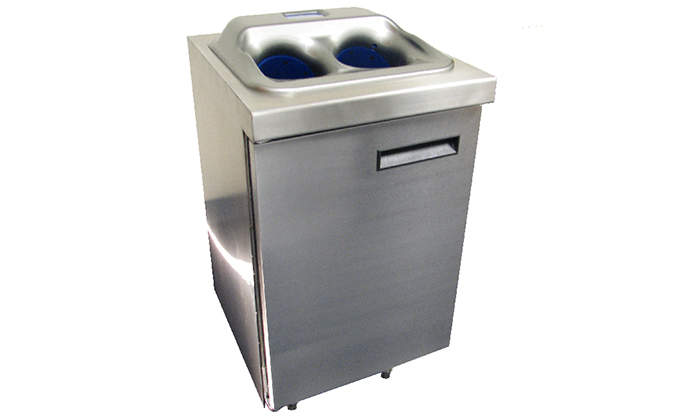 The streamlined CleanTech ELFC has a low-profile design for easy fit onto a pre-existing counter or cabinet. Alternatively, a stainless steel cabinet is available.
Meritech's modern technology uses 75% less water and produces 75% less waste than manual handwashing. It helps implement a thorough and consistent cleansing routine that is repeatable, quick, and easy. Meritech also helps improve compliance, while boosting skin health and reducing shedding and bioburden.
Fully automated hand hygiene systems for cleanrooms
The following Meritech CleanTech handwashing systems are well-suited for cleanroom and lab environments:
CleanTech 500EZ, a stainless steel, wall-mounted, deep cylinder, and high-throughput, system, which has the option of an integrated air curtain
CleanTech 2000S, a machine with stainless steel construction that is freestanding and self-cleaning. It has an option for an integrated air curtain and glove washing features, with deionized water for low-particle environments
CleanTech 4000S is made from stainless steel and is a freestanding, deep cylinder, and self-cleaning system, with a high-throughput for up to 14 people per minute
CleanTech 500C, a stainless steel, wall-mounted, compact footprint system for lower throughput areas
CleanTech ELF, a wall-mounted system, with a very compact footprint. It is well-suited for modular cleanrooms
CleanTech ELFC, a streamlined, low-profile design, available as an in-counter or cabinet system and ideal for lab settings
Integrated air curtain for increased efficiency
CleanTech systems provide a warm, massaging handwash in cleanroom and lab environments. Meritech's cleanroom products can be supplied with an integrated air curtain to partially or completely dry hands after washing.
Designed for particle-sensitive environments, this feature eliminates the need for other drying options and allows completion of the entire hand hygiene process from one station.
Deionized water option for glove washing
Meritech offers the modified CleanTech handwashing system, which is designed to remove salts, fibers, and solids from gloved hands, where standardized glove washing is critical. This system is clinically tested and proven to remove up to 95% of particles (0.3µ or larger) and most sodium chloride.
Please use the form below to send us your business enquiry or to arrange for a free onsite employee hygiene evaluation.