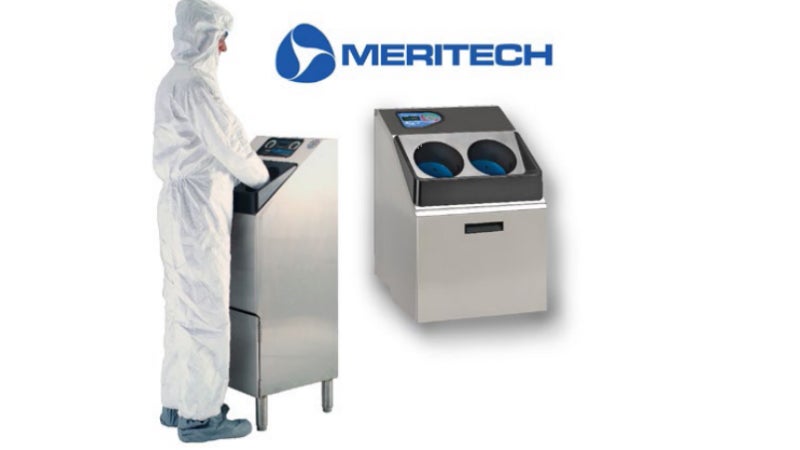 Meritech has announced it will be showcasing its handwashing systems at Interphex in New York.
A manufacturer of ully-automated, touch-free handwashing systems, Meritech will be exhibiting from 21 March to 23 March in booth #1662. The company will demonstrate a variety of systems onsite so attendees can experience Meritech's technology-based approach to employee hygiene.
Meritech offers a full line of products designed to meet stringent standards and regulations related to employee hygiene and bioburden control.
Five CleanTech systems for cleanroom and lab facilities include:
CleanTech 500EZ
CleanTech 500C
CleanTech 2000s
Cleantech 4000S
All of the CleanTech automated handwashing systems deliver an effective 12-second wash and rinse cycle, claimed to remove 99.98% of dangerous pathogens from hands and reducing bioburden. Meritech's products use 75% less water, require less soap/sanitiser, and reduce discharge waste compared to equivalent manual handwashing.
All of Meritech products are designed and manufactured in Golden, Colorado. The company ensures that your equipment is always effective by delivering best-in-class, proprietary chemicals and providing no charge, onsite scheduled calibration by its team of service engineers.