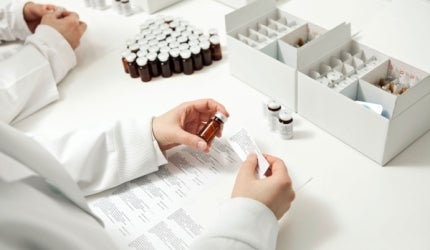 With a planned turnover of around €750m in the current financial year, the Aenova Group is one of the leading companies in the global pharmaceutical and healthcare industry.
The group's portfolio of services covers the entire value chain for the development and production of all the main dosage forms and product groups in the field of medicines and dietary supplements.
The Aenova Group's high standards of quality, innovative technologies and clear vision for the future have enabled it to become European market leader in the business-to-business field.
Analytical work in the development lab.
HPLC equipment (high performance liquid chromatography).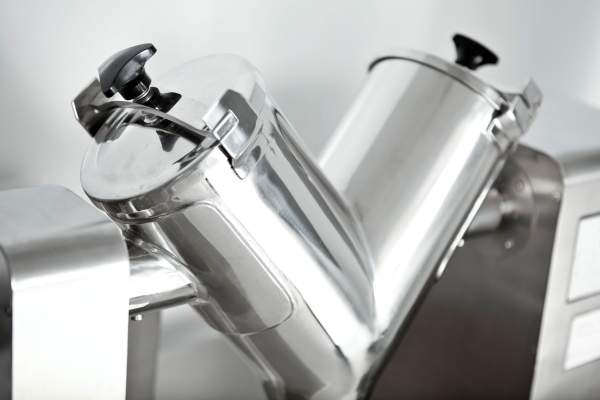 V-processor for the development of highly potent solids.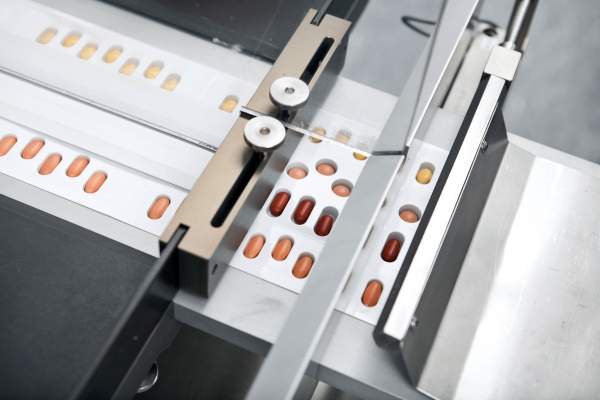 Patient-specific blistering of clinical trial supplies.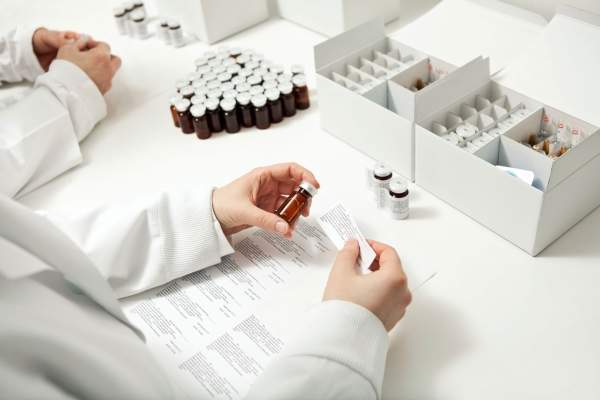 Labeling of clinical trial supplies.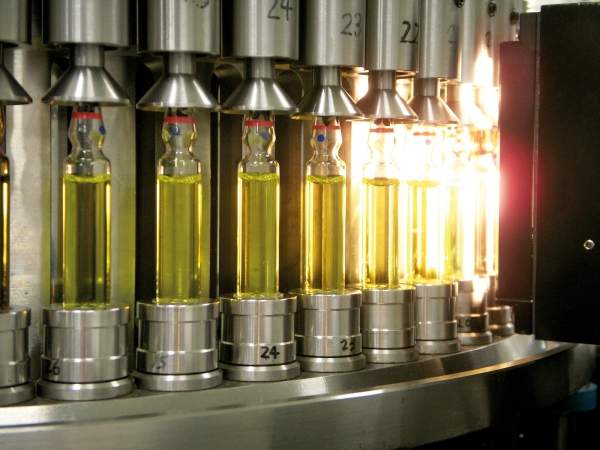 Visual inspection of ampoules.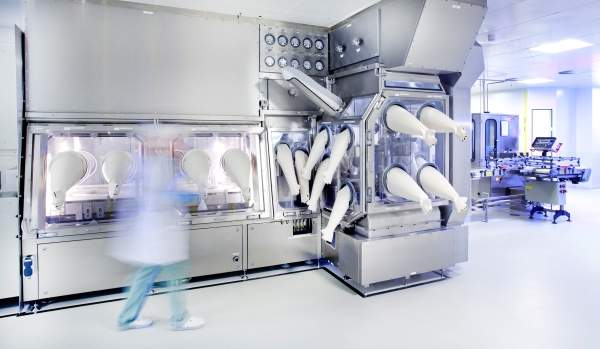 Vial filling equipment for sterile dosage forms (isolator technology).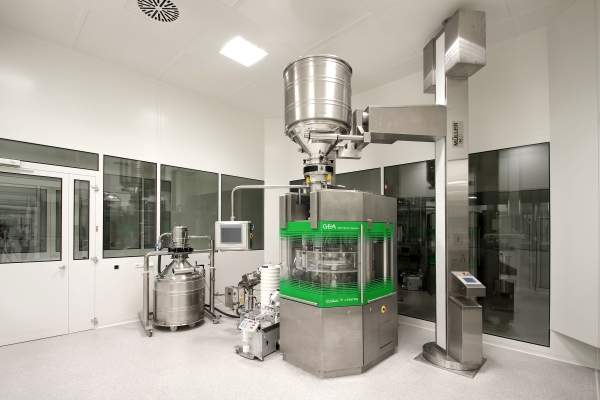 High-containment tablet press for the production of highly potent solids.
The company, which has its headquarters near Munich, operates 20 sites in seven countries throughout the world.
More than 4,000 employees contribute to the group's success.
Haupt Pharma is one of the largest European companies for pharmaceutical contract development and manufacturing, with nine sites in Italy, Japan, France and Germany, as well as an office in the US.
The company provides outsourcing services for more than 200 pharmaceutical clients, which includes the production of pharmaceuticals, cosmetics, dietary supplements, speciality products and veterinary medicine.
With the full service ranging from pharmaceutical development, materials procurement, production and packaging, to logistics and distribution, Haupt Pharma offer customized solutions for almost all dosage forms.
As well as processing conventional APIs, the company develops and produces speciality products, including:
Cytotoxics
Hormones
Beta-lactam antibiotics (penicillins / cephalosporins)
Narcotics
Pharmaceutical development and commercial production
Haupt Pharma's development service is available for almost any pharmaceutical market. The service, which is used by many multinational companies, covers the entire process chain, starting at pharmaceutical development and covering everything including scale-up and commercial production. Features of Haupt Pharma's development service include:
Compliance with GMP standards and FDA-accredited areas
Complete analytical service, including microbiology
Scale-up optimised for time and cost, with transfer to production
The company's development staff has expertise in a broad range of conventional pharmaceutical forms, as well as in lyophilizates. Products developed by Haupt Pharma include cytostatics, narcotics and hormones.
Supplies for Phase I to IV clinical trials
Haupt Pharma offers a broad range of services related to the management of clinical trial supplies.
A portfolio of standard pharmaceutical dosage forms is rounded off by lyophilized formulations.
In addition to conventional APIs, Haupt Phama handles cytostatics, hormones and controlled drugs.
Our customers benefit from:
Creative technical solutions for the realisation of complex study designs
Smallest batches for Phase I with efficient scale-up to Phase II/III for international, multi-center studies
Cold chain logistics and authorised depot for controlled drugs
Blinding / secondary packaging
Smart blinding concepts
Dose regime-specific secondary packaging
Special blister lines, also with modular format tools (Multiphase blisters, wallets, aluminum / aluminum blisters)
Patient kits
Bottles
Procurement and re-packaging of comparator drug products
Labeling
Multilingual labeling
In-house label printing
Booklet procurement and labeling
Printing of code breaks
Logistics
Overnight shipping of investigational drugs
Worldwide export including cold chain logistics
Import of investigational drugs, comparator medication and narcotics (including from the US)
Pharmaceutical contract manufacturing services
Haupt Pharma's nine sites each provide specialist manufacturing of a specific dosage form or API group, enabling the company to provide expert contract manufacturing. Every site maintains GMP standards, and the majority are operated to fulfil US FDA and Japanese regulatory authority requirements.
The company's Japanese site also provides a visual inpection service for bulk drugs from Europe and the US, and will package them for the Japanese market, a service that extends to products requiring cold chain storage.
Dosage forms that Haupt Pharma manufactures include:
Parenterals
Vials and ampoules (aseptically filled or terminally sterilised)
Lyophilizates
Solids
Tablets, film-coated tablets
Sugar-coated tablets
Hard capsules
Dry syrups
Granulates, powder
Liquids and semi-solids
Oral, nasal and other solutions
Emulsions, suspensions
Gels, creams, ointments
Suppositories
Haupt Pharma's areas of special expertise:
Oral: cytotoxics, penicillins, sex hormones, thyroid hormones, highly colouring substances (such as sulfasalazine), corticosteroids
Parenteral: cytotoxics, penicillins, cephaloporins, corticosteroids
Veterinary: penicillins / cephaloporins for mastitis treatment in cows
Product quality and employee safety are top priorities at Haupt Pharma. With completely separated production areas for highly potent substances, the company assumes a leading position in this area. Haupt Pharma has dedicated areas for the production of oral thyroid and sex hormones and meets the safety requirements for narcotics and cytotoxics.