Bio Image Systems develops powerful yet easy-to-use image analysis systems for pharmaceutical and biotechnology applications. Since 1982, we specialise in solutions for quality analysis (QA), quality control (QC), methods development, and research.
Analysis software for electrophoresis separations
Bio Image Systems' Intelligent Quantifier-11 (IQ-11) is a software system for analysing scanned images of one-dimensional electrophoresis separations. Compatible with Windows 10 and 7, the program complies fully with 21CFR Part 11 regulations.
IQ-11 is accessible from analyst, supervisor, and administrator levels, as well as guarantees full data integrity through audit trails, two-factor signings, data versioning and other safeguards. The software is designed to minimise transposition errors and avoid linking off to potentially non-compliant applications.
Auto-calibrating scanners for sample analysis
Bio Image Systems provides scanners that can enable accurate quantitation and analysis across a range of samples. Our ACS-5000plus and ACS-6000 devices integrate a versatile Microtek scanner with our proprietary analysis software, including IQ-11, to offer fast and accurate analysis.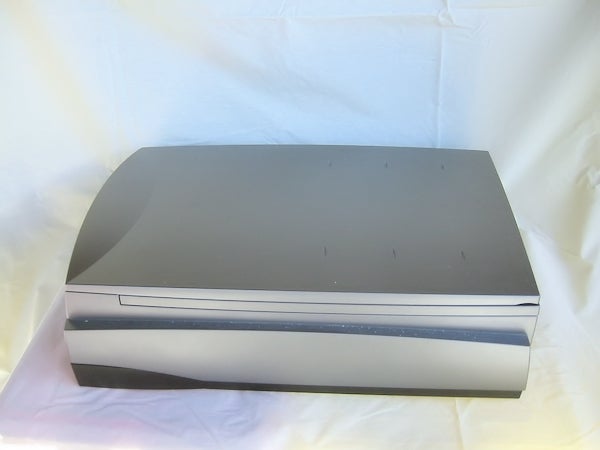 Bio Image Systems' scanners can be optimised for analysing a range of colour stains.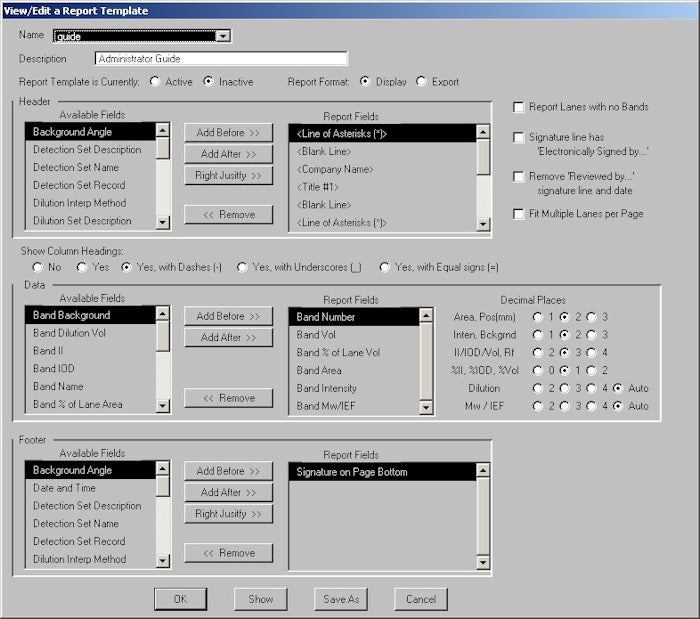 Our IQ-11 software analyses scanned images of one-dimensional electrophoresis separations.

The Bio-1000F fluorescent scanner works with the IQ-11 software to provide high-quality gel imaging.

Bio Image Systems' Bio Image FL-20BW camera is designed to analyse various blots quickly and accurately.
Both scanners operate across the whole visible spectrum (400nm-750nm) and can be optimised for various colour stains, while their 4.0 Dmax dynamic range enables accurate quantitation even in dark areas. They offer both transmissive and reflective modes and calibrate scans automatically to a step tablet that meets NIST regulations.
Fluorescent scanner for analysing non-toxic DNA stains
Bio Image Systems' Bio-1000F fluorescent scanner offers sensitivity and versatility while being compact and cost-effective. The scanner works with our IQ-11 software application to provide high-quality gel imaging for non-toxic DNA stains.
The Bio-1000F works at a minimum sensitivity of 0.04ng for each band, using our patented optical design and blue LED to capture the faintest fluorescent signals. It also doubles as a gel excision station, removing the need to transfer your samples from the imager to the cutting platform.
Chemilluminescent camera for low-light analysis applications
Bio Image Systems' Bio Image FL-20BW camera is designed to analyse western blots, slot blots, and dot blots quickly and accurately. The system combines a complementary metal oxide semiconductor (CMOS) camera with our proprietary, industry-proven Intelligent Quantifier® software.
Certain chemical reactions generate less light than samples treated with fluorescent labels, which can cause problems for traditional imaging solutions. The Bio Image FL-20BW addresses this by using a Peltier-cooled camera cooled to -20⁰C, with exposure times of up to an hour. In addition, its two-shelf imaging cabinet is designed and engineered to create a light-tight environment.
The camera can be used alongside our IQ-11 software to provide a solution that complies fully with 21 CFR Part-11 regulations and offers up-to-date data integrity capabilities.
Non-UV illumination solutions for safer analysis
Bio Image Systems offers four epi-illuminator devices that use harmless, visible LED light instead of ultraviolet (UV) rays, making them safe for eyes and skin while minimising damage to samples. These are the Epi-Green Pro, Epi-Green Slim, Epi-Blue Slim, and Epi-Blue Quad.
Our Epi-Green Pro and Epi-Green Slim devices come in single and twin configurations and can detect ethidium bromide (EtBr) stained gels, SYBR dyes, and GR Red and Green Loading Buffers. The Slim version can fit onto most gel-documentation systems and includes a pair of our sharp cut-off goggles to enhance imaging.
The Epi-Blue Slim epi-illuminator is ideal for detecting SYBR Green, Gold and Safe dyes, as well as EtBr stains. It fits most gel-doc systems and can also be used as a camera attachment.
Available in dual and quad configurations, our Epi-Blue Quad epi-illuminator is designed to detect chlorophyll and green fluorescent protein (GFP) in plants and small animals. Its light arrays can be adjusted from 2cm to 15cm, and it has an exposure time of 0.05 seconds.