Aptalis Pharma Announces FDA Approval of NDA for Oral Powder Formulation of Viread®, Co-Developed with Gilead Sciences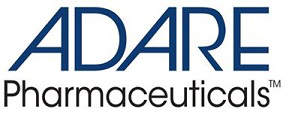 Aptalis Pharma, a global specialty pharmaceutical company focused on gastrointestinal diseases and cystic fibrosis, has announced that the US Food and Drug Administration (FDA) has approved a new drug application (NDA) for Gilead Sciences' Viread® (tenofovir disoproxil fumarate) oral powder in combination with other antiretroviral agents for the treatment of HIV-1 infection in pediatric patients ages 2-5. Co-developed by Aptalis and Gilead, the oral powder formulation of Viread® uses the Aptalis Microcaps® taste-masking technology. Gilead will be responsible for the product commercialization, while Aptalis will manufacture and supply the oral powder to Gilead.
John Fraher, president of Aptalis Pharma, stated, "We are delighted to have the opportunity to use our Microcaps® proprietary technology to co-develop the oral powder formulation of Viread® with Gilead, which was the result of an Aptalis program referred to as EUR-1030."
About Microcaps®
The Aptalis microencapsulation technology, known as Microcaps®, employs versatile and precise coating techniques to encapsulate individual drug particles using solvent- and aqueous-based coacervation. This includes taste and odor masking, customized release profiles, conversion of liquids to solids and the separation of incompatible materials. Microcaps® can also be combined with the Aptalis AdvaTab® technology to provide an orally disintegrating tablet with superior mouth-feel attributes.
Dysphagia can affect many people throughout their lifetime and may compromise medication adherence.
For pharmaceutical manufacturers and healthcare providers, non-adherence to medication is a significant concern.